It's been a really REALLY long time since I've visited an Ask Italian. In fact I think I've only ever been once before, possibly back while I was university, and I don't remember it that favourably. Therefore when we were invited down to the new Ask in Stratford-Upon-Avon to try some of their new autumn menu and kids menu we were keen to try it out, especially as Imogen LOVES pasta.
I was impressed with the decor of this new venue, much better than what I remember of the older Ask's  which were quite stark and white. The restaurant space was warm and welcoming with twinkling lights, plant vines and a mix of booths and tables. They are very much geared up for kids and families, but more on that later on.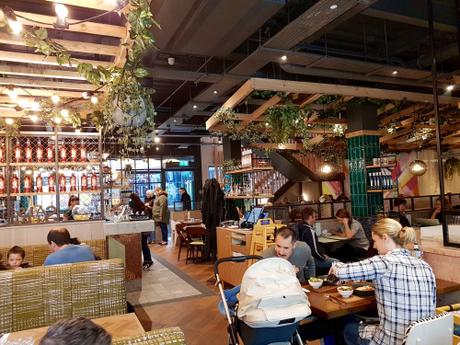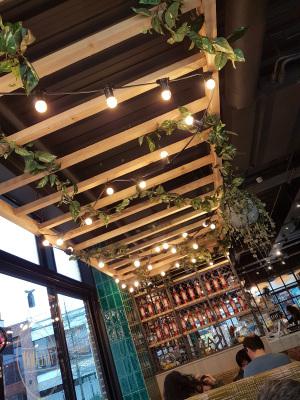 The menu was actually really appealing, with more interesting sounding dishes than I expected. One of their new drinks, a Peach V&T (essentially a vodka tonic with added peach liqeuer) kept me company while I had a browse!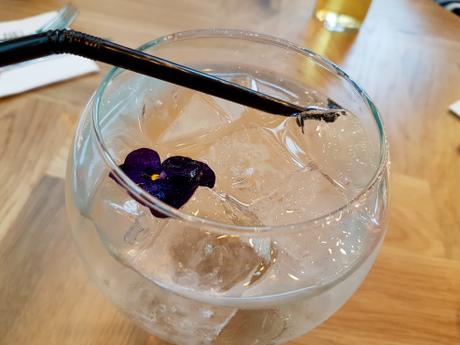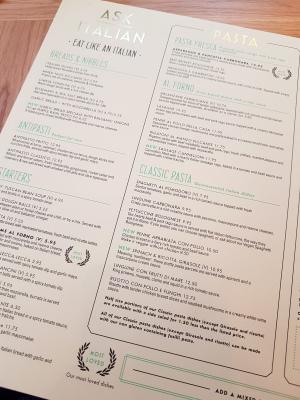 The kids menu too was funned the 'do it yourself' way of building your meal is great, especially for slightly older children.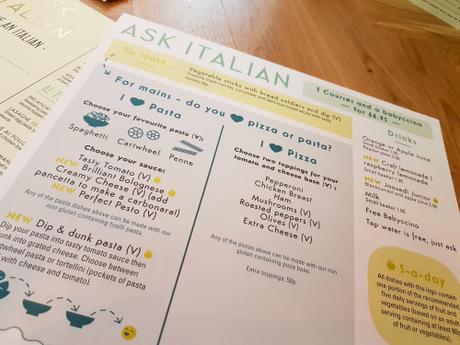 We chose Crudites and Breadsticks with Tomato Dip for Imogen, followed by some Cartwheel pasta with tasty tomato sauce. Again, for slightly older ones, the 'dip and dunk' pasta sounded great! Imogen pretty much demolished the whole lot, so a thumbs up from her!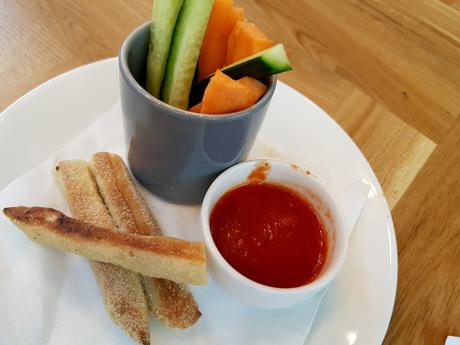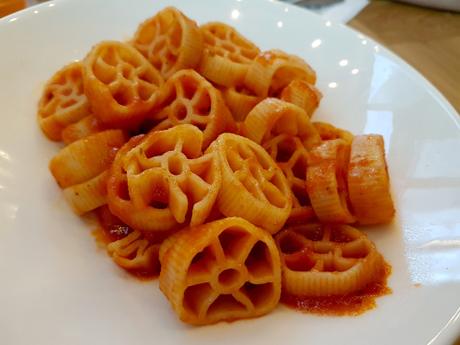 We chose some of the new additions to the staple menu; TUSCAN BEAN SOUP and PUMPKIN ARANCINI were our starters.  My negative head, when in comes to chain restaurant was expecting a bland soup and heavy arancini but I had to bite my tongue as both starters were packed with flavor and perfectly proportioned.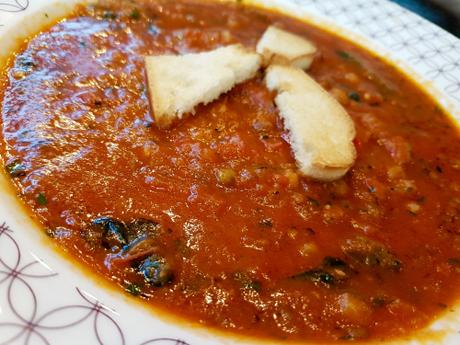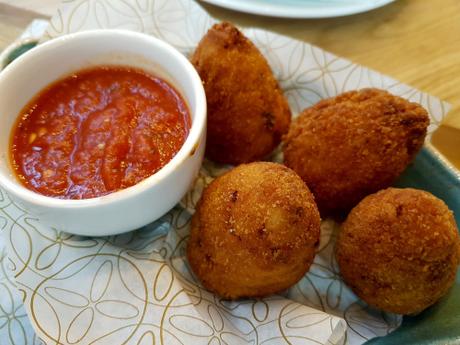 For mains Lee tried the SAUSAGE CANNELLONI  – he was impressed with the herby sausages and kick of heat to the sauce and really enjoyed the dish. I had The PENNE ARRABIATA, quite a staple on Italian menus I guess, but this one was done well with a lovely chilli hit and depth to the sauce.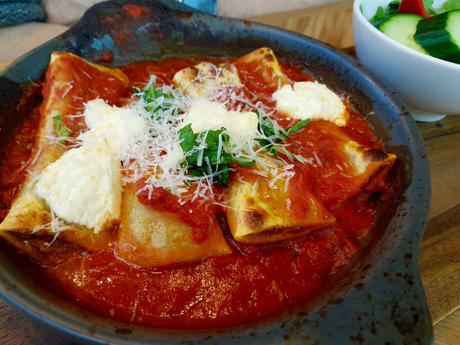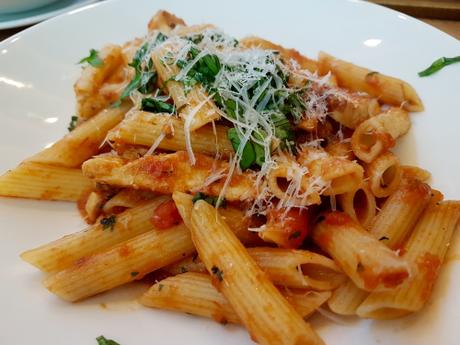 It was definitely a day for desserts as well, and the BAKED CHOCOLATE GNOCCHI and CHOCOLATE ETNA were good ways to finish the meal feeling mega stuffed, although quality wise didn't quite match the savoury food.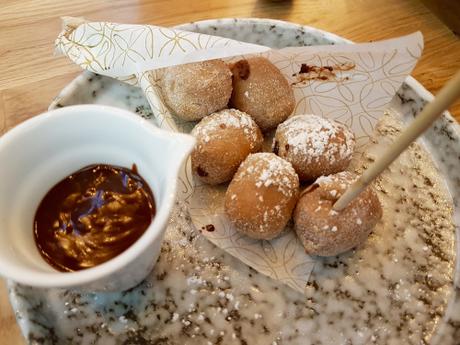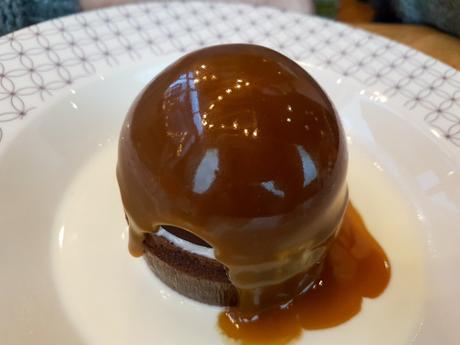 The Christmas menus at ask sound like good fun and good value with options at £19.95 or £24.95 for 3 courses, with a Vegan option too.
Now don't get me wrong, this food isn't fine dining and isn't necessarily trendy, but it does taste pretty good. I really do think chains have upped their game in the last couple of years to compete with the new up and coming places, and lets face it, they needed to so it's really good to see.
Family Friendly? Very. One of the best chains we have been to for this with this restaurant in particular having ample changing space, offering to pop you pushchair somewhere safe for toddlers, or letting you keep in right by the table for little tiny ones. The menu is well priced with various options, there is a kids pack with colouring and they even brought imogen over a balloon, which let her learn her first lesson in static electricity (see below!)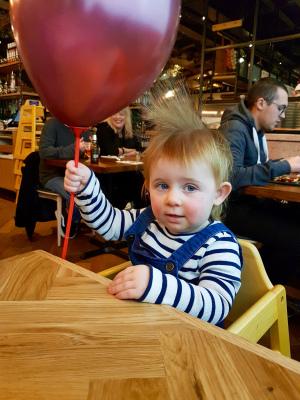 Thank you to ask for hosting us to try out the new menu in return for some honest opinion. No further compensation was received.