Last night I went to see the film version of John le Carré's book of the same title.  Checking my records I am shocked to see that it was four and a half years ago when I wrote about the book which I praised as a return by le Carré to his espionage roots and as an example of story-telling not just based on a convoluted plot but on a study in depth of a collection of fascinating characters.  It seemed entirely right to me that they chose Philip Seymour Hoffman to play the leading role of the German counter-intelligence chief, Günther Bachmann.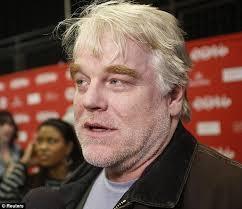 I was equally shocked by his appearance in the film which was very similar to this photo taken just shortly before his death by drugs earlier this year.  It was painfully obvious that he was, if not a sick man, then a man with great personal problems weighing him down.  The fact that this private personna fitted the role exactly must have been a huge bonus to the director, Anton Corbijn.
Even so, and despite Hoffman's superb performance, the film just did not work.  In 'Tinker, Tailor' there was a plot that held your interest to the very end in order to discover who was the hidden traitor inside MI6, and the makers of the film took us through the maze with a sure hand whilst still allowing time for us to savour the different personalities involved.  In A Most Wanted Man, le Carré keeps the plot simple and instead concentrates on character but the film makers failed to explore this in enough depth.  This story is an oddity in that it would probably work better as a long TV series rather than one single film. 
All that said, Hoffman, in what was to be almost his final performance, was simply superb.  So, a film worth watching but my advice is to stay at home and watch in on your televison.