Looking for the best wedding dress might have put you in a great confusion by now. Well, there are so many points that you will have to consider before making the final decision. There are so many designer dresses available in the market, it is almost impossible to pick a single dress from so many designer wedding dresses.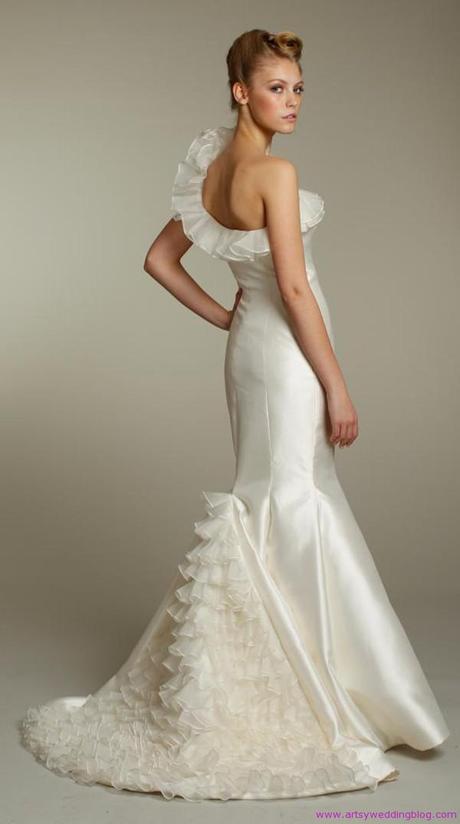 Among the various wedding dress designers, designs from Tara Keely are very much popular among the brides-to-be. The recent Fall 2011 wedding dress collection are not an exception too. There are so many varieties of wedding dress designs are coming this season form Tara Kelly, which will be suitable for any type of bride.
Today, brides don't prefer to wear the traditional ball gown wedding dress anymore. With more independence and openness, women are becoming choosier towards getting a wedding dress. Now, they prefer a casual look in the dress. And this shift towards a casual dress has given more opportunities to designers like Tara Keely and all to become more creative with their designs.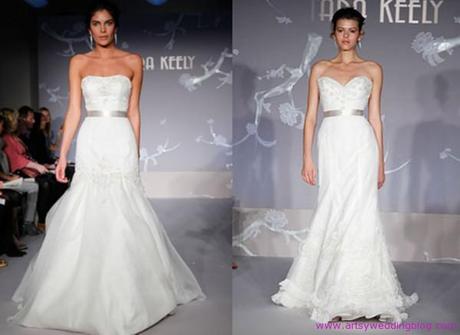 People often raise a doubt that the Tara Keely wedding dresses are more suitable for a contemporary wedding. Well, this is not the case at all; the wedding dress collection from Tara Keely suits both the contemporary wedding and traditional wedding.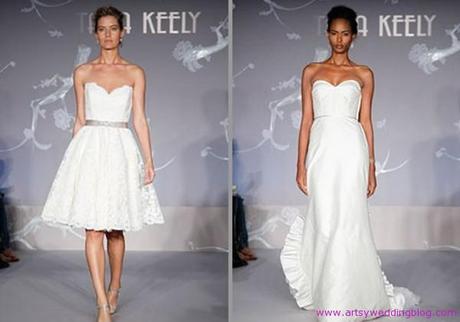 Like any other season, the fall 2011 wedding dress collection from Tara Keely also come with a bunch of beautifully designed wedding dress. The wedding dress collection from Tara normally contains designs which are very much beautiful, filled with a touch of romance and perfection. The fall 2011 collection is not an exception too.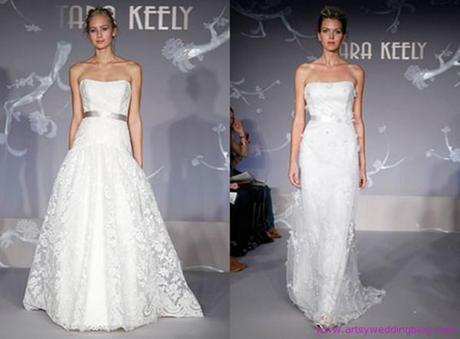 Some of the latest designs of this season's collection are like the A-line Ivory Silk Organza, Lace bodice associated with spaghetti straps, circular skirt of silk organza etc. All these dresses come with a perfect blend of beautiful fabrics and matching embroidery.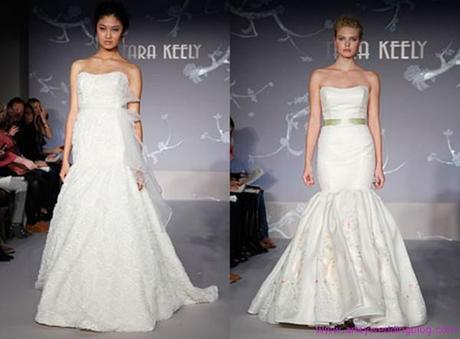 Like any other collection, the fall collection of Tara Keely is also a perfect mix of glamour and a handy touch of sophistication. The brides have a great choice to choose any dress from the delicate brooch, pleated lace, plush satin ribbon accent and the flowing organza overlays. In the midst of this huge collection, you really need to be focused enough to find out the perfect dress for you. You can take your time, however you can't miss to choose the perfect wedding dress for you.