I've been really enjoying putting together the interviews for A little place I know – I find it absoutely fascinating to hear about places that people have visited and loved, and of course it provides a nice bit of inspiration, too! Today, Susie Reynolds, head of department for Africa, India and Arabia at Scott Dunn, shares this beauty in Sri Lanka with us – the very idea of sitting with a G&T, playing scrabble, while a tropical storm takes place, sounds pretty special to me.
Tell us about one of your favourite places to stay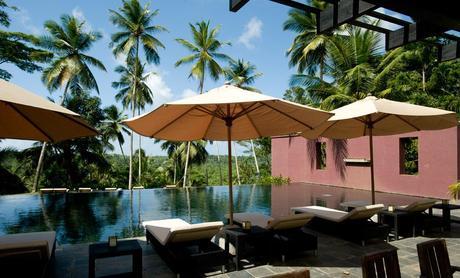 Kahanda Kanda is one of the most special boutique properties I have ever stayed in. From the exquisite interiors of the rooms, the views over the rain forest and surrounding tea plantation to the decadent yet relaxed living pavilion and fabulous dining, this is a very special home away from home.
What's so special about it?
The space, tranquillity, service and atmosphere. It's relaxed and informal style combined with the minute attention to detail is second to none.
For you, what was the highlight of your stay here?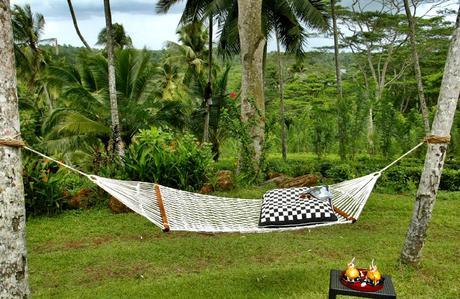 I'm very easily satisfied but playing scrabble with my mother in the living pavilion with a gin and tonic while a tropical storm thundered down. It was a magical place to be.
What's the local area like?
You're close to Galle and local beaches. As the beaches at the beach hotels often require a walk to an area which is suitable for swimming due to rocks and strong currents – you can take a car from KK to a beach you know is good! Galle is a fascinating town with lots of local history to discover, plenty of lovely shops and some great places to eat and drink – tea at Amangalla is a must.
Would you visit again? Or, if you have already – what was it like returning there for a second time – did it live up to the memory?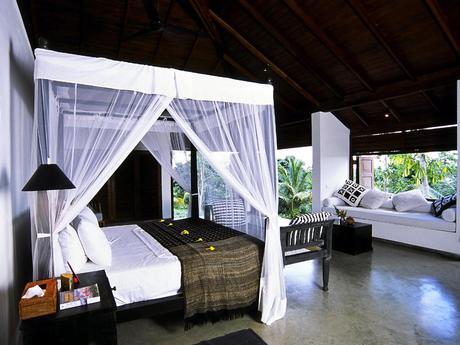 I've now been twice- on my second visit I was sure to include it for my mothers benefit as I thought it maybe right up her street – with 35 years between us it suits anyone! I was right she loved it and it was the highlight of her trip – I could have left her for hours quite happily on our terrace overlooking the rainforest, bird-spotting, and I feel had I left her behind in the company of the fabulous owner George, she would not have complained in the slightest. It's definitely on my list to return to for a third time and I've no doubt I will fall in love with it all over again!
Photos courtesy of Scott Dunn