Back when I was planning my own honeymoon, and considering heading to destinations like Madagascar and Tanzania, one of the first companies I got in touch with was Rainbow Tours, because I'd heard that they were the people to go to for independent, tailor-made trips to the African continent. I was incredibly impressed by Rainbow Tours, and even though I didn't book with them (we chose to arrange our honeymoon independently), it's a company that I always recommend wholeheartedly to honeymooners. So I'm delighted today to have Rob Morley, one of Rainbow Tours' travel specialists, on the site today, talking about one of his favorite places – on the amazing island of Madagascar. I should also point out that Rainbow Tours now also cover Latin America, so whether you're looking for a honeymoon to Botswana, Brazil or Belize, they'll have it covered.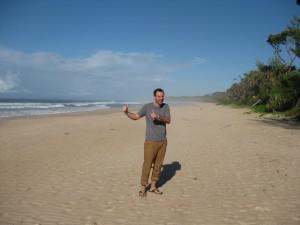 Tell us about one of your favorite places to stay….
Manafiafy Beach and Rainforest Lodge, which is about two hours drive from Fort Dauphin in the southeast of Madagascar.
What's so special about it?
Manafiafy is a really beautiful, small lodge set on a forest-fringed beach in a quiet and secluded bay. I love the fact that it has a little something for everyone and gives a real taste of so many elements of Madagascar in one place! You can simply relax on the stunning beach, snorkel off remote islands, take a trip to the mangroves in search of birdlife and crocodiles, explore the nearby forest looking for lemurs, chameleons and frogs, visit the local village and, in season, you can even watch whales pass right by the lodge – there's never a dull moment.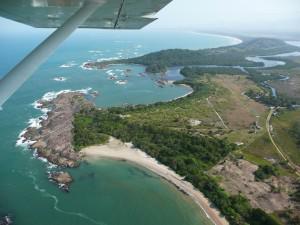 What was the highlight of your stay here?
The early morning boat trip to the mangroves was simply stunning. We watched locals fishing, saw a fantastic array of wildlife and ended up on a perfect beach for a breakfast picnic. A great start to the day.
What's the local area like?
Manafiafy works closely with the local village and two-thirds of the staff are from there meaning the whole area is very friendly and welcoming. Visiting the village as the fresh fish is brought in is a real must – you can select your dinner for that evening! The sensational fresh fish and home made bread make meal times a real highlight!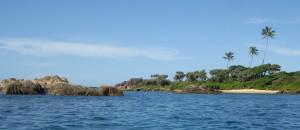 Would you visit again? 
In a heartbeat! It would also be great to spend a few nights visiting the Andasibe-Mantadia National Park (Perinet), where you can see some really amazing wildlife – so many species of lemur including the endangered Indri. For a complete wildlife experience it would also be possible to combine a trip to Madagascar with a safari in Kenya or Tanzania, for big game viewing.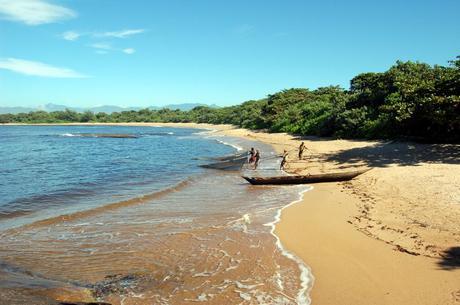 For more information on honeymooning in Madagascar, and beyond, visit Rainbow Tours 
Photographs © Rob Morley