It's no secret by now that I am a big fan of i-escape – it's a fantastic site full of great places to stay around the world, and crammed with plenty of honeymoon-worthy options. So I'm particularly delighted today to have Liz Simpson, editor of i-escape, sharing one of her favourite places to stay – and I'm sure you'll agree that it looks fabulous. What I wouldn't give to enjoy a view like that right now…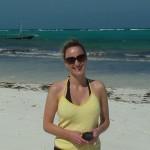 Tell us about one of your favourite places to stay
Relais Blu Belvedere, on the tip of the Amalfi Coast.
What's so special about it?
This hotel has it all: serious style, an amazing location at the very tip of the Sorrentine peninsula, looking over the blue Bay of Naples and Capri, and a gourmet restaurant. From the day I joined i-escape, it was the hotel I most wanted to stay at, and even after 100-odd hotel visits, it remains one of my favourites.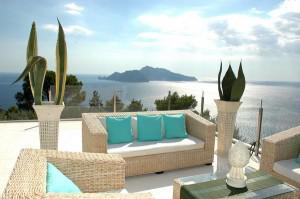 For you, what was the highlight of your stay/visit here?
I visited with my now-husband, and it just felt like such a romantic place to be. We had a lovely seaside-chic room with a Jacuzzi bath, and both nights we ate on the candlelit terrace, kicking off our meal with Prosecco. The modern Italian food is sublime – adventurous and fresh. And breakfasts are made to linger over. We have such happy memories of our time there.
What's the local area like?
You can wander to local beaches – we loved a secluded pebbly cove called Recommendi, which the hotel suggested to us; we were the only people there. And Pompeii on a day trip is a must. You're really close to Sorrento too.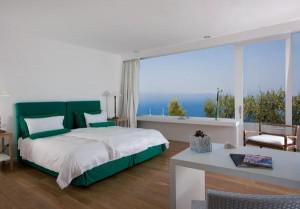 Would you visit again?
Like a shot! I have just recommended it to a client, to get married and honeymoon there, and it made me yearn to go back!