Today, I'm kicking off a brand new feature on the site – A little place I know – in which people from the travel and wedding industries recommend their favourite places. You can do all the research you like on the internet and through reading guidebooks, but you just can't beat personal recommendations for their quality and reliability. Hopefully, this series will provide you with a little honeymoon inspiration, and introduce you to places that you'd never considered before. If you'd like to be involved, please get in touch.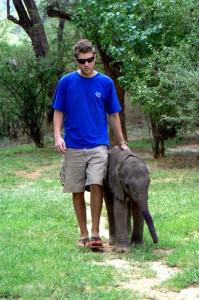 My first interviewee is Joffy Bastard, director and guide at 37º East, a company specialising in fabulous tailor-made safaris. If you're looking for an amazing honeymoon experience, definitely check these guys out.
Tell us about one of your favourite places to stay
Personally, my all-time favourite would have to be Sarara Camp in the Mathews Mountains of Northern Kenya. Sarara Camp sits within the extensive community-owned Namunyak Wildlife Conservation Trust. You can arrange a safari here with 37º East – it's always a hit with guests and is a regular feature in our itineraries. There are six spacious tents with views of the mountains, each with an open air bathroom and private deck. The central sitting room, bar and dining area, with an open deck, sits above a natural rock swimming pool, from which you can watch the wildlife coming to drink at the watering hole. It's really the perfect balance of wild nature and comfortable luxury.
What's so special about it?
Sarara is one of those rare places you visit where, when then say 'true wilderness', it really is. The camp is the only property in nearly a million acres of pristine wilderness. The land is home to the Samburu tribe and Sarara offers an experience that combines very traditional culture with superb wildlife viewing. There's unparalleled leopard viewing, not to mention very up close and personal elephant experiences.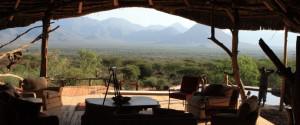 Sarara itself is a cool blend of unique African architecture mingled with all the luxuries one would expect from a top destination. The food is exquisite and daily staples like bread are cooked using traditional safari coal ovens. The honeymoon suite at Sarara stands apart from the main lodge and rooms and has its own plunge pool just yards away from a private watering hole where elephant, giraffe, kudu and warthog all come to quench their thirst.
For you, what was the highlight of your stay here?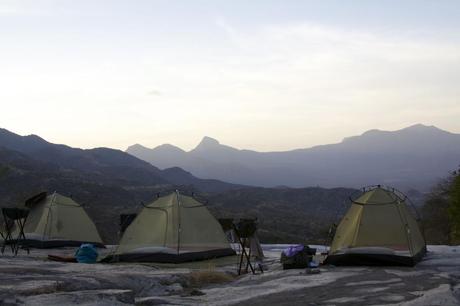 My personal favourite would have to be spending a night fly-camping in a sandy river bed, close to the lodge but far enough removed to feel like you are the only people in the world. The wonderful Sarara staff go to great efforts to set up an idyllic camp consisting of star-bed tents, a gorgeous candle lit dinner table, private showers and loos and the all important campfire. All these combine to create an undoubtedly romantic atmosphere, set under a canopy of African stars, whilst all around the wildlife make their voices heard.
What's the local area like?
The local area is extremely diverse in terms of habitat and topography. Sarara is located at the base of Warges, the highest peak in the fabled Mathews Mountains. Warges stands at 8500 feet whilst the camp below is down at 3000 feet. This creates a wonderful contrast between the lowland semi-arid desert habitat and the tropical rainforest atop the mountains made up of 200 ft Podo and Ceder trees and flowing mountain streams. As mentioned, the area is home to the proud Samburu people who are of Nilotic descent. They have stayed very true to their traditional lifestyles and this is both an education to be a part of and a privilege to see.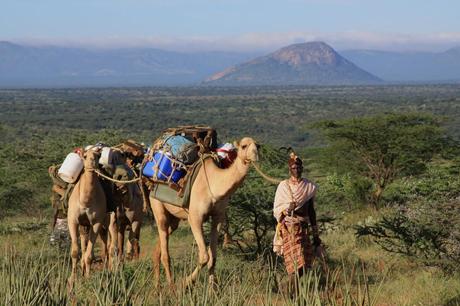 The best way to explore the conservancy around Sarara would have to by foot. This allows one to really soak up the minutiae so often missed when travelling by vehicle. Animal tracks, plants, birds, insects and trees are all part of the experience, not to mention learning from fascinating local guides about traditional remedies and plants uses. For longer expeditions, a walking safari can take you on excursions of several days, travelling through the Mathews Mountains by foot while using sturdy camels to carry all the luggage, food and camp equipment.
The area around Sarara plays host to a multitude of wildlife including the endangered Grevy Zebra and African hunting dog. Leopard, lion, elephant, cheetah and giraffe are also commonly seen. Cultural highlights not to be missed include a visit a local Samburu 'manyatta'(village) and experiencing the world famous 'Sarara singing wells' .
Would you visit again? Or, if you have already – what was it like returning there for a second time – did it live up to the memory?
I have travelled to Sarara many times and will continue to do so for many years to come. Sarara was built as a solution to wildlife poaching and tribal conflict and after fifteen years of operation it still goes from strength to strength. Every return is rewarded with superior wildlife viewing and it is one of those special places where you are always welcomed back like a long lost friend.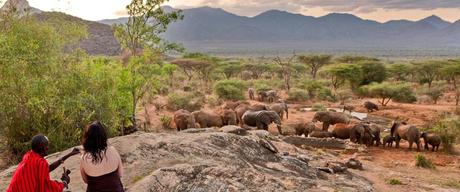 Photos courtesy of 37º East