One thing that's becoming obvious as I run more and more "A little place I know" features is just how much of an impression South Africa has left on so many people – something that I have to agree with myself, having visited the country twice, including on our honeymoon. Today, Hattie Goodley, who works for the fabulous travel company cazenove+loyd, shares a gorgeous place to stay in the Karoo – one of my favorite parts of the country.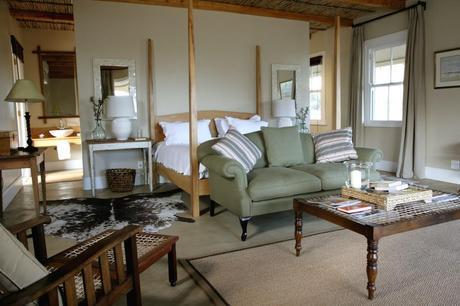 Tell us about one of your favorite places to stay/visit/eat….
The Karoo, Eastern Cape of South Africa – a spectacularly beautiful, remote wilderness region which is little visited by mass tourism and feels all the more special for it.  Samara Private Game Reserve has to be the ultimate lodge in the area.
What's so special about it?
Samara is ultra comfortable without being in anyway over the top.  The rooms are heaven, the food is out of this world and the scenery is truly jaw dropping.
For you, what was the highlight of your stay here?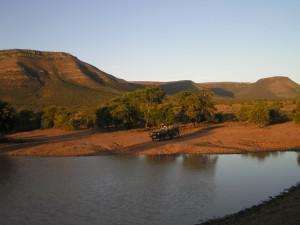 This is a place to totally relax and unwind.  Sitting in a sunny spot on the wide veranda with a good book and drink in hand, its hard to imagine feeling more at peace.  But there's also lots to explore – the walking is fantastic and the game drives fascinating – this isn't a big five area, but there are giraffe, antelope, zebra and buffalo galore, not to mention wonderful birding and a globally celebrated cheetah rehabilitation project; if you're lucky, you'll get within touching distance of rare wild cheetah.  Picnicking on top of a ridge with sweeping views over the Karoo bush was a real highlight, as was a massage al fresco next to the picturesque dam.
What's the local area like?
Although you can fly up to Samara from Port Elizabeth, I would definitely recommend driving at least one way as the landscape makes it very much worthwhile. A day trip into Graaf-Reinet is also a must – this enchanting little town feels like a real step back in time and has some lovely  shops and a great restaurant, perfect for lunch.
Would you visit again? 
I'd visit again in a shot.
Photos courtesy of cazenove+loyd.