This week is prayer and fasting week at Christ Commission Fellowship, the church that J and I are attending. Every year, CCF conducts a prayer and fasting week at the beginning of the month with a different theme every year. This year's theme is All from Him, All for Him. There are many reasons why we are encouraged to fast and it is listed down on this online booklet. This is also an opportunity for us to realign our lives according to God's will and to consecrate the rest of the year to Him; and His will is to grow in our understanding of Him as we become more intimate with Him.
This is our fifth day already. I was reminded by God to stop thinking about other things for awhile including our plans on having our home-based business, our provisions for the baby and other financial concerns. But I started reading the Bible audibly to my baby while he/she's still in my womb and started praying for J for each aspect of his life everyday. Honestly, this is also a good time for me not to do much since I feel tired and sleepy all the time. And riding the car makes me nauseous and dizzy as well. It's just one of the challenges of being pregnant aside from being fussy and emotionally sensitive when it comes to food.
This is our third year in joining the prayer and fasting. J decided to go on a full juice fast while I maintain what I eat. It would be easier for me to make fresh juice for J since we have our own place. This would also be a great time for him to reboot his system and give his digestive organ a rest from solid foods. As for me, I'll be maintaining my eating habits removing the foods that are bad for me and including more healthy foods.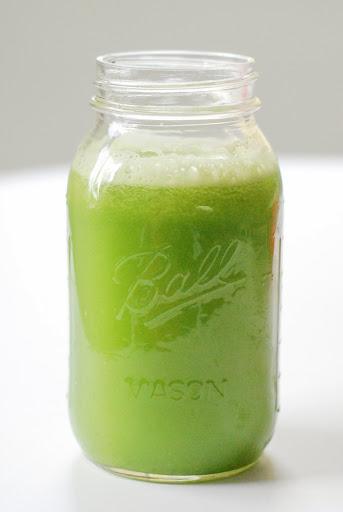 While J is having his fresh green juice, I'll be having my smoothie. For J's green juice, I usually combine neutral flavored vegetables with a sweet fruit and some leafy herbs or vegetables, sometimes something bitter and spicy. I usually don't measure when I juice so here's the juice that I did for him. This will make about 1.2 liters of juice.

2 Cucumbers
1 bunch celery
2 apples
1 green bell pepper
1/2 bitter gourd
1 Lemon, peeled
1/4 inch ginger
I made a batch for the whole day and will make a new batch of juice the following day so they stay fresh as much as possible. And if he gets tired of drinking that one, I'll use pineapple, tomato, red or yellow bell pepper, orange, carrot, jicama or whatever the market can offer and make something nourishing and refreshing out of it.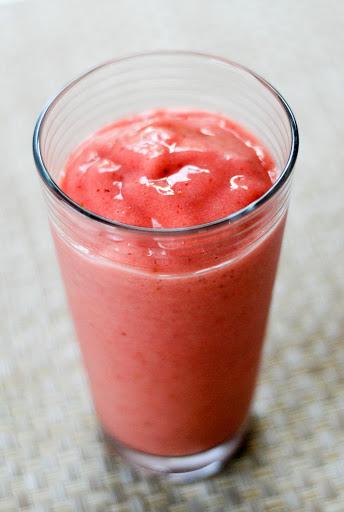 For my smoothie, I made a simple one consists of frozen fruits such as bananas, guyabano and strawberries with orange juice and chia seeds. I tried making a green smoothie before but I think some leafy greens are meant to be cooked rather then blended into a smoothie. But if I do add some leafy greens, I use water spinach (kangkong) and spinach (I prefer Manila spinach) or romaine lettuce. And the addition of cucumber and celery is also good. And for a refreshing smoothie, some mint, basil and cilantro are really nice. For now, I just want a fruit smoothie. Smoothies are great because you can add boosters into it such as barley grass powder, spirulina, hemp seeds, hemp rice or cacao nibs.They were hard to find before and very expensive. But now you can purchase them at The Superfood Grocer. I find their products affordable and it's a great way to incorporate super foods in the smoothies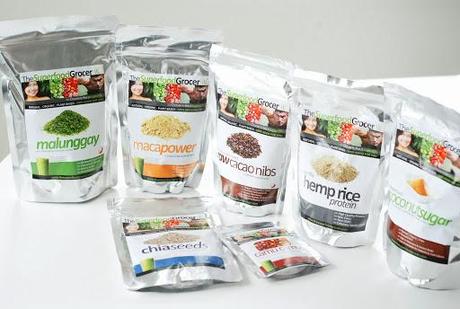 Juices and smoothies are starting to become a mainstream even if it became popular a few years ago. Dad used to make juice at home back in the mid 90's. Was it that long ago? Just like any healthy trend, always proceed with caution and of course, moderation in moderation. Oh, more about that later.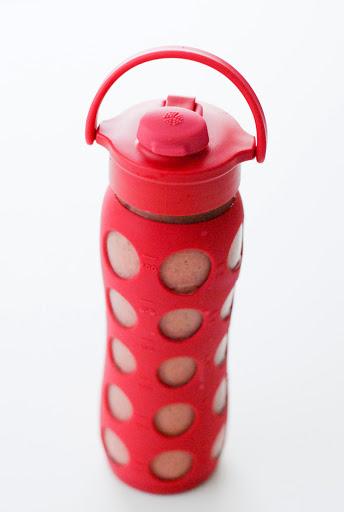 Since I have a sensitive stomach, I prefer to drink my smoothie as a morning or afternoon snack instead of breakfast. And when it comes to blending the smoothies, there's nothing like the Vitamix blender. It makes the smoothest and creamiest smoothie. I wouldn't buy any other brand of blender except for Vitamix. For now, I borrowed J's aunt's blender. And I'm also using and loving the glass bottle from Life Factory that my sister gave me for Christmas. I'm hoping to have more of these bottles most especially for the baby in the future.

Happy drinking!