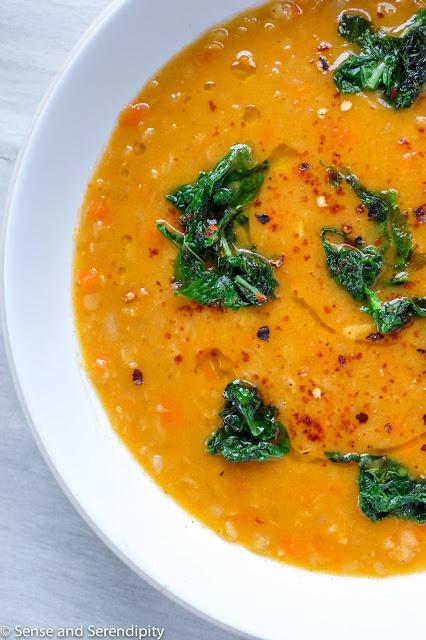 I started 2017 quite slow most especially after coming back from Manila a few days ago. Last December was busy and I didn't really have the time to do some tidying and organizing so I left the house for Manila in a disaster state.
When John, Nate and I returned on the night of January 3, I would the say same thing despite traveling to Manila and Cebu back and forth twice a year - can I have another vacation? I was so lazy to do anything. I'm not just on vacation mode, my status is actually on hibernate mode. Baby number two is on the way and all I want to do is lie down and sleep, however, it's not always possible when you have a toddler on hand.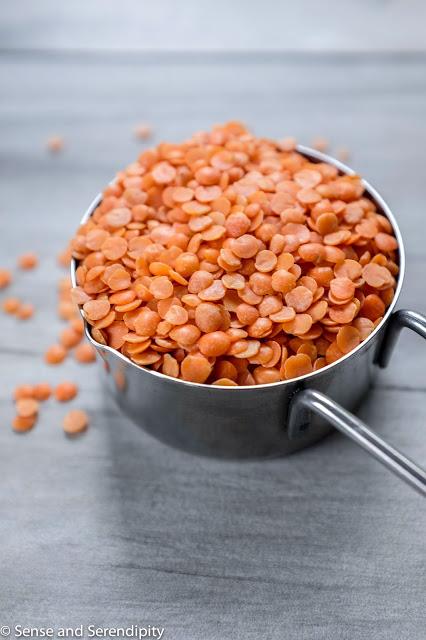 I would always like to start fresh every year even if I don't have to make list of new year's resolutions but there are certain goals that I want to accomplish at the beginning of the month of the new year and that is to organize the home and declutter anything we don't need. The most important place is probably the kitchen and that includes the pantry, the chiller and the freezer. With no time to clean and tidy up everything last month, I am certain that there would be a lot of food items that I need to toss out or give away. Not only that, there are some ingredients that I need used up first like some grains and legumes I have in the pantry or the frozen fruits I have in the freezer.
After so much baking done last December, I wanted to cook for a change. We rarely have home-cooked meals last month because I didn't have the time to cook at home and that includes eating out with friends and family for the holidays. I know John misses simple and healthy, home-cooked meals and one of the things that really satisfies him is a good bowl of hot soup with his meal. This basic red lentil soup brightened up with lemon juice is simple, quick and satisfying.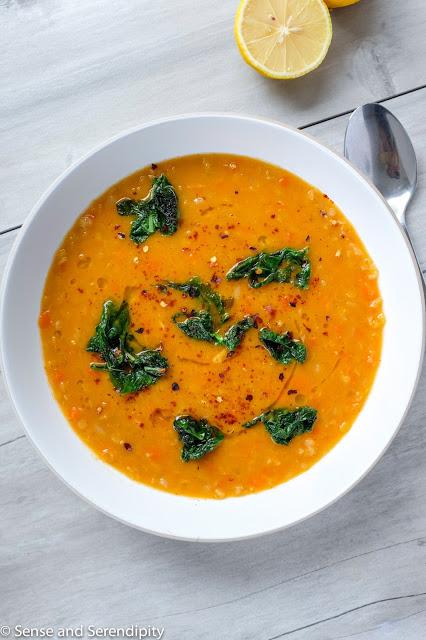 2 tbsp olive oil

1 large onion, diced
2 cloves garlic, thinly sliced
2 tablespoon tomato paste
1 tsp ground cumin
1 tsp salt
1 cup red lentils
1 medium carrot
4-5 cups chicken or vegetable stock

juice of a lemon
more salt to taste
To garnish:
200 grams kale, washed trimmed and shredded
red chili pepper flakes
smoked paprika
extra virgin olive oil
In a medium saucepan, heat the olive oil over medium high heat. Add the onions and a bit of salt, stir to combine and sweat until the onions are soft and translucent. Add the garlic and stir for another 2 minutes to release the aroma. Stir in the tomato paste, cumin and salt and cook for another minute. Add the lentils, carrots and stock. Bring to a boil, then turn the heat down to low, cover and let simmer until the lentils are tender, about 20-25 minutes.
Puree half of the soup in a blender and blend until smooth, then add it back to the pot. The soup will be chunky. Add more stock if the soup is too thick. Reheat the soup, then stir in the the lemon juice and season to taste. Turn off the heat and cover while your prepare the garnish. Saute the kale in a little olive oil until softened but a bit crisp at the edges.
Ladle the soup into bowls and garnish with kale, a drizzle of extra virgin olive oil and sprinkle of the red chili pepper flakes and smoked paprika. Serve with crusty bread, if desired.