Regular readers of the blog will know of my affinity for Kent.  I've urged people to go to Whitstable, Canterbury and Broadstairs in the past as they are great day trips from London.  Kent is practically my second home and every time I go I love discovering something new.  So when I was asked to contribute to Look's Interactive map which is unearthing Britain's Hidden Gems,  I knew I had the perfect find from the county to add.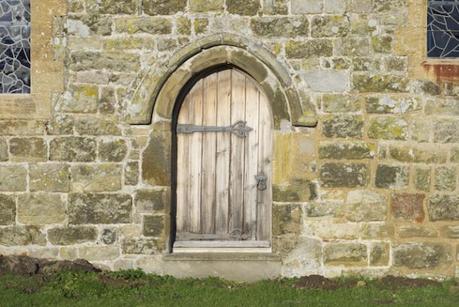 Located in a little village called Tudeley in Western Kent you will find a charming little chapel – All Saint's Tudeley – that has their stain glass windows decorated by Belarussian-Russian-French artist Marc Chagall.  Chagall,  described as the quintessential Jewish artist of the twentieth century, was associated with several major artistic styles (Cubism and Expressionism) and created works in virtually every artistic medium, including painting, book illustrations, stained glass, stage sets, ceramic, tapestries and fine art prints.

Visiting this chapel was really quite special as D, his parents and I had the entire place to ourselves.  We went on boxing day and were able to take our time and really enjoy each pane.  All Saints' Church is the only church in the world to have all its twelve windows decorated by Chagall.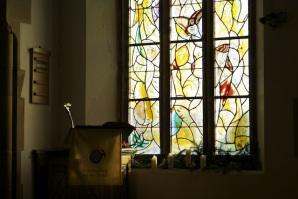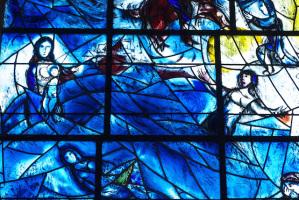 The windows at Tudeley were commissioned by Sir Henry and Lady Rosemary d'Avigdor-Goldsmid as a memorial to their daughter Sarah, who died in 1963 aged 21 in a sailing accident off Rye. When Chagall arrived for the dedication of the east window in 1967, and saw the church for the first time, he exclaimed "C'est magnifique! Je les ferai tous!" (""It's beautiful! I will have them all!")
Over the next ten years Chagall designed the remaining eleven windows, made again in collaboration with the glassworker Charles Marq in his workshop at Reims in northern France. The last windows were installed in 1985, just before Chagall's death.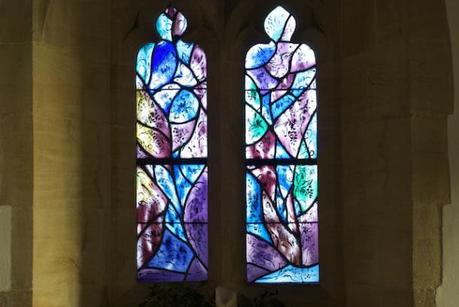 The original stain windows are on display in the back of the chapel and as beautiful as they are they cannot complete with Chagall's stunning work.  A visit is free but donations are welcome and suggested at £2.50.  If you are going to organize a day trip the closet rail station is Tonbridge however it is most easily accessed with a car.
The chapel is open every day except) : Winter:   9am – 4pm  
(after the clocks go back) and
Summer:
9am – 6pm   (after the clocks go forward)