With most girls growing up alongside tales of Disney's Princesses and their happily ever afters,  it's easy to see why some often dream of the perfect fairy tale wedding and while it isn't that hard to plan one,  finding the gown to match something that bears a close semblance to your favourite Disney Princess might prove to be quite a task to accomplish. Well,  it no longer has to be!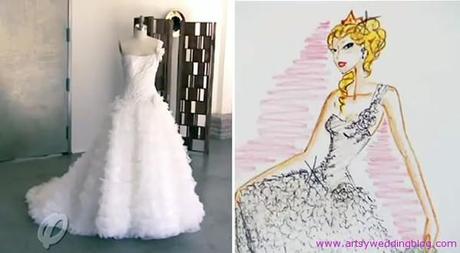 Currently in charge of the design team at Alfred Angelo,  Michael Shettel announced a collaboration with Disney in September 2010 and true enough,  early this year,  this fairytale-inspired collection has been transformed into reality. The company,  which was started by Alfred Angelo and his wife back in the '30s,  is famous for all things bridal from bridal gowns and dresses for both the bridesmaid and flower girl to wedding accessories and even covers designs that are suitable for the mother of the bride-to-be. When Michael Shettel recognised just how close to the heart these Disney Princesses and their tales were to the hearts of most girls,  he went on to create a collection designed specially for the princess that exists in all brides. The idea of a fairy tale wedding day is enchanting enough and by creating dresses fit for a princess,  the brand has only managed to seal the happy endings of their customers.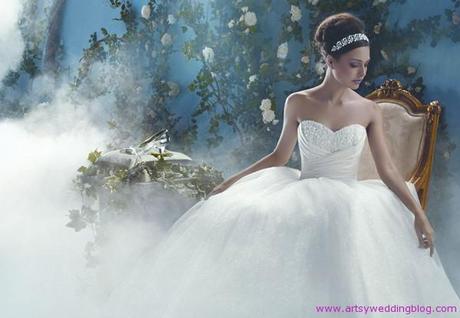 The collection was inspired by the eight Disney Princess characters: The Little Mermaid (Ariel), Beauty and the Beast's Belle,  the rags to riches princess (Cinderella), Aladdin's Jasmine, Tiana from the Princess and the Frog,  long-haired lass Rapunzel,  the princess adored by seven dwarves and animals from the enchanted forest (Snow White) and of course,  Sleeping Beauty.  Each gown stays true to the different personalities that make up the above eight princesses while incorporating modern and stylish trends.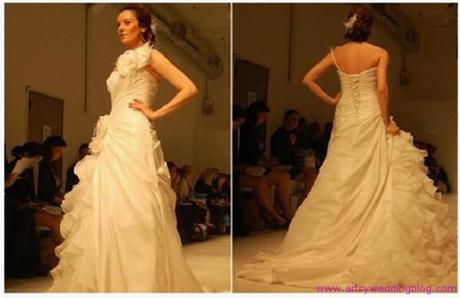 Ariel's gown derives inspiration from the movement of the ocean's tides. Cascading ruddles alongside  accents of flowers and feathers, this gown will make you feel as if you're truly under the sea.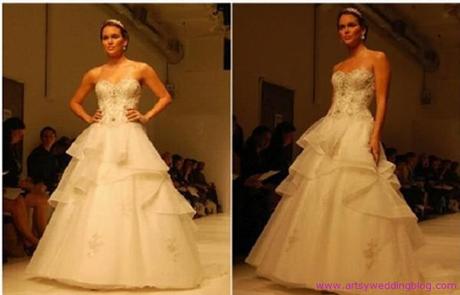 A bejewelled bodice and a voluminous skirt made of tulle skirt makes for Belle's grand ball gown.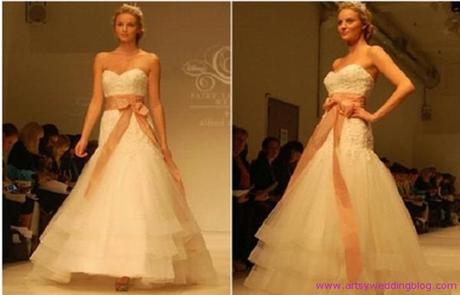 The Cinderella inspired gown is glamorous, modern and elegant and because the 12 o clock spell has been  broken, you can dance the night away with your prince in your full tulle skirt and embellished bodice.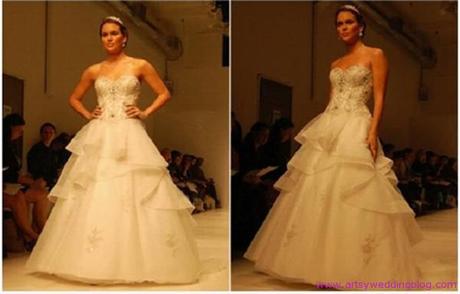 Jasmine's gown with its tiers of soft ruffles of organza and its jewel encrusted corset top is more thanperfect for a ride on your own magic carpet.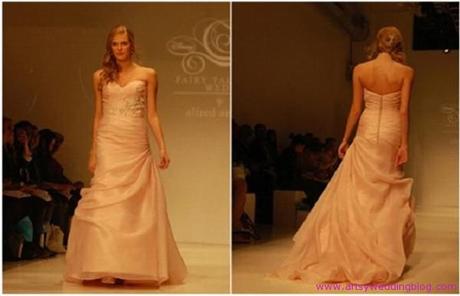 This Sleeping Beauty-inspired gown in a romantic rose colour captures the princess' feminity perfectly with its beautiful sweetheart neckline and subtle beading.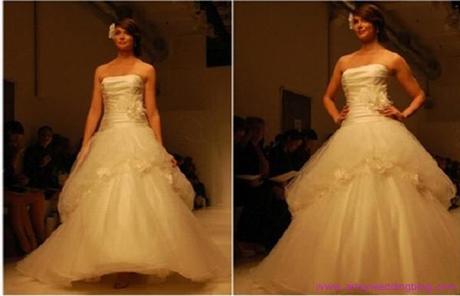 Snow White's ball gown draws inspiration from her enchanted forest as well as her grace and beauty. The draped satin bodice and full tulle skirt hides subtle detailing such as lace vines and romantic flowers.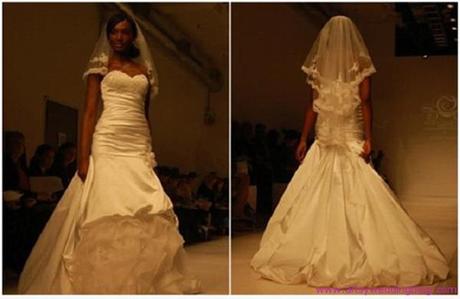 Tiana's form-fitting mermaid gown features a skirt that comprises of enchanting clouds of organza as well as a lace and crystal sweetheart neckline.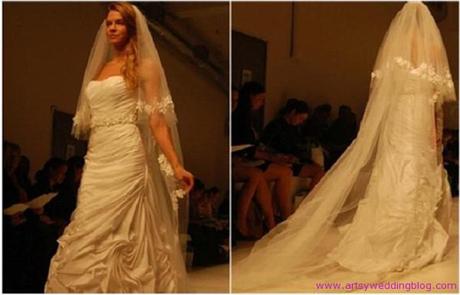 Rapunzel is bold and confident and so too is her gown. Draped with taffeta – reminiscent of the twists and  turns of her long braided hair – the dress also features a sash that twinkles with pearls and crystals.
Following the enormous success the collection has been greeted with since it was launched, Alfred Angelo has gone on to produce complimentary lines for the bridesmaid and flower girls so that they too can partake during the magical wedding day. The new "Royal Maidens" line comprises of dresses for the bridesmaids that are made up of luxurious materials such as taffeta and chiffon,  and comes in a huge array of beautiful silhouettes that are available in up to 60 gorgeous colours. The "Royal Blossoms" collection,  on the other hand,  are in fact mini versions of the Disney Princesses Bridal Collection so your chosen little princesses can live out their own magical dreams!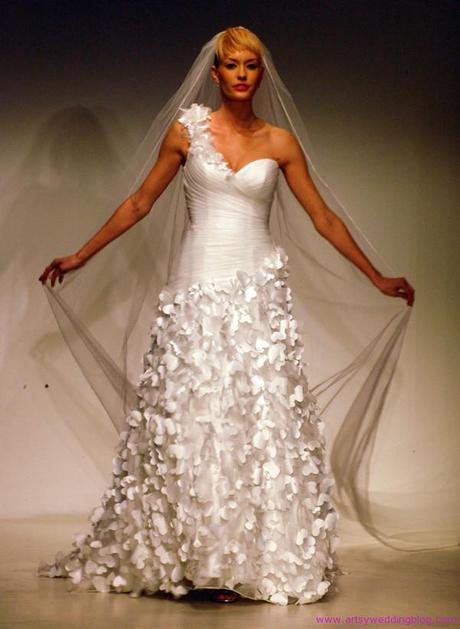 In addition to the three collections,  the "Disney Veil" Collection was produced to help tie together your modern fairy tale fantasy. The veils and dresses in these collaborative collections,  are all fit for a princess,  a fairy tale wedding day and,  not forgetting,  a happily every after.