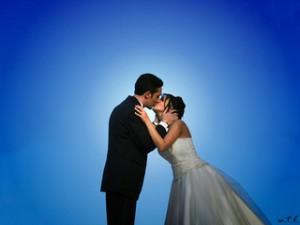 CC: image source is from www.flickr.com/photos/wtlphotos/1045750850/sizes/n/in/photostream/
Getting married is a big step for a man as well as for a woman, but while brides get plenty of books on what to do and how to do it, grooms are sort of left in the lurch. The classic advice for the groom has historically been to stand back and to give your bride her way, but the truth is that things have changed, and if you want to make sure that you are doing your part and getting the ceremony that you want, consider these tips.
From the Beginning
Be a part of things as soon as your wedding planning starts. Think about what you want at your wedding and make sure that it is a part of the celebration and given its due consideration. It is important to make sure that you have a compatible vision with your bride just starting from the beginning. A great wedding is one that reflects the both of you and what you want your lives together to be like, so step in and make your voice heard.
Price Compare
If you are generally content to give your partner the say in what happens during the wedding, one way to pitch in is to do price comparisons. Ask your partner what they want to see at the wedding, do some research and give them the options. The wedding industry is a huge thing, and in many cases, it relies on people being too hurried or too dazzled to do some simple fact checking. Make sure that you know who has the best prices and who might be trying to rip you off. This is something that takes time and it is something that you can do easily from your computer.
Take Care of Your Partner
When you are not the point person for the wedding, remember that you still have a role. Make sure that your significant other is taken care of. If they need food, feed them, if they need a break, take over for a bit. Weddings are tiring, and you will find that taking care of your loved one is important. Take a moment to think about what you can do to make them feel better, and be willing to help them take a step back and breathe.
Meeting Up With Vendors
Your significant other should not have to go to meet the vendors on their own. This can make them feel quite lonely and that you do not care about the wedding. For example, just thinking about engagement photos NJ has plenty of vendors. Make sure that you come along when your partner is doing interviews and think about how you can help them choose. Meeting up with vendors is a good way to show your support.
Be Compassionate
Most guys roll their eyes at wedding problems, but the truth is that it is important. It is important to your partner, it is important to your family, and it should be important to you. A wedding may be one of the first big challenges you face together, and if you are getting married, you should never leave your significant other to face those challenges alone.
Consider what you can do to make sure that you have a great wedding, one you can look back on in pride and say that it was yours.
Jessica Bethina has been blogging for Shannon Mulligan Photography for the past year now. When she is not taking engagement photos or blogging about different wedding tips and styles, she enjoys relaxing with her family and occasionally doing some Yoga.
To find the best wedding professional vendors and planners, post your project in www.bidsbypros.com