"The art of Negotiation"
To cap our previous sessions, Step 1 was to meet with a REALTOR® and to discover what he/she knows. This will give a upper hand in market knowledge, why you have to sell, and most importantly why you have to hire that Real Estate Agent.
In Step two we covered the importance of pricing your home. "Price Right to Profit more". A perfect price will attract more buyers and brings higher dollar value.
Step 3 was to prepare you property and make it attractive to potential buyers. This includes cleaning, de-clutering, and minor repair.
Step 4 was concentrating in how to market your property and expose its feature to buyers in the market. REALTOR® have variety of genius marketing and advertisement. Review it with your Victoria Real Estate Agent.
This is our final stage of seller's guide. In this step we're going through the art of negotiation.
You might receive one  or multiple offer. Your Real Estate Consultant's duty is to present all offers to you as soon as they arrive. Few points to consider that price is not the only point of negotiation. Price is a big factor, but other conditions in the offer can take the dollar value out of the deal. Review every condition asked by the buyers and make a educated decision.
It is a good idea to always respond to any offers (when receiving only one) , no matter how low it is. It is always a starting point. This is a negotiation. Don't take it personal. carefully review the terms and condition, let your REALTOR® do what he/she is good at, and that's negotiating the best dollar value for you. When receiving an offer here are the choices:
When creating a counter offer, it is important to remember that you're in fact creating a new contract of purchase and sale, by changing the root of the initial offer. You're indeed presenting a new offer to buyers and they have the 3 choices above as well.
That is why it is very beneficial to work alongside of a Real Estate agents and have them do all the negotiating for you. However, they are working for you as consultant and only authorize to advise you. You are the ultimate decision maker.
When you accept all the terms and condition and came to an agreement on the price, you have created a binding contract.
The next step is to be cooperative with buyers to have them bring inspection, appraisal and other needs from the property evaluation. When all subjects are removed and signed by the buyers, CONGRATS, You just Sold you Home.
Step 5 and Final Seller's Guide
Please subscribe to my YouTube channel
Axel Ziba
Real Estate Consultant
Macdonald Realty Ltd. Victoria
250.885.8908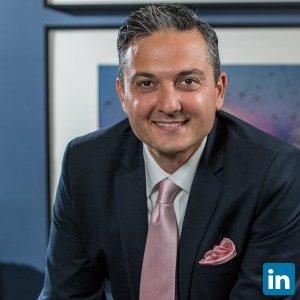 Axel Ziba
REALTOR® at Macdonald Realty Victoria BC (250)885-8908 AxelRealtor.ca