As a beauty blogger, I'm always trying new products. There were many times where I tried some products, wrote relatively good reviews about them but stopped and go back to my old products simply because some of them were good, but not good enough to stay in my regime.
Recently I tried out some new products again and this time round I will be sticking to them until they hit the very last bit!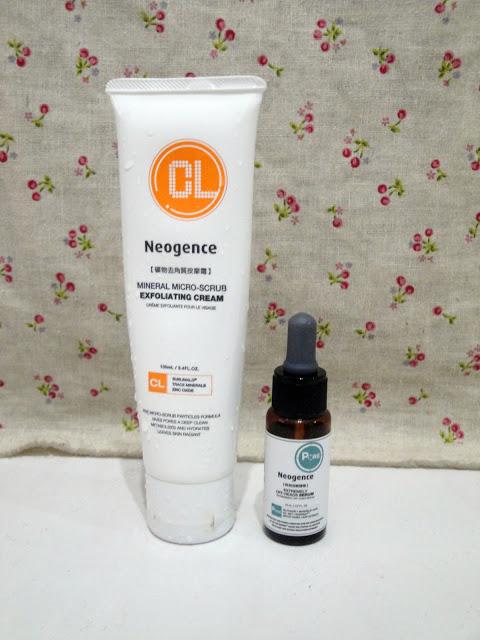 Here's two new products from Neogence that I've been using it rather diligently recently.
Neogence Mineral Micro Scrub Exfoliating Cream and Neogence Extremely Off Head Serum
If you don't already know, Neogence is one of the top skin care brand in Taiwan that combines the effort from different fields of dermatology, medicine and biomedical to create skincare products specially for Asian climate and Asian skin. One of our top most concerns would be pores and pimples. Right or not? Because for me, I'm still facing this problem every now and then due to hormones and genes. If I hadn't learn to take care of my skin, it could have been in a ten fold worse state.
I was elated to know about their new Pore Solution series targeting these problems which I face! Although I couldn't make it to their launch event, Sasa still kindly sent me the products to try out. Aww, I'm so touched!

The new pore series are all about effectively recuperating sebum, controlling germs, dissolving acne, and rebuilding pores.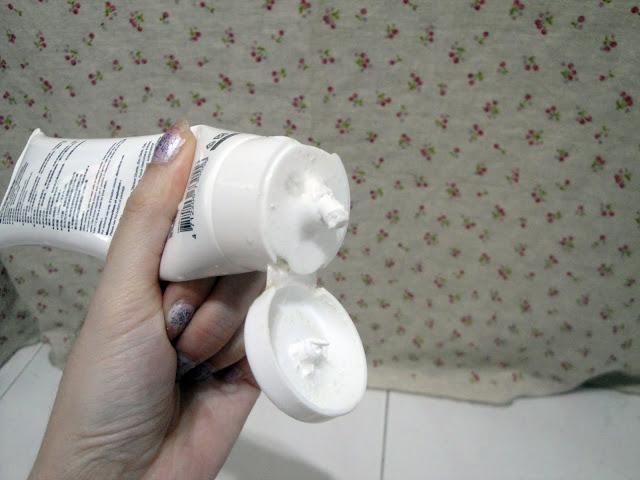 Every week I would scrub my face twice with this exfoliating cream. As you can see, it disperses out as a thick creamy paste. It contains micro beads inside that isn't harsh to the skin. You can use this while your skin is wet or dry. I usually use it wet cos it's more  convenient.
The  problem I have with this product is the smell. It really smells damn horrible. But other than that, I actually do quite love this product. My skin looks radiant after use, pores are clean, leaving my skin feeling smoother. The skin felt smoother than using any other scrubs with harsher beads. There's also another problem which I face, ie not able to wash off the scrub completely. After washing the skin, I somehow still see remaining products in my pores and that I have to say bothers me a little. I had to wash a few times before they are completely washed off.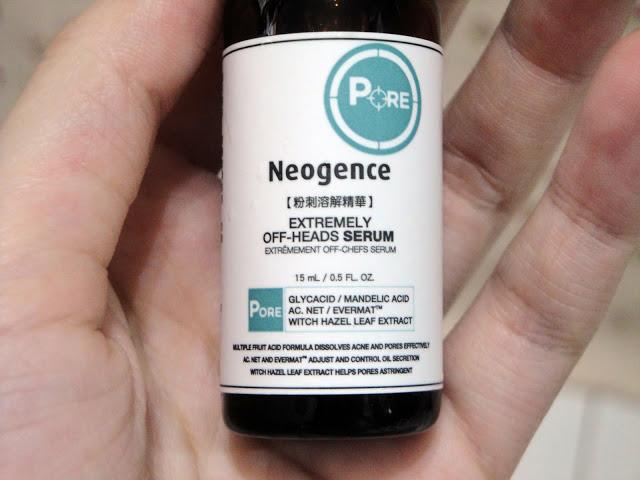 This product is a gem in my regime now. It is a serum that is meant to soften and dissolve acne and pore. Now this is interesting, isn't it? I have never heard of any products that dissolve acne. Usually the ones I used leave my acne dry and ready for extraction. But this one doesn't! The acne somehow disappear after a good 3 to 4 days of usage.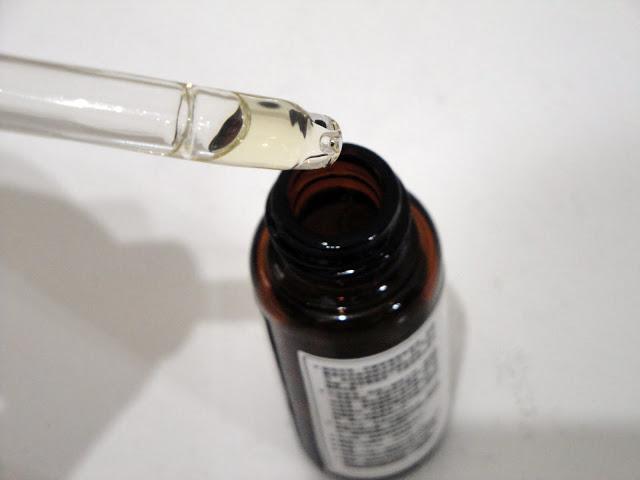 The product dispenses out from a dropper and I like it this way as I have better control of the amount I want to use.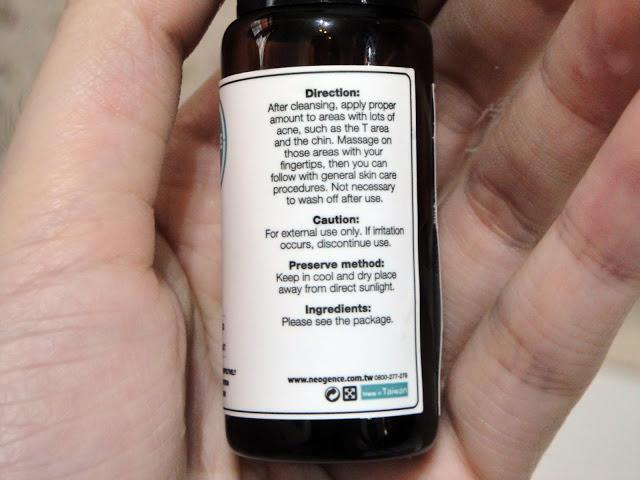 I usually use about two drops and apply it sparingly all over my U zone and temples. These are areas of acne for me.
I'm sorry for not have any before-after pictures like I usually do because I'm too busy flying around in December. Usually after taking the plane, my skin would be more congested and I would have pimples popping out. I did not bring this out for traveling except for the scrub. Although my skin felt smoother and better after the scrub, my pimples are still there and the white heads are already out, ready to pop anytime. I didn't dare do anything while traveling overseas. When I came back, I started using the serum and I'm pleasantly surprise to see my acne gone after a few days! What's bonus was that my skin wasn't dry at all unlike other pimple cream. I also love to use it on upcoming pimples. Recently my sister also complimented that my skin looks better these days.
I'm very confident that this will stay in my regime for a long time! I will definitely re-purchase.
You can get Neogence Pore Solution at Sasa outlets. 
Other products that are in my current regime: 
Fancl Mild Cleansing Oil
Ciracle Washing Powder
Clinique Dramatically Different Moisturizing Gel (as day cream)
Clinique Repair Wear Laser Focus Eye Cream
Naruko Raw Jobs Tear Sleeping Jelly (as night cream)
Suisse Program Cellular Boosting Solution
Methode Swiss Pore Minimizing Skin Treatment
Hada Labo UV SPF50+ PA+++
I'm quite happy with my current regime and I will stick to it unless I have new products to review again.