Hi everyone, hope you are having an amazing week. I received a parcel from my dear blogger friend

Riya

this week. She's absolutely gorgeous and has a great blog called

pinkstrawberrielove

. Not to mention, she's really generous too!
Here's my parcel below. How cute is that panda?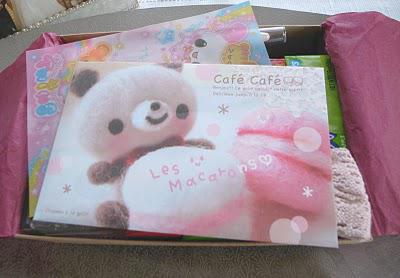 She's so sweet to send me lots of goodies, including adorable bow hairclips.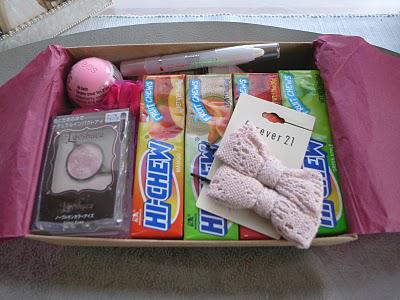 I love these Asian eyeshadows. L-R:

Visee

GD005

and Lavshuca PK-1.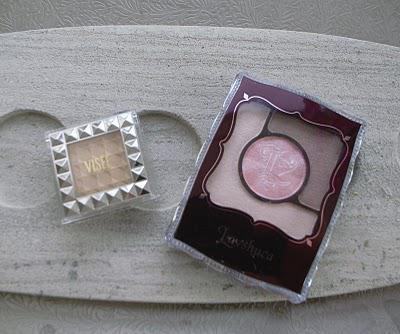 The Visee eyeshadow is a pretty yet subtle gold shade! I can't wait to use it.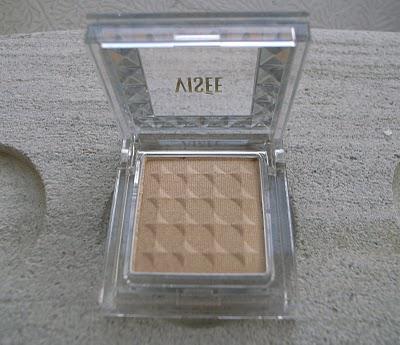 This is my second Lavshuca eyeshadow and I've become really impressed with them. The shades are so pretty and have a great shimmer.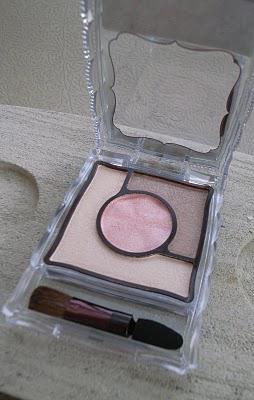 Will write more about these shadows and feature them in future FOTDs.
I also received this

Smashbox Blush/ Soft Lights Duo

in Super/Model.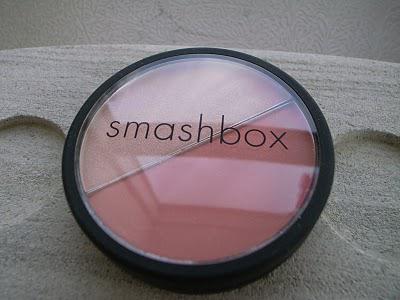 The colour is truly gorgeous and natural looking. The Soft Lights shade on the right hand side provides an ethereal looking shimmer/glow. Again I'll use this in a future FOTD.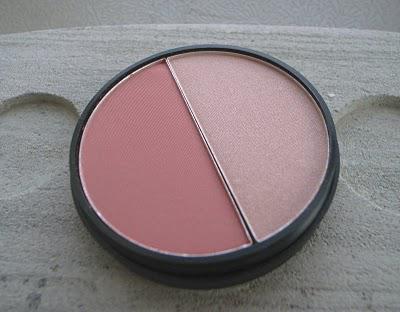 A couple of lip treatments. I loved the Lavanila Healthy Lip Shine she sent me a while back, and adore this one in vanilla grapefruit even more! The one on the right is a lip treatment from

Dariya

. Love the gorgeous packaging and it looks great on the lips too!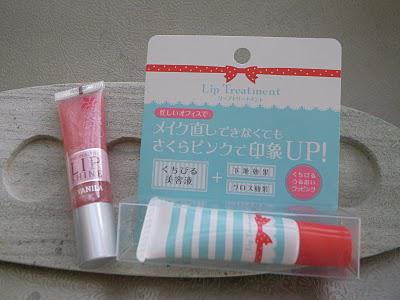 An eos lipbalm. I've seen these on lots of blogs and am so excited to finally get to try one! It feels super soft and smooth on the lips, a joy to use!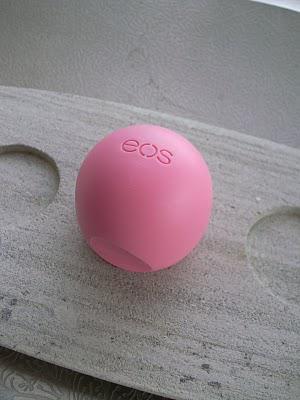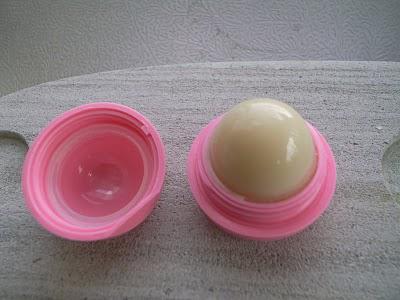 The Face Shop Nail Polish

in PK102, an adorable pink shade with violet sheen: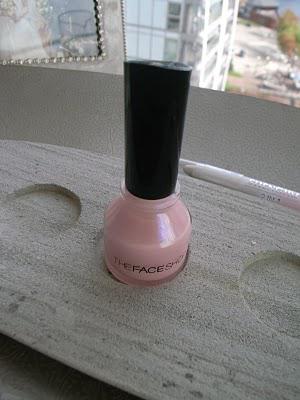 The

Shengjim

pencil below is a 2 in 1 lipstick and eyeshadow in shade 01. It's a beautiful, dewy snowy white shade that is so perfect for winter.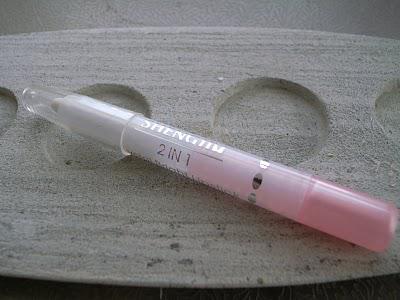 Cute crystal stickers in the shape of a strawberry: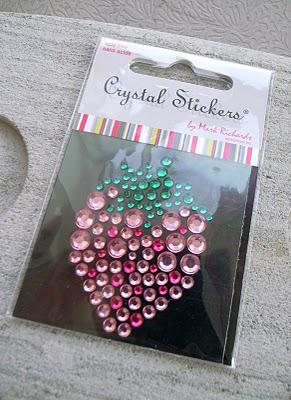 A whole range of

Hi-Chews

. I've not tried them before now, and they're absolutely delicious. So juicy. My husband loves the mango flavour, whilst my favourite is the apple.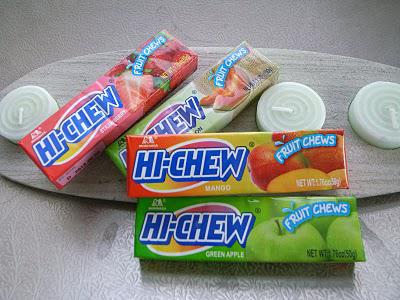 She also sent me some delicious biscuits and tea, along with a cute little note: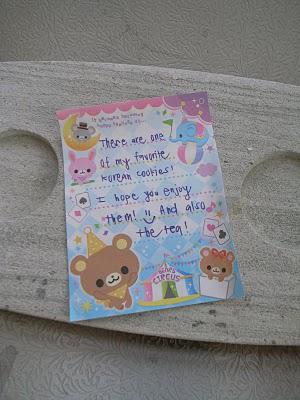 The biscuits and tea came in a cute little bag: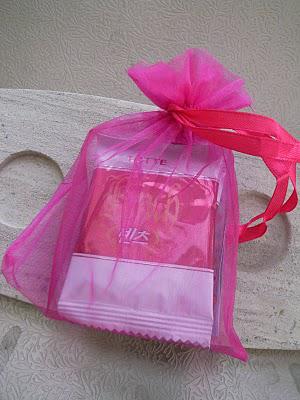 Thanks Riya for such a great parcel. I love everything in it! Everything was so thoughtfully chosen and I feel so lucky to have received such lovely gifts.