When the summer season rolls around, it's always  a good time to re-do your home.
Personally, I like to re-organize my home, and switch it up a bit by either re-painting my walls to brighten up the room that i'm working on, or adding in new furniture pieces.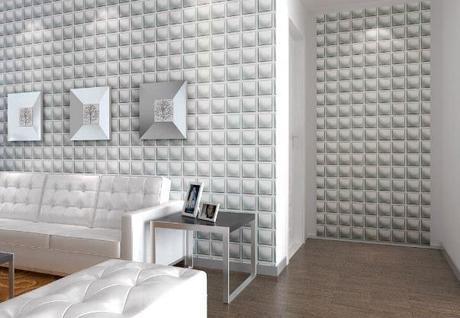 Usually, instead of going with just a very basic color for my wall, I always like to add in something that will make the wall pop.
This is crucial, especially if you have guests and family members over your house all of the time.
You never want your wall to be boring and basic, so to help you steer away from this situation, i'd recommend going through one of my favorite companies, 'Meoded Paint & Plaster'.
Not only do they have an amazing selection of textured paint and decor for your wall, but they also have 3D walls.
How neat is that? Just imagine having a 3D wall, in the comfort of your home?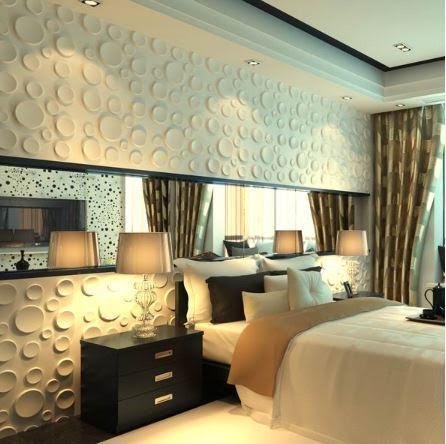 .
The outward appearance is the first thing that catches people's eye, and no one does it better than
Meoded Paint and Plaster
.
One of my favorite paints of theirs is the Meoded Crystal Brush because it is actually a GLITTER PAINT.
It will seriously give your wall a contemporary look, as it'll make your interior glisten, and sparkle.
It is a low VOC water-based formula of Crystal Brush, and utilizes fine glitters, producing a durable, lightly textured decorative finish which is ideal for elegant living and dining rooms, foyers, theaters, commercial and retail spaces.
This paint is also extremely ideal for a kid's room, that can turn their room into an imaginative space.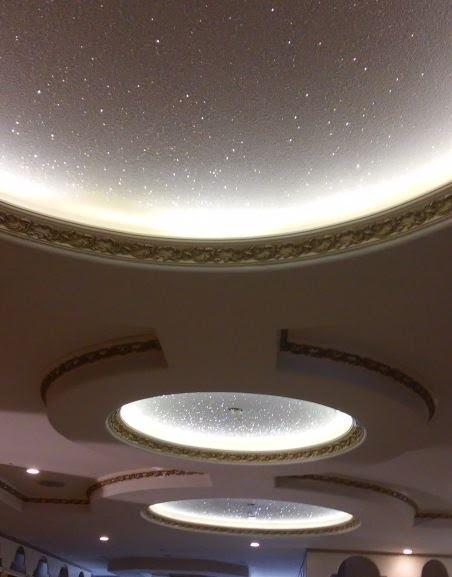 Another one of my favorites of theirs is the Meoded Pearlas Velvet.
This one has a very elegant, and very rich looking finish to it and it is also a low VOC decorative finish that is used for interior use, as it produces a textured suede finish.
The paint will also change color, depending on where you apply it. Your wall should also be prepared for this ahead of time, as it's designed to be applied over your existing wall, or as a prepared new drywall. For new drywall your wall should be first prepared with a drywall sealer primer and then you just apply an even coat of Velvet Base, while letting it dry 4 to 6 hours.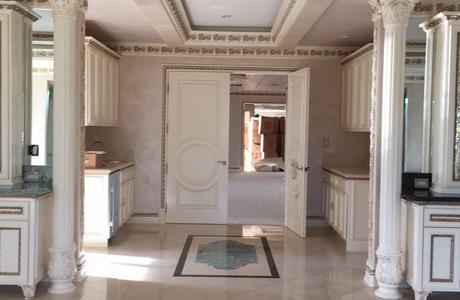 The final favorite of mine that Meoded Paint And Plaster Has Is:
Meoded Cassiopeia
Meoded Cassiopeia is clear polycarbonate flakes sprayed over a heavy-bodied acrylic base.
The Cassiopeia system is composed of Cassio-Base which serves as the bonding agent, and a mixture of clear polycarbonate flakes and colored glitters which are sprayed over it.
It's finish is available in any color and offers an innovative effect which creates an illusion of space, light and colors.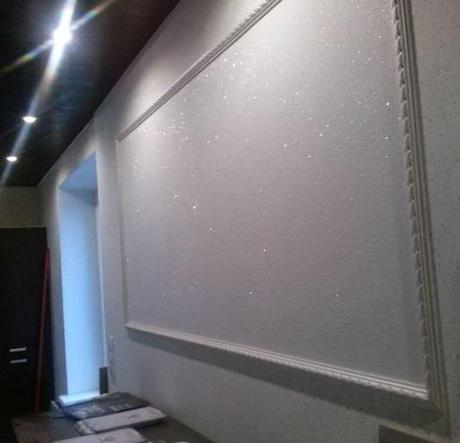 TO CHECK OUT MEODED PAINT AND PLASTER CLICK HERE