Hi everyone, hope you're having a wonderful week. I've received a couple of awards lately and have finally gotten round to posting about them. Thanks to the two lovelies that gave me these awards!
The first award is the

Top 10 Award

from the lovely

Maria

at

The Product Junkie Confessional

.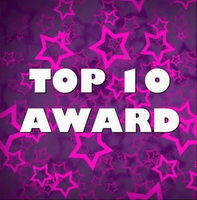 This award requires you to list your Top 10 Cosmetics. So here goes...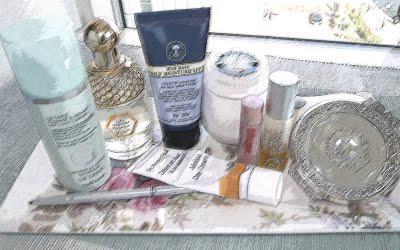 My current top 10 products in to particular order:


1. Clarisonic Mia

I bought this a couple of months ago and have been waiting to have used it long-term before writing a review. As I have sensitive skin, and don't believe in over-exfoliating, I use this twice a week. It's made a difference to my skin, my pores are now invisible and my skin feels clean and un-clogged!


2. Liz Earle Superskin Concentrate

This is a lovely oil which I use instead of a moisturiser at night. It smells heavenly and gives my skin a healthy glow. This is the only oil that doesn't make me break out! I love how moisturising it is on my skin.


3. Dr. Hauschka Melissa Day Cream

I'm a big fan of natural skincare, but sometimes natural ingredients don't agree with my skin. This cream however, is specially formulated for those with combination and sensitive skin. I love it as it moisturises and soothes at the same time.


4. Liz Earle Cleanse and Polish Hot Cloth Cleanser

I know that this is a hit and miss product with people, but I personally love it. I thoroughly cleanses my skin without irritating it. I'm currently on my4th bottle.


5. Neal's Yard SPF Cream

I've just discovered this, and really love it so far. It has a unique consistency - a thick cream with a powdery texture. It gives my skin a semi-matte glow, and never feels greasy.


6. Jill Stuart Blush Blossom

The shade Little Anemone is an adorable peachy-pink. It has a gorgeous packaging and smells of flowers.


7. Shiseido Integrate Eyebrow Pencil

From the lovely Nicola @ bangbangsheshoots. It's the best brow pencil I've tried and matches my brow color perfectly!


8. Blistex Tint and Shine Lipbalm

The more I'm into natural looking makeup, the more I'm loving tinted lip balms. This is my favourite, as it gives a great nude-rose shade and is not overly glossy. Despite having the word 'shine' in its name, this has a semi-matte finish.


9. Guerlain Aqua Allegoria Pampelune

A sophisticated grapefruit fragrance. Smells absolutely delicious and has been my favorite scent for years.
Oops, I realised my pic above only have 9 products on it.
Anyway, the next award is from sweet and adorable

Riya

at

Pinkstrawberrielove

.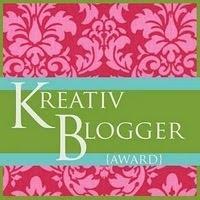 To accept this award, you have to list 7 things about yourself. I'm grasping at straws to thing of 7 interesting things you don't already know...
1. I'm starting to read more and more

style blogs

. There are some brilliant ones out there full of stunning images. My current faves are

"Style is an inspiration of past, present and future" by Vnikali

,

Pop Champagne

,

Oh My Vogue

and

The Glamourai

.
2. I love the

English countryside

. Especially the woodlands. Here are a few pictures taken from our recent hike near Alderly Edge.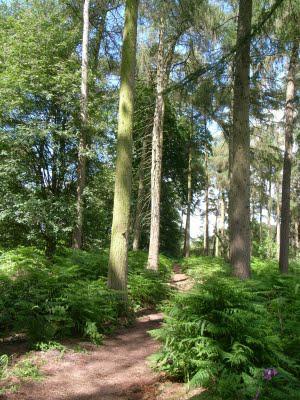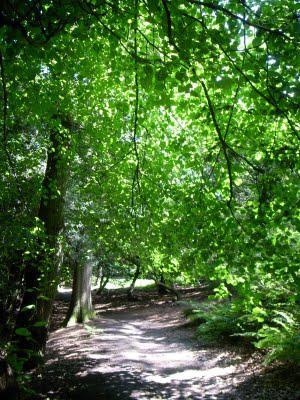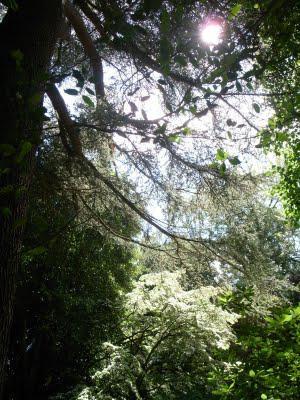 3. I also love their

stately homes

, especially those built during the Tudor Era. My husband and I are members of The National Trust and we visited

'Speke Hall'

near Liverpool last weekend.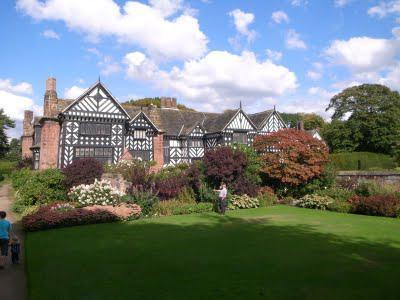 4. I'm an

insomniac

, and it's getting worse. I'll lie awake until 6am, desperately trying to fall asleep. I've now resorted to desperate measures. Bought 'Say Goodnight To Insomnia' written by someone who's developed a drug-free programme at Harvard Medical School. I'll tell you if it helps!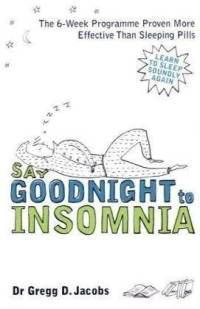 5. All my married friends are having adorable

cute babies

, and I'm starting to feel the pressure to have kids. I don't feel that I'm ready for them yet, and the naughty part of me worries that they'll be uncute. I was distinctly uncute as a baby. Pic of friend's baby. He's half Indian half English, has wavy brown hair, amazing long lashes and the biggest blue eyes.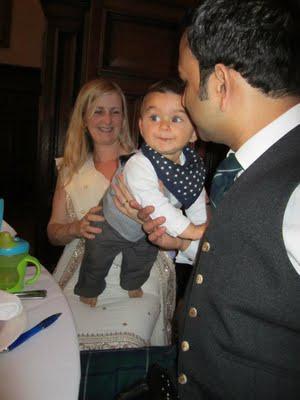 6. I

bruise like a peach

. Yes, anything from a tiny knock to my legs makes me bruise. Coupled with my clumsiness, in my younger days I used to be full of bruises. When I went swimming once a teacher actually had to pull me aside and ask if everything was alright at home. I had to work very hard to convince her that I was just clumsy and the only one who gave me those bruises were myself.
7. Speaking of bruises, I had an awful nightmare the other night. It was so bad I woke up, lept out of my bed, fell and badly grazed my knee - leaving a big bruise to add to my collection.
For these 2 awards I tag:
NicNicsugar sugarHevnSarah SAintthatprettyMi_MiChococurroCushyblushyM.A.C.nunu