British weddings are renowned for being exceptionally elegant and refined. A destination wedding in Great Britain will undoubtedly enable you to benefit from the majestic settings and age-old romanticism. After all, let's not forget that Great Britain is the land of Shakespeare and several other writers who evoked passion and romance in the heart of various people from all over the globe. Couples will be glad to learn that the wedding venues in England are available in different price ranges, hence enabling you to find something that fits both your budget and personal preferences.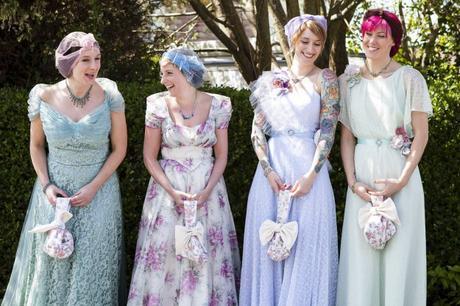 Source image
A British buffet
If you're planning a British wedding, the one thing to keep in mind is your buffet should be a reflection of the country. Indeed, it would be a shame to carefully plan a destination wedding in Britain and then distract your guests from the theme with food from all over the world. If you're having an afternoon wedding ceremony, why don't you go for a typical English tea-time spread with crumpets and cream, tea, cucumber sandwiches and an assortment of tea cakes and cookies? Don't hesitate to go for the traditional cake stand that can be found in just about any English tea shop. If you're planning on serving a lunch or dinner buffet, focus on the traditional English roast, Yorkshire pudding and other such delicacies.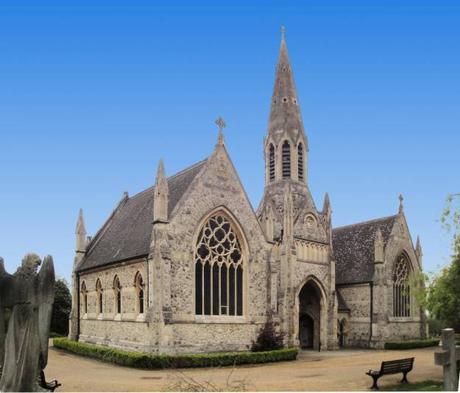 Source image
Venues
Great Britain is dotted with a plethora of venues that you can rent for your wedding. Chatworth House, for example, is one of the most luxurious wedding venues. With a majestic building and lush, green gardens, this is also the ancestral home to the Duke of Devonshire. While it is undoubtedly on the more expensive side, this particular venue will certainly provide a variety of memories to last for a lifetime.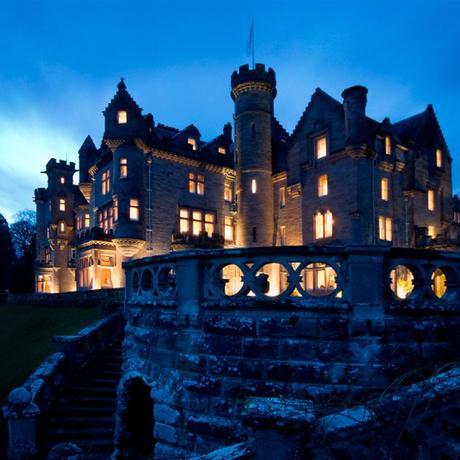 If you want to enjoy a fairytale-like atmosphere, you really can't go wrong with Chiddingstone Castle. Located in Kent, this particular castle was built in the Tudor era and oozes charm and elegance. Couples who want to get married in a chapel will be glad to learn that England does provide a variety of venues with on-site chapels. A few notable examples include Stanbrook Abbey, St Audries Park, Latimer Place and Kent Life.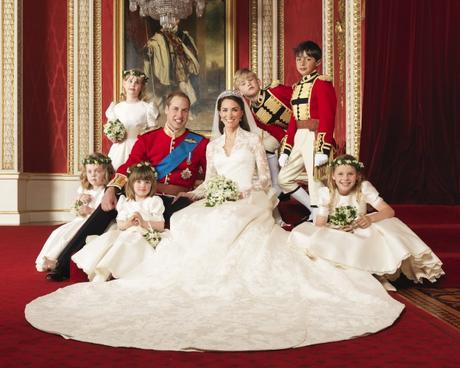 The Royal Wedding at Buckingham Palace on 29th April 2011: The Bride and Groom, TRH The Duke and Duchess of Cambridge in the center with attendants, (clockwise from bottom right) The Hon. Margarita Armstrong-Jones, Miss Eliza Lopes, Miss Grace van Cutsem, Lady Louise Windsor, Master Tom Pettifer, Master William Lowther-Pinkerton,
Taken in the Throne Room.
Picture Credit: Photograph by Hugo Burnand
Source image
Colors and Attires
Don't hesitate to dress up the reception table in the typical colors of the union flag. Alternatively, you can also get your bridesmaids to don classical English dress from the Victorian era. If the weather is too hot for full, multi-layered dresses, you can opt for long, flowery gowns that will bring a pronounced British charm to the day. For an extra-special twist, you can also add some traditionally British ornaments all over the place, like a miniature replica of the Big Ben. In fact, if you're having an indoors reception, why not hang up portraits of popular places in England to add some extra charm to the reception? Don't neglect your choice of music as well: hire a British band or ensure that your playlist comes with some of the best British hit songs.