Baths are often labeled as a Winter thing where you can soak away and get warm. But I only realised this Summer (only took me twenty odd years) that they are also amazing in Summer when needing to cool down and relax.
I find the hot weather makes everyone cranky and my nerves get really tested, leaving me super tired and stressed at the end of the day. Then when it comes to going to sleep I am too on and too hot not matter how high the aircon is on.
So I went on the hunt for products to pop in your bath that had that kind of Summer smell to them but also help you to relax. I know in Winter I pop Summer smelling products in to remind me of Summer, which is probably quite strange.
The first place you will find some lovely bath and after bath products is The Body Shop.  Here are some you should certainly try:
The Body Shop Honeymania Bubble Bath Melt 300mL
$24.95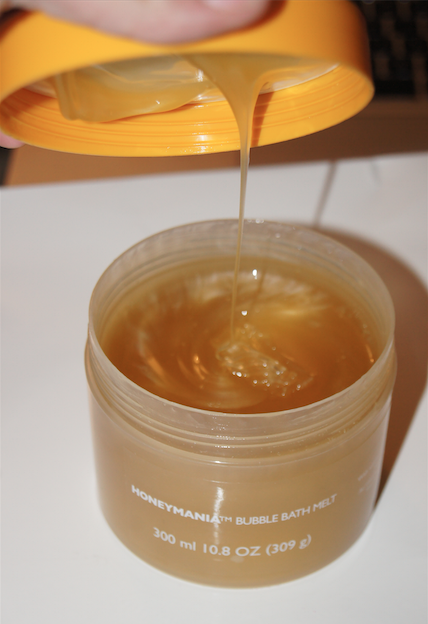 Unlike other bubble bath type products this comes in a tub and is thicker then the alot of the other bath products from The Body Shop. You only need a tiny bit to make a load of bubbles- I would say a tablespoon for a deep bath In the tub, the bubbles it makes are creamy and leave your skin feeling hydrated and soft.  The product looks like a sparkly version of honey and smells like a rich floral honey scent.
http://www.thebodyshop.com.au/Product.aspx?Id=1458
Another great product for the bath from The Body Shop is 
The Body Shop
'
s Bath Pillow
$12.95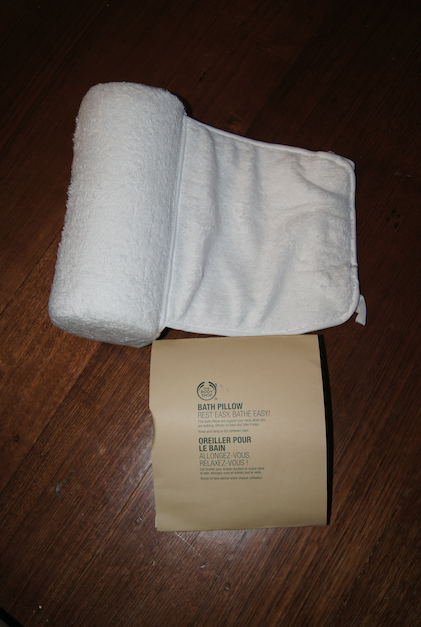 I have never known bath comfort until I tried out this cushion. Made out of a soft towel material, with two suction cups at the back allowing you to stick it to the tub without it slipping and for easy packing up. There are also two little loops at the top, which I am not sure what they are for. The neck support it nice and soft and molds to your neck/head
…
Amazing
 I am the type that has their bath wayyyyy to hot and feels their face burning up and getting sweaty, and generally when this happens I like to add some cool water and lay back and relax. I often rest my head on the side of the bath where you put the bubbles, but end up with a sore neck- once I even bruised my cheek from laying there to long. So the cushion allows me to lay back without my neck or face getting sore. I will warn you though
…
. You
'
re likely to fall asleep it is just that comfy haha.
http://www.thebodyshop.com.au/Product.aspx?Id=75
Burt
'
s Bees Mango and Orange Sugar Scrub 8oz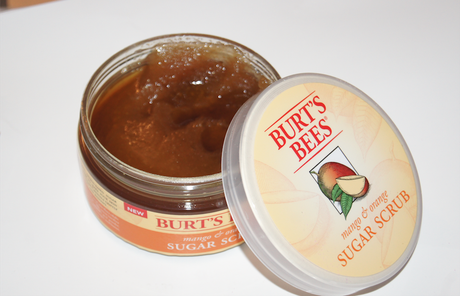 http://www.burtsbees.com.au
So this is not exactly a product you pop in the bath but is definitely something you can use in either the bath or the shower. I find with scrubs it works best if you use them after soaking in the bath for a little while as your skin dampens and the dry skin is easy to remove.  Before using this product I had only ever used these scents by themselves not in a combination together. But I will say these two scents work perfectly together and is really a Summery scent.  Sugar scrubs are great to use on shaved or waxed legs before tanning, as the sugar is less likely to irritate your skin then the salt.
But if you like a salt product, like I do for all of my body except my legs then I have come across the perfect line of Salt Scrubs.
My two favorite Babe Scrub
'
s
are the:
Babe Scrub Pink Salt- $21.95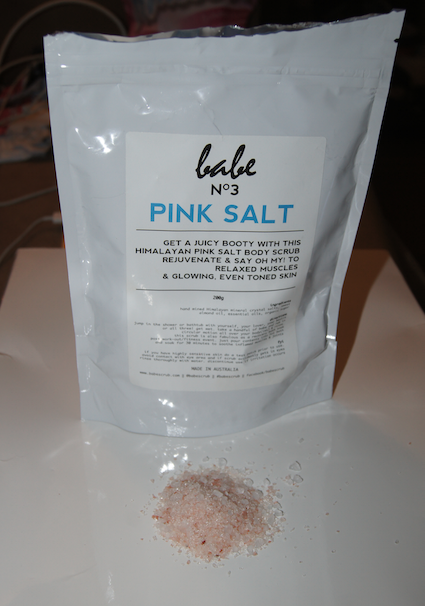 Made from Himalayan Pink Salt this scrub is just beautiful to look at let alone use. You just use the Babe Scrub
'
s on wet skin and gently rub into the skin, making sure you don
'
t scrub to hard or else your skin WILL become sensitive and could even show signs of scratches.
I love that the Babe Scrubs not only contain salts but also have a great combination of nourishing oils including Vitamin E, meaning my skin is left silk smooth and hydrated afterwards.
And the Babe Scrub Coffee- $21.95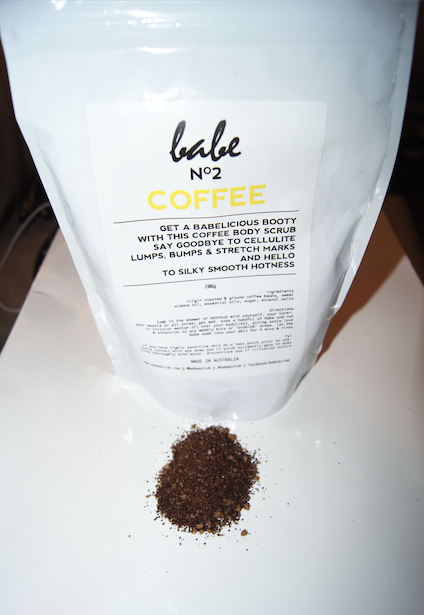 This is actually a salt and sugar combo, which I think is perfect. For me it works the same way as a coffee and is a complete morning wake me up.

The ingredients in the Babe Scrub coffee scrub are also known for helping reduce the appearance of cellulite and stretch marks, lumps and bumps, acne and scars.  Their premium coffee scrub is made from un-used, 100% virgin ground coffee which means the active ingredients have not been stripped out of our scrub giving better results. I love that if you look close enough you can see all the contents that have been put into this scrub. As soon as you open the packed you get the scent of the amazing ground coffee.
www.babescrub.com
A few other amazing products for that Summer baths are from Glamourflage: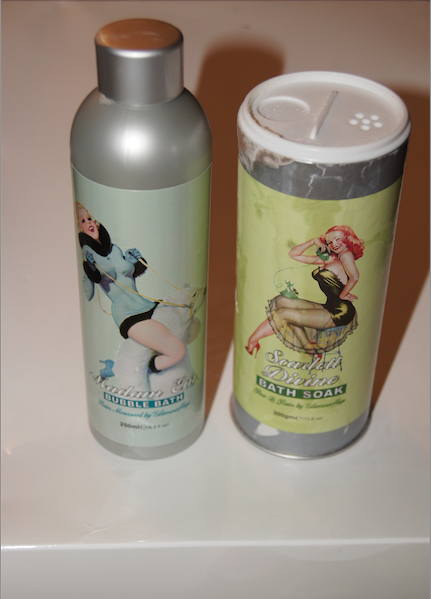 http://www.glamourflage.com.au
Glamourflage Scarlette Divine Bath Soak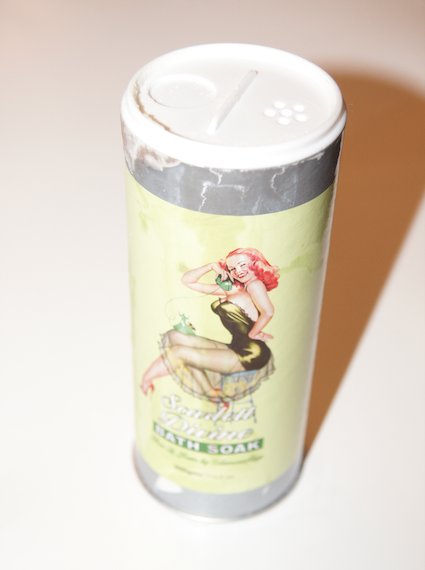 This smells just like my favorite perfume so I have a soft spot for it. I like the fact I feel like I am cooking when using this product as it looks like the salt shakers you use when cooking in the kitchen. Except this stuff smells a hundred times better then the kitchen stuff- just not tasting as good. When using a lot in the bath you can feel a silky soapy type of feeling in the bath, and then when you jump out your skin if soft.
Another great one from Glamourflage is:
Madam Em Bubble Bath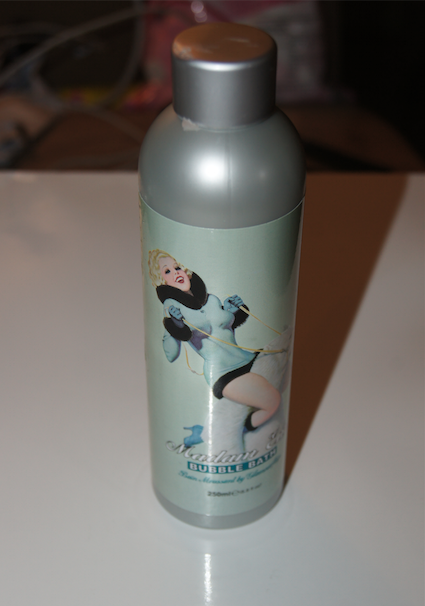 Something for those who like a liquid in their bath rather then a salt type product. A little bit of this will produce a mass of bubbles leaving you soaking in a bathtub of cloud like bubbles. The smell for me is also a very Summer floral kind of sent and one I think everyone would like. Unlike the bath soak, the smell is not very strong and once in the bath you can barely smell it at all. I have had a patch of very sensitive skin lately and I am happy to report this don
'
t not affect it or harm it what so ever.
LUSH bath ballistics
http://www.lush.com.au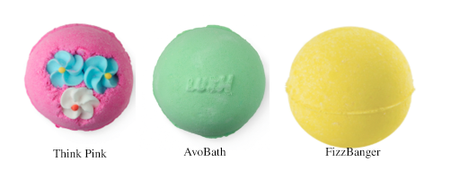 The think pink bath ballistic, avo bath and fizzbanger bath ballistic would be my favourites for the Summer time. Their smells fit in perfectly with the season.  But Lush
'
s range is forever growing and changing and my favourites are continually changing as well. I have tried to pick those that aren
'
t limited stock and can be found both online and in store easily.
Lastly I have a product that is perfect for the shower, the bath, for hands, for body for bubbles, for older, for younger, for normal and even sensitive skin. It is an all round product. 
billie goat soap hand and body soap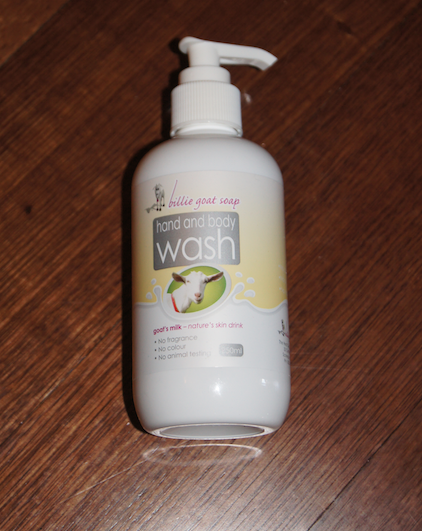 This is a product that has no added fragrance, and no real fragrance at all. When I put my nose in the bottle I seriously cannot smell a thing. I do know though when I use this product on the kids or even myself, it gently cleanses the dirt away while being super gentle on my skin. Perfect for the entire family no matter their skin type.
Hopefully this little guide will help you with your Summer Relaxtion bath
'
s
…
Because if you are like me and don
'
t have a pool in the backyard and don
'
t like going to the local pools as they are chlorine ridden then I am sure these products will come in handy for you.
What are your favorite Summer Bath products?