The 1950's were all about fun, dancing and being different. So, it should really come as no surprise that more and more couples are trying to incorporate a 50's theme on their special day. If you're one of them, the good news is that it's a much easier task than you think. Indeed, the 50's is actually one of the easiest themes to pull off. Grace Kelly to Shirley Temple or even Robert Kennedy were lucky enough to have tied the knot back in the real 50's, hence setting the stage for the millions of couples to follow.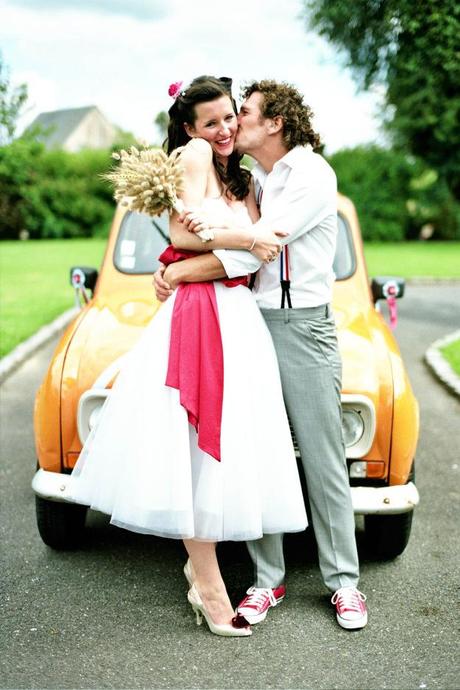 A 50's bride, for example, doesn't have to be conventional and stick to a particular tradition. Don't forget that the 50's was all about embracing your wilder side and taking risks that others never dared to take so if you want to get married in that white miniskirt, then by all means, go ahead! In fact, very few wedding dresses were floor-length back in the 50's.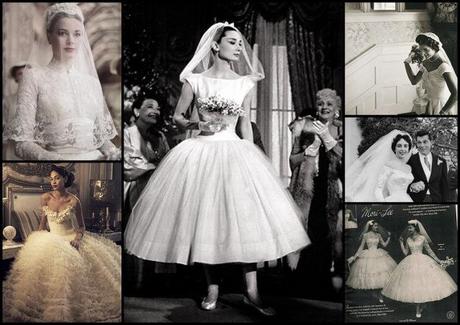 Quite on the opposite, 50's wedding dresses were all about flared tea length or even knee-length cuts. If you do want to go for long dresses, though, avoid contemporary figure-hugging mermaid-style dresses in favour of straight gowns that will emphasize an hourglass shape. Stick to vintage fabrics like lace or satin for a more pronounced 50's look.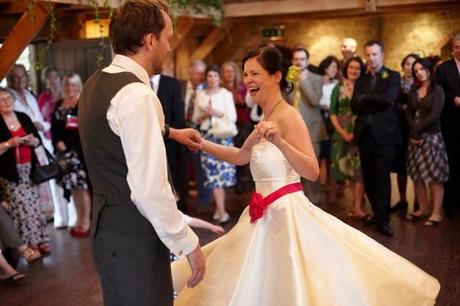 50's style colors were just as daring and adventurous as the dress: forget about whites, ecru and pastels. Instead, be bold and embrace darker hues like red, magenta, blue, lime green or vivid pink. Don't fuss over coordinating colors as well because this era was quite artistic in the sense that it never hesitated to mix and matched various hues to create a beautifully contrasting effect. The one thing that you shouldn't leave out, however, is the polka dot.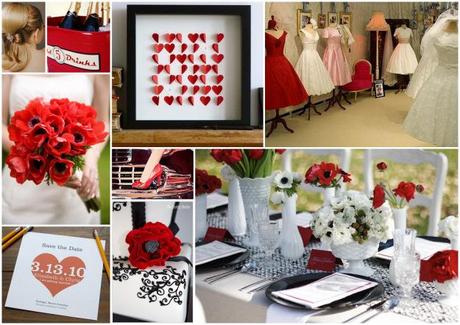 The symbol of the 50's by excellence, polka dots will instantly bring your theme to the forefront, even if you don't indulge in any vintage outfits or decorations. Brides who are not bold enough to don a polka dot wedding gown might even go for a colourful polka dot cake. Again, be sure to pay particular attention to the colors and don't even think about going for washed out white or yellow cakes. Bright pink with white and turquoise polka dots are the types of combinations that you should focus upon. Of course, you can always ask your bridesmaids or flower girl to slip into flared polka dot dresses for a more pronounced effect.