Hey everyone!
There is a lot you can do with your eyes using one of my favorites eye liner from Maybelline India - Hypersharp Liner, that has a ultra thin tip liner to wear your liner thin and sharp.
I have created 8 ways of dressing up your eyes ~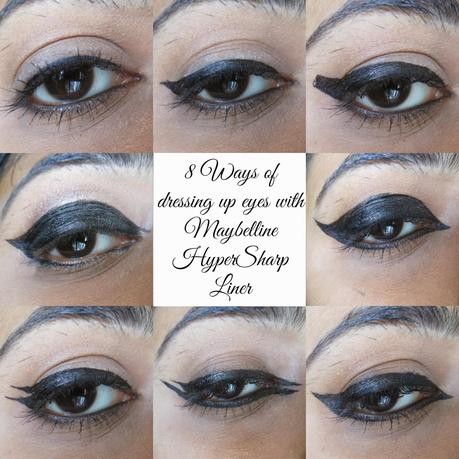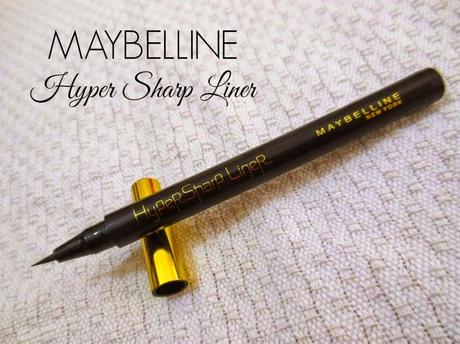 Simple Liner Look 1
Perfect for girls who like keeping their makeup minimal or for the college/office going girls. The ultra thin tip of Maybelline Hyper Sharp Liner allows one to draw very fine, thin line with complete ease. Simply draw a line very close to your lash line - this would add definition and volume to your lashes. 
Winged Liner Look 2
A very classic Simple Winged Liner is my all time favorite, when I'm in a hurry. Using the Maybelline Hyper Sharp Liner, you can create the sharp wing very easily. Simply line your eyes going thin to thicker starting from inner to outer corner of eyes and create a wing towards the end of the eyebrow.
Double Winged Liner Look 3
Double Winged Liner is now the all time trendy and modern look every girl wishes to wear. I am yet trying to create perfect wings for these, but Maybelline Hyper Sharp Liner helped me a lot. After creating a single wing (as in Look 2), extend another wing from top of it to create sharp, thin double wings.
Double sided-dual Winged Liner Look 4
Double sided winged liner is not very easy create but with Maybelline Hyper Sharp Liner on your hands - you can! Just draw a thick line on your waterline and extend it towards both inner and outer corners, then draw a thick, bold very close to the upper lash line and extend parallel to both inner and outer corners. Remember to draw lines sharp.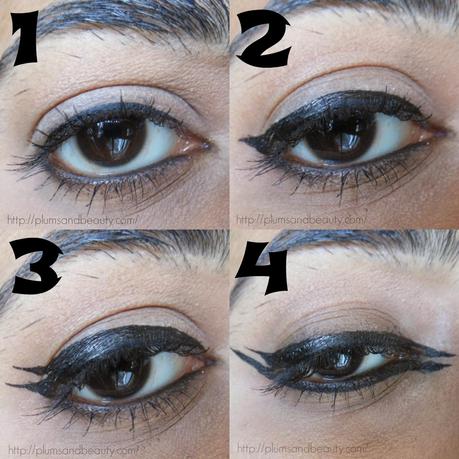 Dual sided Winged Liner Look 5The latest trend on the fashion block - dual sided winged liner. This look is absolutely trendy and makes the overall look very glamorous. Start my making a very thin line, close to your upper lash line by using Maybelline Hyper Sharp liner and further make a slant angle on the outer and inner corner of the eyes and join it with the first line and fill in. 
Drama Liner Look 6
This look is ideal for the red carpet events and the rest of the face makeup should be minimal, keeping the concentration of the show on the eyes. Simply draw a bold line along the crease using the Maybelline Hyper Sharp Liner, and make a sharp wing on the outer edge. Fill the space between the crease and lash line and you are good to go!
Egyptian Liner Look 7

The bold wing complements the look completely. This look also features liner along the lower lash line and a fine tip in the inner corners as well. also remember to line your waterline with black kohl for an intense look.



Square, Graphic Tip Liner Look 8
This is one of the runway favorite trend being edgy and chic. Draw the outline of the liner first to get the square tip and then fill it in. If any mistake, wipe using a q-tip. Draw a thin line close to the lash line too or use a jet black kohl.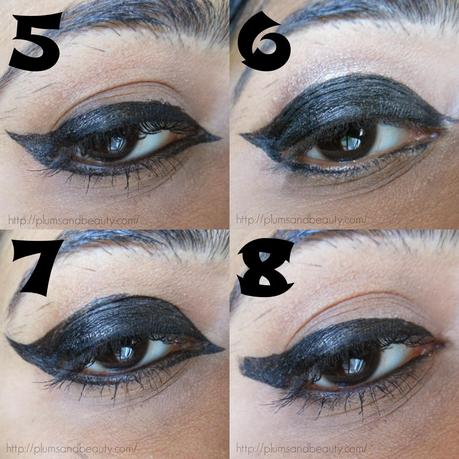 Which is your
favorite look
out of these 8? I love doing the
Winged
and
Double sided-dual Winged liner
look on daily basis. For much
drama
, I love donning
Egyptian liner
, it looks quite dramatic and you can keep the rest of the face minimal with just some peach or natural flush of color on the cheeks and rosy pink lips. Read my review of the
Maybelline Hyper Sharp Liner HERE