Palawan is quickly becoming one of the top tourist destinations for nature lovers. This lovely island is situated between the South China Sea and the Sulu Sea and is officially the westernmost province in the Philippines. You'll find everything you'd expect in a tropical paradise here: white sand beaches, brilliant blue seas, exotic marine life, luscious palm trees, and so much more. If you're planning a trip to Palawan, then you must read this brief list. Below, we'll go over six of best things to do in Palawan.
Puerto Princesa: Where To Stay And What To Do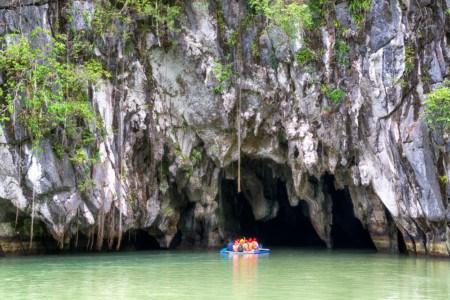 Puerto Princesa is Palawan's provincial capital and the westernmost city in the Philippines. The top tourist draw here is a raft ride down the Underground River. Officially called the Puerto Princesa Subterranean River National Park, the Underground River stretches an incredible five miles underneath awe-inspiring caves. You can find plenty of boat rentals on Sabang Beach to take you to this well-known tourist attraction. A few other interesting things to do here include firefly watching tours, zip lining off the 75-foot Ugong Rock, and holding a crocodile in the Crocodile Farm and Nature Park.
Since Puerto Princesa is fully industrialized, there are tons of comfy hotels to choose from here. Some of the top reviewed high-end hotels include the Sheridan Beach Resort and Spa and the Princesa Garden Island Resort & Spa. For those out there looking for a great budget hotel in Palawan, take a look at Empire Suites Hotel, The Lotus Garden, and Ipil Suites Puerto Princesa.
Eat Like A Local: Foods In Palawan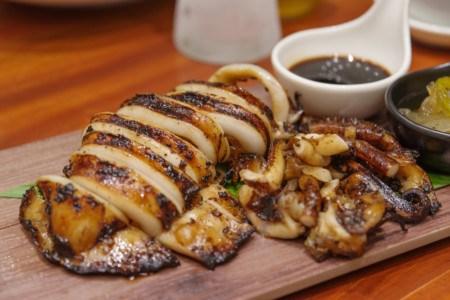 One major reason Filipinos love vacationing in Palawan is the wide range of high-quality restaurants (especially seafood) throughout the island. A few Filipino seafood staples include clam soup, grilled crabs with shrimp, and Filipino shrimp soup (aka sinigang na hipon) Other Filipino dishes you must try while here are goat meat tomato stew (kaldereta), purple yam (ube), and pumpkin with green beans and coconut milk (ginataang kalabasa at sitaw).
Most of the island's best restaurants are in Puerto Princesa. The highest-reviewed restaurants include Kinabuch Bar and Grill, Captain Ribs, and the insanely popular Kalui Restaurant. Thanks to a large influx of Vietnamese immigrants, Puerto Princesa also has tons of Vietnamese noodle shops.
Venture Out To Tubbataha Reefs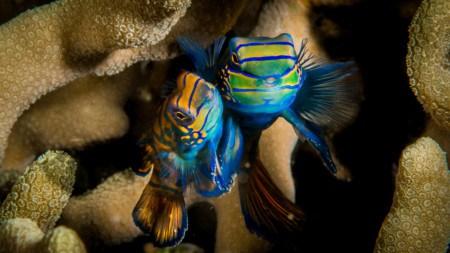 Many international divers agree that some of the world's best coral reefs are in the Tubbataha Reef National Park. Located in the Sulu Sea just south of Puerto Princesa, Tubbataha Reef is home to well over 1,000 species and is listed as a UNESCO World Heritage Site. Along with the colorful corals, you'll most likely see a few dolphins, turtles, whale sharks, and huge jellyfish on your scuba diving adventure. While the marine life is the main reason people come here, bird lovers will find a great deal to enjoy at Tubbataha Reef. Tubbataha Reef's islets serve as a sanctuary for a wide variety of rare seabirds. Once you get here, you'll instantly see why so many people call Tubbataha Reef one of the "Seven Natural Wonders of the World."
See WWII Planes In Coron Bay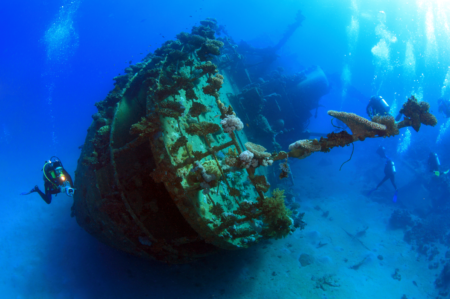 History buffs can't pass up a trip to Coron Bay in northern Palawan. This incredible area is considered the premier diving destination for people interested in wrecks from World War II. Dozens of Japanese planes from the 1940s are still submerged deep underneath these clear waters. Although covered with corals today, you can easily make out these mighty planes through your scuba goggles. As with many other places in Palawan, there are also plenty of impressive rock formations to check out here. Even if you aren't that into history, it's pretty impressive to see these planes up close on a scuba diving exploration.
Explore The Limestone Cliffs Of El Nido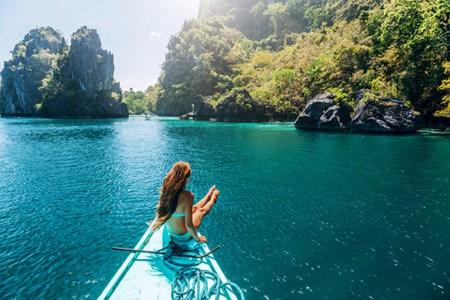 Colloquially known as the "Philippines' Last Frontier," El Nido is the most visited city in Palawan besides Porto Princesa. Located at the northern tip of Palawan, El Nido was just a humble fishing village before the recent tourism boom. Today, El Nido is home to the Philippines' largest nature preserve and some of the most stunning limestone cliffs on earth. El Nido is heaven on earth for nature enthusiasts. Rainforests, coves, coral reefs, lagoons, waterfalls…you name it, El Nido's got it. Be sure to rent a kayak and explore the dozens of islets around El Nido for at least one day. While El Nido has gotten a bit touristy in recent years, it remains one of the greatest natural reserves on the planet.
Visit Palawan During A Festival
It's always a great idea to plan your trip to Palawan around a festival. One of the most popular festivals here is called the Puerto Princesa City Foundation Day on March 14th. As the name suggests, this festival commemorates the founding of Puerto Princesa with outdoor games, parades, and even a beauty pageant. This festival conveniently coincides with the Palawan Cherry Festival, which celebrates the blossoming of Palawan's cherry blossom trees. The best time to see Palawan's cherry blossoms is between February and March.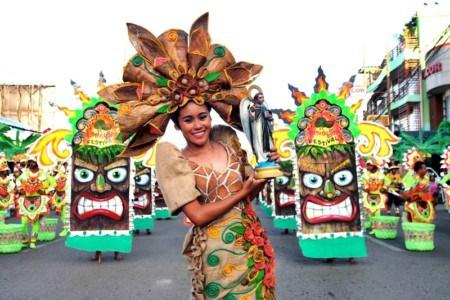 For people visiting in December, try to catch the Puerto Princesa Tree Lighting Ceremony on the first of the month. Before lighting the humungous Christmas tree, the city puts on an incredible pyrotechnic musical display. There's also a colorful carnival set up in the capital city to entertain locals before and after the tree-lighting ceremony.
Final Thoughts On Palawan's Weather And Top Tourist Season
Many first-time travelers wonder what's the best time of year to visit Palawan. Well, Palawan only has two main seasons: wet (June – October) and dry (November – May). Usually, temperatures range between 78 and 84 degrees Fahrenheit no matter what time of year you visit. Divers should know that the official Palawan diving season is between October and May. The waters around Palawan tend to be calmer during these months.