80 percent of international tourists to Indonesia only visit the island of Bali. That's pretty incredible when you consider Indonesia is composed of around 18,000 islands. So, what's so great about this tiny island of 4.25 million residents? Well, just a few things Bali is known for include incredible sculptures, a unique Hindu culture, gorgeous beaches, and a hip nightlife. Of course, it doesn't hurt that Bali is still one of the most affordable world-class travel destinations on the planet. If you're thinking about visiting this tourist-friendly island sometime in the future, then this is the article for you. Below, we'll explore six of the greatest attractions "The Island of the Gods" has to offer first-time tourists.
Appreciate Bali's Ancient Heritage At Gunung Kawi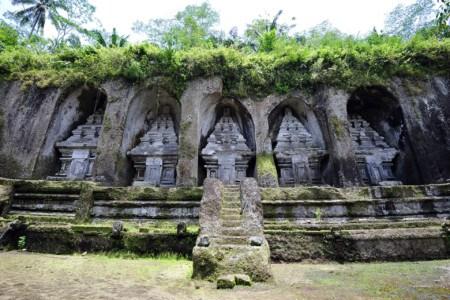 Anyone interested the artistic heritage of Bali must plan a trip to the central town of Ubud. Considered the un-official creative center of Bali, Ubud continues to attract some of the island's finest sculptors and visual artists. Believe it or not, Western artists like Noël Coward, Charlie Chaplin, and Arie Smit stayed in Ubud during their respective lifetimes. One of the top tourist attractions in northern Ubud is the ancient temple complex called Gunung Kawi. Most historians believe this amazing hillside structure was built in the 11 century to house the remains of King Anak Wungsu and his concubines. You'll be amazed not only by the intricate detail on the statues that surround you, but also the natural beauty of the surrounding forest and rice terrace. Just be aware, it's a steep 300-step walk down to Gunung Kawi.
Feel The Power Of Bali's Mighty Waterfalls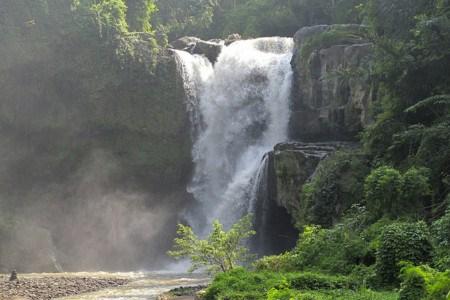 Photo by | flickr : Amelia Isa (CC BY-ND 2.0)
The most popular waterfall in Bali is called Tegenungan. Also located near Ubud, this massive waterfall measures an astonishing 50 feet. After you pay your $1 ticket fee to see this fall, you can take a dip in the nearby plunge pool or order a drink at one of the nearby cafés. People who want to see this waterfall at its most powerful must visit during the wet season, which is between October and April. While some visitors bemoan the over-commercialization around Tegenungan, that doesn't stop hordes of tourists from visiting this incredibly beautiful waterfall every year.
A Nightlife Lover's Paradise: Kuta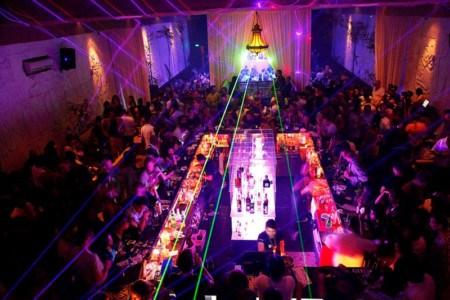 Photo by : indonesia.tripcanvas.co
The best nightlife in Bali is in the city of Kuta. Located on the southern tip of Bali, this city is the most westernized on the entire island. You'll have no problem finding tons of foreigners here living it up in the city's notoriously noisy nightclubs. During the day, you can take a surfing lesson, pay respects at the Bali Bomb Memorial, or even book a local yoga class. You won't have any difficulties finding the comforts and conveniences the Western world while you're here. Heck, there's even a Hard Rock Hotel in Kuta! So, while it's not "authentic Bali," this city is a real hit with party animals and beach lovers from the four corners of the globe.
"A journey is best measured in friends, rather than miles." – Tim Cahill
Take Part In One Of Bali's Colorful Festival
Bali's Hindu heritage sets it apart from the rest of Islamic Indonesia. Religion is a part of daily life for the Balinese, and you'll see offerings to the gods (called canang sari) all over the island. One way Balinese people show their devotion to the gods is by celebrating festivals throughout the year. Bali's most important religious festival is the ten-day Galungan Festival. It's believed that the Balinese gods descend upon earth during this auspicious time. During these ten days, you'll hear plenty of chanting around Bali's temples and see tons of people decked out in vibrant clothes. Since all of Bali's festivals follow the local calendar, this event falls at different times on the Gregorian calendar each year.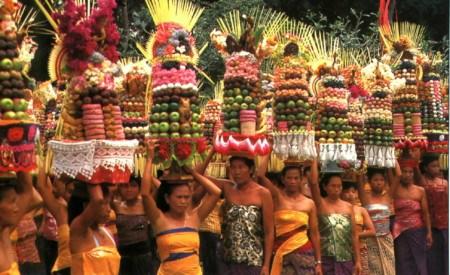 There are many other important festivals in Bali throughout the year, including Nyepi, the Bali Arts Festival, and Saraswati. Be sure to check if any of these festivals are going on during your stay in Bali.
Marvel At Jimbaran's Gorgeous Sunset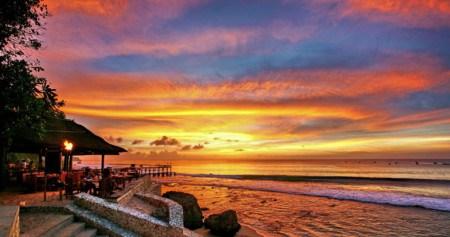 Photo by : smartplusstyle.com
Travel critics agree that the southern beach town of Jimbaran has one of the most beautiful sunsets in the world. Go ahead, do a Google search for "Jimbaran sunset" right now. You'll see what we mean. Many people come to Jimbaran just to enjoy some delicious fresh seafood, sip on some local beer, and savor the stunning sunset. Feel free to surf or stroll along Jimbaran's beach during the day. If you're feeling a bit tense (although that's almost impossible in Bali!), book an appointment at one of Jimbaran's numerous world-renowned spas. Although it can get a bit crowded, Jimbaran remains one of the greatest places to chill in Bali. By the way, Jimbaran is a super convenient 20-minute drive away from Ngurah Rai International Airport.
Watch The Dancing Dolphins In Lovina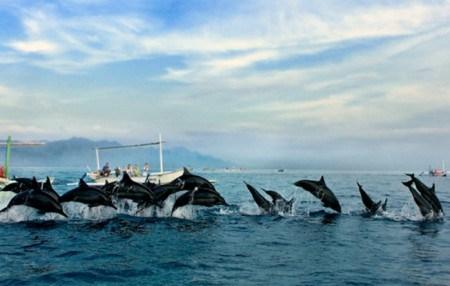 Photo by : triip.me
Who doesn't love dolphins? They're smart, cute, and graceful all at the same time. The best place in Bali to see these incredible mammals is in the northern town of Lovina. Tour groups take dolphin lovers out every single morning on special dolphin watching trips. You can even purchase a few fish to feed the numerous dolphins out in the seas. In addition to dolphin watching, Lovina has some of the best snorkeling and diving opportunities on the island. People looking for a daytrip from Lovina can check out the largest Buddhist monastery in Bali (Brahma Vihara Arama) or relax in a gorgeous hot springs, both of which are located on the outskirts of Lovina.
Final Note on Places to Stay in Bali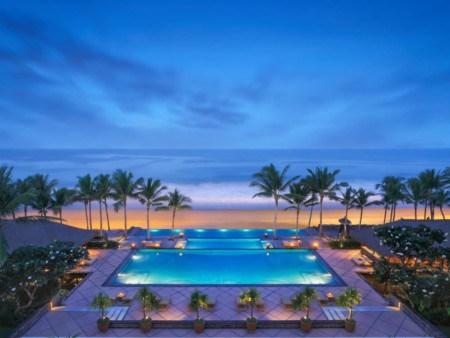 Bali has the widest range of hotels to choose from in all of Indonesia. Whether you want a cheap hostel (called losmen Balinese) or a super expensive villa, you can find it here. For cheaper accommodation, try your luck in Kuta. Kuta has a ton of losmen for as low as $5 per night. If you have money to splurge, check out expensive resorts in cities like Ubud, Jimbaran, and Nusa Dua. No matter where you plan on visiting, however, you won't have a hard time finding a perfect room for your budget in Bali. So, what are you waiting for? Now it's your turn to see why so many foreigners have fallen in love with beautiful Bali.