"One night in Bangkok and the world's your oyster."
Bangkok is one of the most electrifying and cosmopolitan cities in all of Asia. Located along the romantic Gulf of Thailand, Bangkok is home to around 8.2 million Thais and welcomes a staggering 20 million tourists every year. From Buddhist temples to boxing stadiums, Bangkok has a something to make everyone happy. In this article, we'll go over a few of the best places to visit in Bangkok.
Start Your Tour In The Old City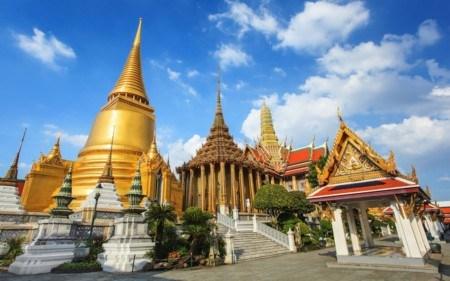 Most of Bangkok's top tourist draws are in a historic section of the city known as Rattanakosin. You'll find all Thailand's most impressive temples, palaces, and museums in Rattanakosin. If you can only visit one of Bangkok's many temples, make sure you choose Wat Phra Kaeo. This iconic temple is inside the equally stunning Grand Palace and it's considered as important to Thais as Notre Dame is to Parisians. The main attraction at Wat Phra Kaeo is a precious jade Buddha statue that measures 26 inches. This statue is so famous that some people just refer to Wat Phra Kaeo as the "Temple of the Emerald Buddha." Plan to spend at least half a day exploring Wat Phra Kaeo and the massive grounds at the Grand Palace.
Another popular temple in Rattanakosin is called Wat Pho. Wat Pho is renowned for its huge reclining Buddha statue, which measures an incredible 46 meters long. Some other great sites to add to your travel itinerary in Rattanakosin include the Golden Mount, the King Prajadhipok Museum, and the National Museum. As you walk around these impressive sites, you'll get a great sense of Thailand's long and glorious history.
Book A Specialized Tour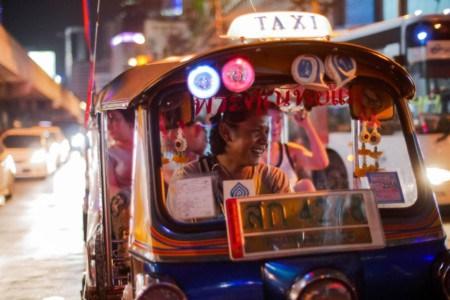 Photo by : xoprivate.com
Although Bangkok is a tourist-friendly city, it's almost impossible for first-time visitors to confidently navigate Bangkok's congested streets. One way travellers can ease into Bangkok is by booking a guided tour. There are literally hundreds of exceptional private and group tours to choose from nowadays. For example, there are dozens of TripAdvisor Bangkok Half-Day tours that take you to all of the city's major sites. You can also customize many tours to better suit your particular interests. A few of the most popular specialized tours include Bangkok Cooking Tours, Bangkok Bike Tours, and even Bangkok Group Tuk Tuk Adventures. Take a long look online at the amazing tour opportunities in this inspiring city.
Enjoy World-Class Shopping At Bangkok's Stunning Malls
Shop-a-holics will find many incredible malls to explore in the Thai capital. The most popular Bangkok shopping mall is MBK Shopping Center. This huge eight-floor mall measures 89,000 square meters and has well over 2,000 shops to check out. You'll easily spot MBK in Bangkok's Pathum Wan district.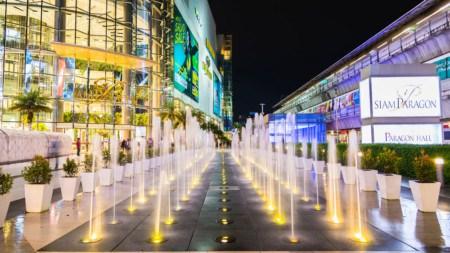 For a more high-end shopping experience, definitely check out the Siam Paragon near the Siam BTS Skytrain station. The Siam Paragon has 250 luxury stores, a movie theatre, a massive aquarium, and a delectable food court. A few brand name stores you can check out in Siam include Rolex, Chanel, and Louis Vuitton. Just a few other iconic malls in Bangkok include the open-air Asiatique The Riverfront, the towering Icon Siam Shopping Mall, and the hi-tech Fortune Town IT Mall Bangkok.
Bangkok Thailand Nightlife: "Sin City Asia"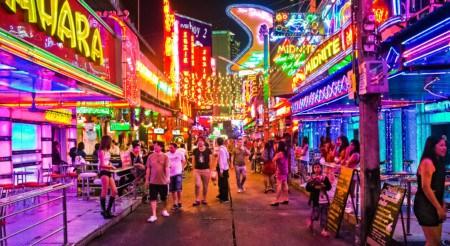 Bangkok is (in)famous throughout the world for its naughty nightlife. You'll find plenty of go-go bars with beautiful bikini-clad Thai women. Some of the highest reviewed go-go bars include Bada Bing A Go Go, Tilac Bar, and Billboard in Nana Plaza. Once the go-go bars close around 1:00 AM, head on over to the after-hours clubs for some late night debauchery. Just a few of the most popular after-hours clubs include Thermae, Ce La Vi, and Insanity. You can satiate all your darkest desires at any of these crazy clubs. And don't worry about your reputation back home…whatever happens in Bangkok stays in Bangkok.
Things To Do In Bangkok With Kids
While Bangkok undeniably has a naughty side, there are plenty of family-friendly things you can do in this city. One of the most interesting places just for kids is called Snow Town at Gateway Ekkamai. As the name suggests, Snow Town is an indoor play area with around 30 centimetres of artificial snow.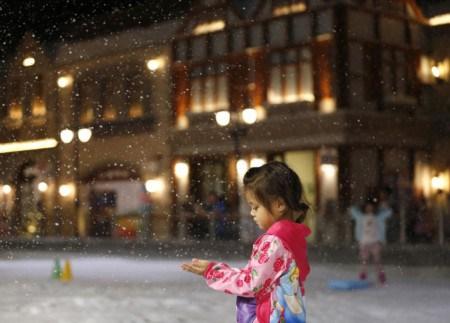 For kids who are more interested in animals, check out the Safari World zoo at 99 Panyaintra Road Samwatawantok, Klongsamwa. Safari World puts on many fabulous live shows, including a dolphin show, a cowboy stunt show, and seal show.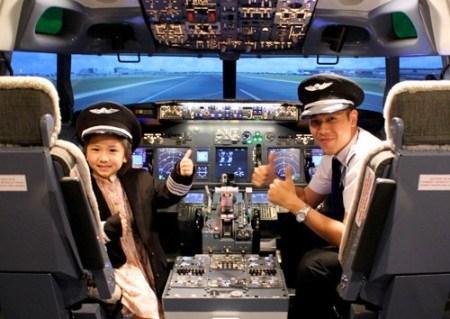 A few other interesting things kids can do in Bangkok include ice skating, hopping inside a flight simulator, and playing hi-tech laser tag. One thing's for sure, your child won't get bored on a Bangkok vacation!
Celebrate A Glorious Festival In Bangkok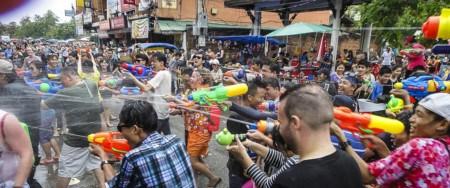 Believe it or not, Bangkok celebrates three New Years festivals each year. The first is on January 1st, the second is the Chinese New Year, and the third "Thai New Year" (aka Songkran) takes place in April. For travellers into fireworks, definitely, try to schedule your vacation for January 1st.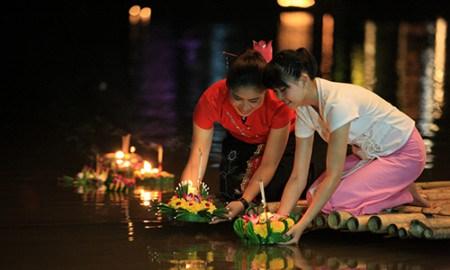 One of the most beautiful festivals in Bangkok is Loi Krathong (aka the Festival of Lights). On a full moon night, Thais send little lotus flower boats with candles and incense into the river. These little boats, called krathong, are supposed to carry away a person's bad luck. Definitely, send out one of your krathong if you're in Bangkok during this time of year. This moving celebration usually takes place in November.
We can't possibly list all the dozens of Bangkok festivals in this short article. Please check online to see what festivals are taking place in Bangkok when you're visiting.
Where To Stay In Bangkok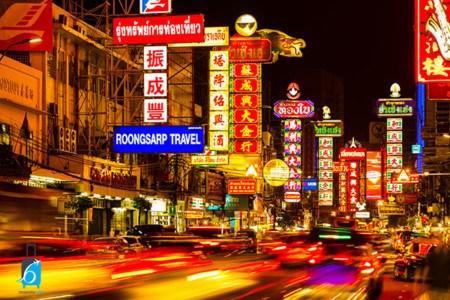 It's highly recommended that you reserve your Bangkok hotel room way ahead of time. Since this city has become such a tourist mecca, it's getting harder and harder for tourists to find high-quality hotel rooms. If you're looking to splurge, here are the names of the best hotels in Bangkok according to TripAdvisor reviewers: Sheraton Grande Sukhumvit, Royal Orchid Sheraton Hotel & Towers, and the Hotel Muse Bangkok Langsuan. For those who want to try out something different while staying in Bangkok, consider looking into a guest house Bangkok. A few guest houses that get tremendous ratings online include Tara Place, Dinsomon, and the Feung Nakorn Balcony Rooms & Café. Wherever you choose to stay, please check room availability before finalizing your flight into Suvarnabhumi Airport.