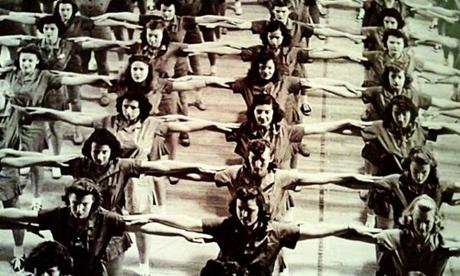 Photo: My friend's LIFE book
Today while researching I came across a fantastic series of mini posts under the collective title "52 Little Changes for Big Weight Loss" from iVillage.  At first I muttered "One or two are redundant, why not 50 instead of 52…" then Mom was quick to point out "There are 52 weeks in a year…".  Ahhh.  It all made perfect sense then.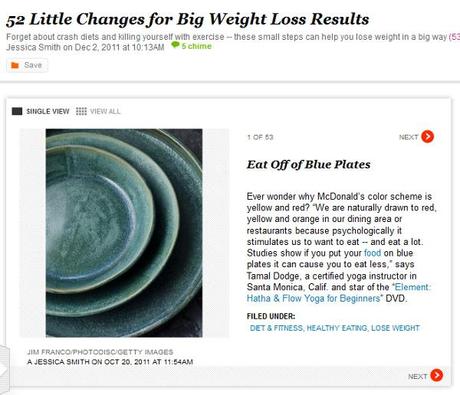 Begin with 1 little life change in the first week  and add one every week as you go.  It's full of clever truths and factoids that sum up to meet  my  "I-didn't-know-that" quota for the day.  It's really very insightful and I think all these little tips together combined with a moderate, weekly exercise routine will significantly impact someone with a weight loss goal, that someone isn't me though…I'm more about "tone, sculpt, and strengthen".  Like for instance, did it ever occur to you that eating off blue plates might psychologically curb your appetite and that McDonalds wave red & yellow which mentally increases appetite?  Did you know that eating away from the TV can dramatically reduce your food intake by up to 40%?  Or that chocolate milk (skim milk) is one of the best natural recovery drinks out there?  There's a wealth of health and weight loss knowledge in this online series of mini articles, 52 Little Changes for Big Weight Loss" from iVillage, just keep clicking next to go through all.  Awesome post, I'm glad it's out there.