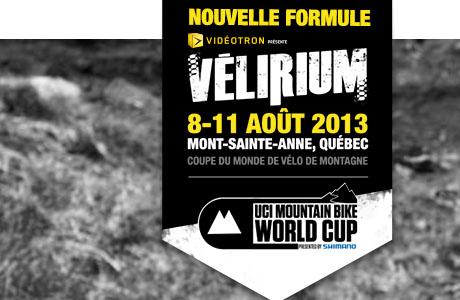 (google translate)Domain for Julien Absalon (BMC) who wins after covering more than half of the race alone in the lead. Unlucky Nino Schurter who puncture was in command with Julien during the 3rd lap.
The race started fast as usual with the usual Nino Schurter and Julien Absalon to impose an infernal pace in the race. Only Jaroslav Kulhavy (Specialized) at the beginning trying to keep up the pace but must soon give up, adding to the chase group consisting of a confirmed Ondrej Cink (Merida), Florian Vogel and Marco Fontana.
A little further behind other runners as Florian Vogel and Jose Hermida a comeback. Halfway through the race positions remain unchanged with Hermida which falls on the chase group. During the 3rd round Schurter would be, unable to get to the box but loses a lot of time and passes under the arrival along with the chase group with 1' delay by the talented French.
Julien Absalon continues to increase the advantage by winning with more than 1' of Jose Hermida, who distanced Schurter last lap after the Swiss had made a forcing selecting the whole group. Great race by Ralph Naef which sits in 4th position after a race in strong comeback. Closes the Top5, as always with a strong final lap, Daniel McConnell.
Results:
1. Julien Absalon - BMC RACING TEAM, 1h28'17"
2. Josè Hermida - MULTIVAN MERIDA, +1'04"
3. Nino Schurter - SWISSPOWER, +1'40"
4. Ralph Naef - BMC RACING TEAM, +1'49"
5. Daniel McConnel - TREK FACTORY, +1'59"
6. Fabian Giger - GIANT FACTORY, +2'13"
7. Stephane Tempiere - BH SUNTOUR, +2'22"
8. Marco Fontana - CANNONDALE FACTORY, +2'25"
9. Max Plaxton - CANNONDALE SHO AIR, +2'28"
10. Manuel Fumic - CANNONDALE FACTORY, +2'30"