As the journal community grow, I see an increase to the snail mailing community as well. However, there's a misconception that you need expensive stationery to start sending letters. Thus, I created this post to clear up the misconception and teach you how to penpal while being on a low budget.
This video is a collaboration video with Amira Kang. Over Amira's channel, she touches on 5 easy penpal ideas.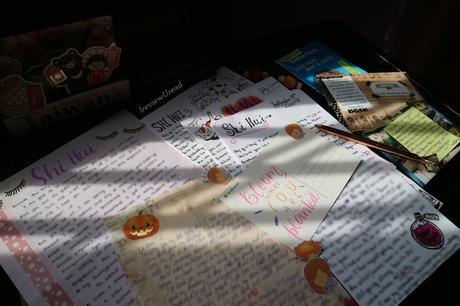 5 Ways to Penpal on a Budget
Contrary to popular beliefs, you don't need much stationeries to start pen paling. Those stationeries are the cherry on the top. Pen palling is about telling your story and bonding with another person. With that, here are five ways you can pen pal on a budget.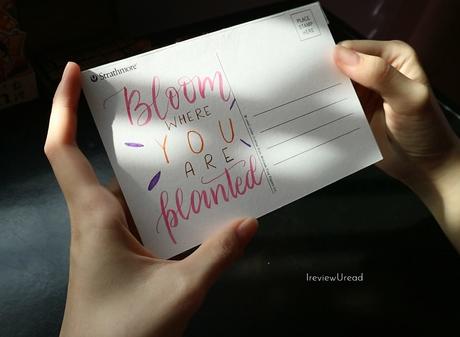 1. Calligraphy
You can start your letter with brush lettering. I use a Tombow brush pen for my regular calligraphy and a mildliner for the more colourful ones. I use the Pilot's Choose gel pen to add details to my calligraphy. I learned how to calligraph using Aly's Brushing lettering and Simple Floral guidebook. It comes with the Tom Bow brush pen and Pigma Micron 01. I'm not sure how much is the set for it was a gift from my friend. These days with so many resources out there, you can easily learn brush lettering online.
Aside from starting letters with calligraphy, you can also create cards and other decorative as well.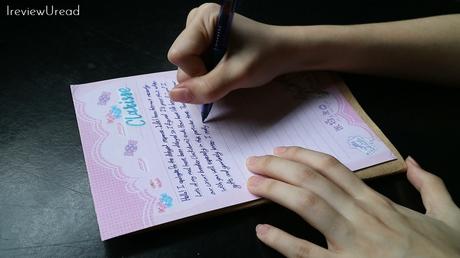 2. Story of your life
Going into the body of the letter. Many people often ask about what to write in your letters. From your daily life to your favourite song, you can write about anything. Write about your fondest memory. What happened in your school or work. Write about that time you had a horror date or that time your child did something so ridiculous that it is funny. Remember everyone have a story to tell, including yourself.
Here are some supporting questions for you to write about or even for you to ask your pen pals:
What makes you happy today? It doesn't have to be the big happiness, small happiness like finding a new song that you like counts too.
What's your favourite local cuisine? Describe the dish and why you like it.
What do you collect? I collect postcards so that I can fill my entire wall with it. That's my ultimate collection goal.
What's your favourite TV show? You can fan gir/ fan boy over it here.
What do you normally do at home? Let's be frank, I normally roll on my bed and watch youtube at home or I just lie on the sofa and watch whatever is on TV. Even though we may not do much at home, it's nice to share and hear from another party that they don't do much too.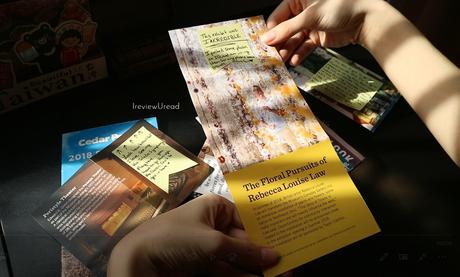 3. Pamphlets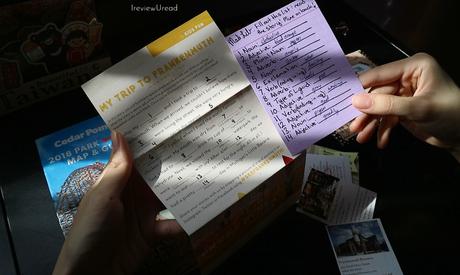 While telling my pen pals the stories of my life, I like to back it up with pamphlets. These pamphlets can be from the museums you went to or a take out menu from your favourite place. What may seemed like trash to you is a wonder to someone else for these ephemeras are unique to each location and country. You can add post it notes to these pamphlets so that your pen pal can understand your experiences when you go to these locations better. If you have too much ephermeras, you can create an envelope out of these pamphlets to contain them. Such a wonderful way to reuse and recycle.
Games to play - Mad Libs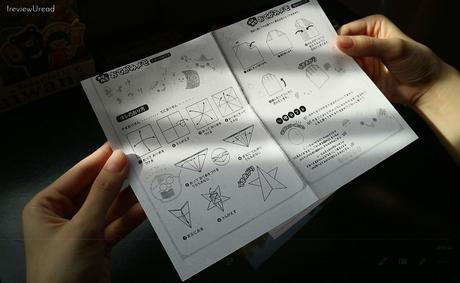 You can play games with your pen pals as well. Mad libs is where one person prompts the other person for a list of words. These list of words are used for you to fill in the blanks in the story. You're not supposed to read the story before filling in the blanks. That makes the game different and funny for all.
Origami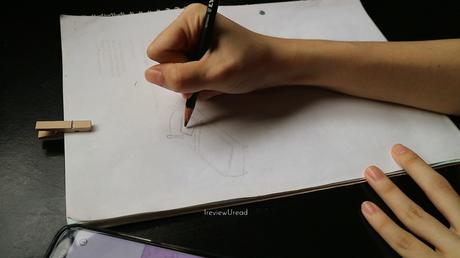 Sometimes origami can be too bulky for your letter and your postal services would want to charge you extra. In those times, just send the origami paper and the instructions to create the origami with the letter to prevent a bulky letter. After all, "Give a man a fish and you feed him for a day, teach a man to fish and you feed him for a lifetime."
4. Drawings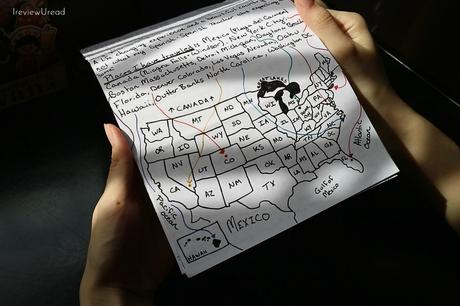 If you can't print it, draw it. Be it drawing of your favourite cartoon or a character you just made, all you need is a paper and a pencil to start drawing. If drawing is not your forte, you can start by tracing. Use your phone as a light box to trace the outline and you can fill in the details after that. The more your practice, the better you will be.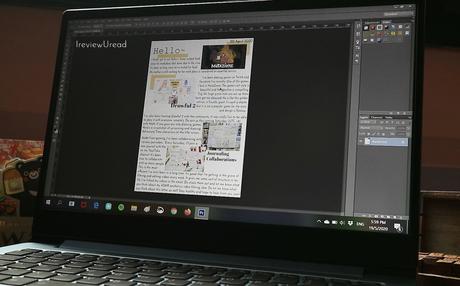 Aside from cartoon or made up characters, you can draw a map. Here, my penpal sent me a map on the places that she have traveled to. It help give life to the words on paper.
5. Digital Penpal | Email Pen Pal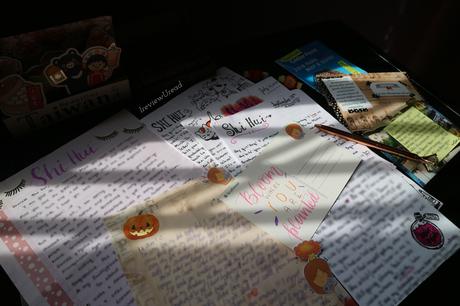 Lastly, if traditional pen palling is not for you, go digital. Electronic pen palling is great for the pocket plus the internet is your stationery. You can simply type your letter in the body of an email or be a little extra like me. I use photoshop to create my letters. There I add photos, fancy fonts and digital washi tape to brighten up my letter. Amira go into more details about digital penpaling here, so do check that out.
Common Pen pal/ penpal FAQs
I find pen pal from Facebook groups such as Snail Mail Pen Pals Ladies Only. This group was recommended to me by an acquaintance who found her penpal there. You can also find penpal in journal facebook groups or even on instagram if you follow the tag, #Lookingforpenpals. Most people who have journal themed accounts would be penpalling or are looking for penpals.
How do you deal with people who are just in it for the gifts?
As Amira and I both agreed, we would be more incline to go towards people who are looking for pen pals to give a short introduction of themselves instead of just dropping a message that says "Penpals?". It allows us to get to know more about you and trust you enough to want to be your penpal.
Recently, there's an increasing amount of people getting into penpalling for the wrong reasons. Be it to gain free stationery or to get a collection of letters from the other side of the world. Or just here for a short while because of a trend.
For me, I deal with this people by checking out their profiles and do a little FBI stalking before considering. Then, I would ask them to send me a first letter too while I am also working on their first letter. The first letter is always like a trail letter for me so I send the basic information about me with no stationery to test the waters. Once I get their first letter, I'll reciprocate appropriately. If they send me some stationery, I'll send them back the same amount of stationery in the next letter. So it differs for every penpal.
For Amira, she would take people who send her an introduction more seriously than those who don't. After some conversations, then they will proceed. You can hear more about this topic in our Instagram live Part 1. In part 2, we touched on Penpal essentials and show you some of our stationery.
Things you should not sent to your penpals.
Plants, Seeds, Dried Flowers - Countries limitations (example, Singapore)
Food Items - Expiry dates and certain countries limitations (example, Australia and New Zealand)
Items associated withe ending friendships or relationships - Knives (Switzerland, Germany, South America) ; Handerkerchiefs (Middle East) ; Handkerchiefs, Umbrellas, Scissors, Knives, Shoes (China)
Final things to note about penpalling.
However, don't jump to the conclusion so quickly for sometimes your mail can just be lost in transit so do contact your penpal first if you don't get a mail after a few months.
Sometimes tea can't pass the border of certain countries too soo be sure too ask your pen pals about the countries restrictions first.
Pen palling requires patience. Be it waiting for the mail or waiting for your penpal to reply. Do understand that sometimes life get in the way and your pen pals are not able to penpal anymore so do understand that. Pen palling is about creating a friendship and all the gifts are just a bonus. Be creative, have an open mind and treat others how you want to be treated.