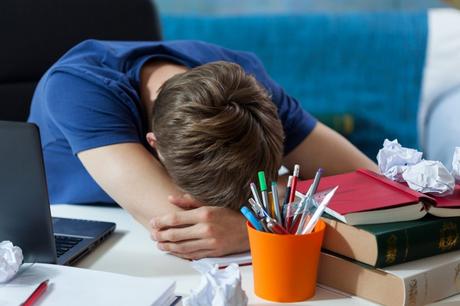 Is your teen sleep deprived?
With exams just around the corner, young people up and down the country are risking peak performance by losing out on vital sleep.
Whether it's due to pulling all-nighters for exam revision, or having too much screen time, sleep loss can have a huge impact on young people's health, behaviour, mood, concentration, memory and, ultimately, performance at school.
We look at the effects of not getting enough shut eye and how best to get our teenagers to sleep more.
How Much Sleep Do Teens Need?
Teens, like the rest of us, need sleep. And one thing's for certain, they aren't getting enough.
It is generally agreed that teens need between 8 – 9 hours of sleep each night. However, shocking as it may sound, studies show time and time again that teens are just not spending enough time in their bed – that is, quality time sleeping in their bed!
Whether it's going to sleep later at night or getting up early for school during the week, the nation is full of sleep-deprived teens.
How lack of sleep affects teenagers
As many parents know, exam time can be particularly stressful for teens. Feeling stressed and anxious can affect sleeping patterns.
Lack of sleep impacts on young people's functioning in a number of ways:
Sleep research has shown that missing out on sleep is not only bad for our brain power but cramming for long periods of time without sleep is bad for health. Lack of sleep 

increases the chances of coming down with coughs, colds and upset stomachs – especially among students and young adults.
Sleep deprivation can make young people moody, irritable, and cranky. We know that growth spurts in teen years will lead to a greater need to rest and sleep, especially so for teenage boys.
Teenagers that forgo sleep on a regular basis may experience behaviour issues. As well as an altered mood, young people's behavior may change making them more erratic or aggressive.
We know that sleep is essential for our physical well-being, but just as important is our mental health. Inadequate sleep can lead to problems with attention, retaining information, decision making, problem solving and, of course, creativity – all of which are important to teens' studies.
Perhaps the motto for all teens should be 'Sleep Well to Excel!' Studies show that teenagers' academic performance slips when they are suffering from lack of sleep.
Losing sleep erodes concentration and problem-solving ability. According to research, each hour of sleep lost per night is associated with a temporary loss of one IQ point. (Stanley Coren, University of British Colombia).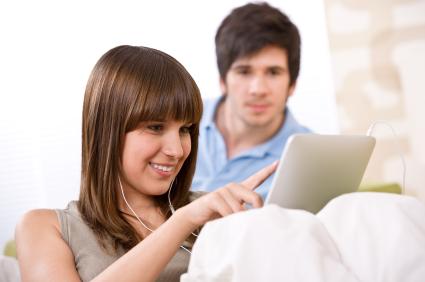 Is Technology Stopping Teens From Sleeping?
Screen time affects teen sleep. Those who have more than four hours per day of screen time, are three-and-a-half times likelier to sleep fewer than five hours a night.
Blue light emitted from smartphones and tablets interferes with teens' internal body clocks, suppressing melatonin levels which they need in order to nod off.
The importance of restricting screen time gadgets can't be stressed enough. And where possible, ban gadgets from the bedroom altogether!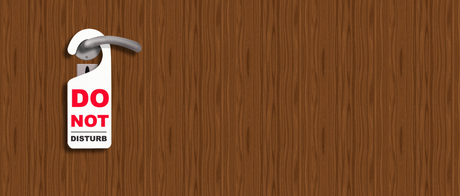 Five Tips To Better Teen Sleep
Other ways to help your teenager get better sleep are:
Young people should aim to get

8-9 hours of sleep per night

, particularly before exam time. 
Lots of research points to the fact that smartphones, computers, phones or other electrical equipment in the bedroom disrupts teen sleep. So, as difficult as it sounds, it's best to switch off gadgets at least one hour before sleep. 
Again, the temptation to drink caffeinated fizzy drinks or coffee to keep you awake when cramming for exams has been a constant down through the years. But, as

caffeine can stay in the system for a long time,

it can lead to disturbed sleep. Avoid caffeinated drinks!
Make sure your

bed is fresh and comfortable to sleep in

. Research shows that a bed that is 7 years old or more may no longer provide the right amount of support and comfort you need to aid more restful sleep.
Exercise, even a small amount, can help refresh the body and soul, so aim to build in a little into your daily routine to help keep the mind alert.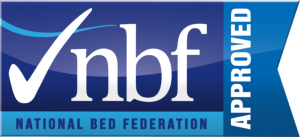 What to do next?
If you're concerned about your teen's sleep have a chat with our Sleep Accredited staff who will be able to advise on all things sleep related. We take your sleep needs seriously, and at Dalzell's all our beds and mattresses are manufactured here in Ireland or in mainland UK and adhere to the stringent standards of the National Bed Federation, for added reassurance. What's more, with our rapid Free Delivery Service and Free Recycling of your old bed throughout Northern Ireland and Counties Dublin, Louth & Monaghan, you'll not have to wait long to enjoy your new bed and mattress. We'll even remove & Dispose of Packaging and assemble your new bed in a room of your choice and provide Free Pillows so your child can start enjoying a great night's sleep straight away. Delivery is also available at competitive rates throughout the rest of Ireland. With additional discounts for Multibuy, and our Price Promise, you can be sure you're getting a great deal because we appreciate your business! Call, Email or Visit Us In-store.