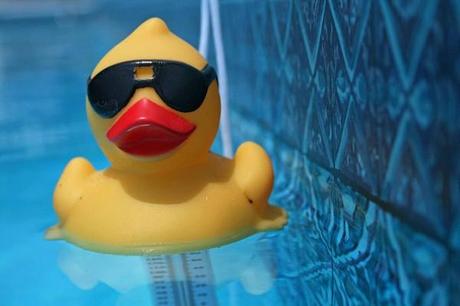 Ah, the lazy days of summer! Crisp mornings, balmy evenings and long afternoons of sunshine and smiles in between – until boredom sets in, that is. To keep kids and parents entertained, try these summer activities. Educational and exciting, healthy for the body and brain alike, these five ideas for family fun are sure to make the season a little brighter.
Start a Picnic Club
Everyone loves a lazy picnic in the park, so team up with a few other families and make it a weekly event. Create a rotating schedule of who's bringing what: drinks, appetizers, a main course and dessert – and plates, cups and cutlery of course. If you are a family of foodies, assign each picnic a different culinary theme: one week can be Greek, the next Local Foods, Tapas after that and so on.
Young kids will love the opportunity to run around with friends, and a few simple toys such as a Frisbee, beach ball or bubbles will keep tots entertained for hours. Babies and smaller tots can have a nap in the stroller: just make sure to choose a picnicking spot with plenty of shade. To get your teenagers involved too, encourage them to bring along a friend or two from school, and make them responsible for bringing a picnic dish to share. Adults will enjoy a chance to relax and catch up with family and friends (perhaps over a glass of wine or two), and making your summer picnics a weekly routine gives everyone something to plan for and look forward to during the week.
Volunteer
Volunteering will not only keep kids occupied – it will also teach them the important value of altruism. Talk with your kids about the concept of volunteering, and ask for their opinion about where the family might be able to help out. Kids interested in animals might enjoy volunteering at a local shelter, while those learning about poverty and hunger for the first time could benefit from assisting a food drive or serving food at a soup kitchen.
Working as a volunteer can be an intense experience for a child, but with mom and dad present to help and answer questions, kids have much to learn from a day spent helping others. To find a good volunteering opportunity, check with your local community center, religious organization or search the web for more ideas. After a volunteer session, engage your child in a discussion about the experience, or encourage them to draw a picture or write a poem about volunteering.
Grow a Garden
If you've got the space, make the time this summer to grow a garden. Each member of the family can have their own special plot and decide for themselves what to grow. Visit the nursery or farmer's market as a family and you'll find vegetable sproutings, flower seeds and all kinds of ornamental trees. Through this gardening project, kids can learn about botanic science, genetics, biodiversity and more, and younger kids might like simple craft projects making ornaments to put in the garden.
Growing a garden is also a great opportunity to talk about health and nutrition. Kids excited about growing their own vegetables are also excited about eating them: have your tykes choose their favorite vegetable and let them do most of the planting and picking. Quick-growing veggies include lettuce, green bean starter and radishes.
Teens will enjoy gardening too, and you may be surprised to find your high school students weeding the flower beds (with iPod and earbuds, of course) without a single nag from mom or dad. Gardening is a peaceful, meditative activity that may young people enjoy, and as an added bonus, you teen might even be able to get school credit for gardening as independent study.
Do a Scavenger Hunt – With Your Phone
Haven't you heard? Scavenger hunts are all the rage. Download an app (such asHuntzz,Geocaching orGooseChase) and get playing. Users around the world hide items for everyone else to find – and it's a perfect game to play with kids. Geocaching, for example, lets kids and parents search for hidden treasures, discovering not only their hiding place but also the identity of the cache that's been left to find. It's an exciting activity for kids, and parents will appreciate the opportunity for healthy hikes and walks as a family.
GooseChase lets users build their own scavenger hunts; another super activity for the family. Have older kids make a treasure hunt for their younger siblings, or have everyone team up to make a hunt for mom and dad. Making a scavenger hunt is great for improving kids' ability to write concise instructions, read maps and become more proficient with mobile technology – plus, it's really a lot of fun.
Make a 'Simon Says' Schedule
If you're worried about bored children, let them choose how to spend the summer. Make a rotating roster of weekly activity leaders: the leader of the week gets to pick one family activity everyone can participate in. It can be a one-time event, or something to last the whole seven days. For example, a younger sister might have everybody strap on roller skates for a Saturday in the park, while an older brother might request a family night at the cinema to catch the new Marvel film. Mom and dad can have a pick too (re-doing the basement week, anyone?), and even the littlest siblings might have some fun ideas to share.
Activities to get you started include: a visit to an art or science museum; a week of wearing a special color everyday; trying a new sports activity everyone can enjoy; hiking to a nearby monument or natural attraction; camping in the backyard; going to the theatre; and doing a giant puzzle in the living room.
Be Sociable, Share!