A Room with Many Views in the Netherlands
A night at the docks doesn't usually spell romance, but the chance to stay in a working crane isn't a usual experience. This is no longer the kind of crane that belongs on a building site, as the facilities it's fitted with are top notch. The accommodation features touch-screen lighting and climate control, a double bed, kitchen, flat screen tv and a selection of DVDs, and walk-in shower room.
The real draw here though, is getting to operate the crane. Turn it through 360 degrees and pick whatever view you fancy. Watch the sunset on the water then re-orient yourselves towards the lights of the town of Harlingen Haven.
It's necessary to book up far in advance, but if you succeed in staying here you get total privacy in your own futuristic bubble in the sky.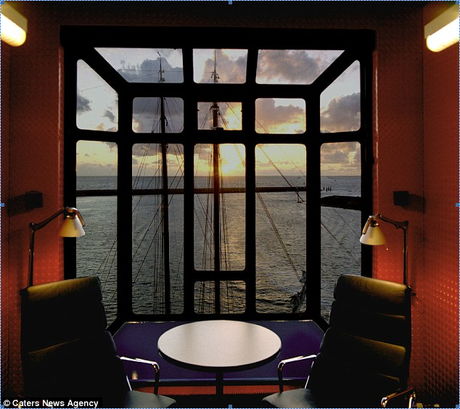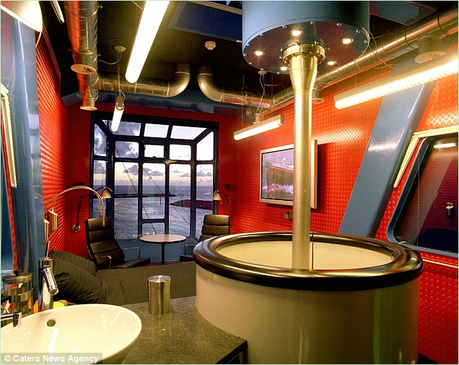 Tree-house in Brazil
Sleeping at tree-top level at the Ariau Amazon Towers Hotel will keep your spirits up. Tree-top walkways connect the suites with the bars and restaurants. The hotel is located in the Amazon jungle and can be reached by boat from Manaus. Accommodation can bought as part of a package that includes trips where you are taken piranha fishing and alligator watching at night.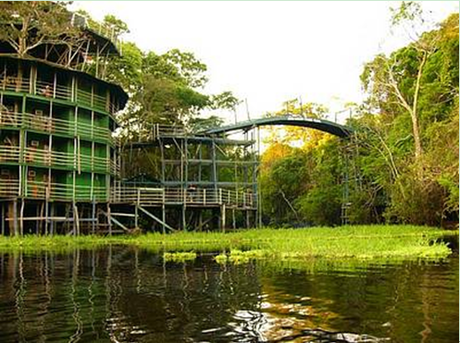 Canvas Nights in Cornwall
Cornish Tipi Holidays offer traditional North American style accommodation in a Cornish woodland setting. Book a private site and get your own private clearing for a secluded getaway. Inside the tipis are 18 feet high, with Turkish rugs carpeting the floor and lanterns hanging from the poles to provide light in the evening.
The tipis are located in the former quarry at Tregildrans. The quarry has been reclaimed by nature and is over-run with grass and trees. Take a boat out onto the lake and spot the dragonflies and ducks.
If you wish to venture away from your campsite, Cornwall is a great place for myths, legends and romances. Nearby is the ruined castle of Tintagel, which is connected with the King Arthur legends as well as tale of lovers Trystan and Yseult.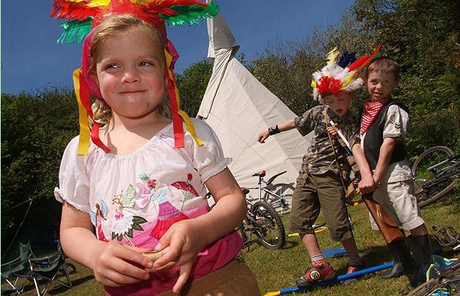 Volcanic Adventure in Iceland
Make sure your honeymoon is hot stuff by taking part in a volcano exploring holiday in Iceland. Drive your way in a 4×4 around Iceland's greatest volcano sites: Katla, the Westman Islands, Laki, and Eyjafjallajokull, of ash-cloud fame. By choosing a self-drive holiday, you get adventure without missing out on your time alone.
For a really close encounter, climb inside Thrihnukagigur, a volcano that's been dormant for 4000 years. You can take part in a tour of Thrihnukagigur from mid-June to late-August. After hiking up to the crater, you will descend the 400 feet in an open cable lift. Those afraid of heights may do best to stay away, but entering the heart of a volcano is a unique opportunity. Most volcanoes don't boast an open magma chamber; it's rare for volcanoes to cool with a space like this left inside.
Iceland also boasts some stunning glaciers and, of course, the chance to experience the Northern Lights.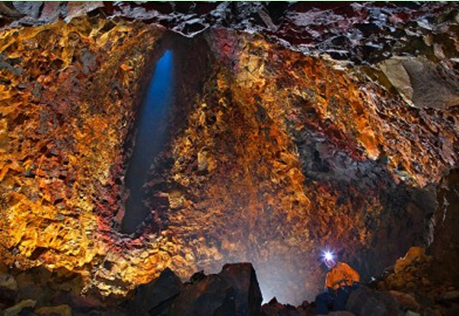 Floating Getaway in France
Bateau Simpatico is a 100 year old houseboat moored in the Port de Suffren, at the foot of the Eiffel Tower. Relax in your wood-panelled interior, glancing out through portholes across the Seine. The really beautiful thing about staying here is how it has been renovated in traditional nautical style with polished wood and brass. You'll stumble across an old sea chest and a pair of binoculars.
The boat includes a fully equipped kitchen, so if you wish you can take advantage of the fresh produce for sale at nearby market stalls and try your hand at a spot of French cooking. Then dine out on the deck, soaking up that romantic Parisian atmosphere.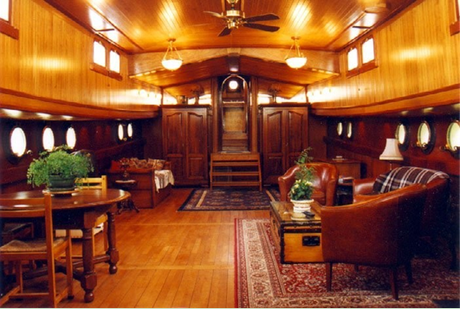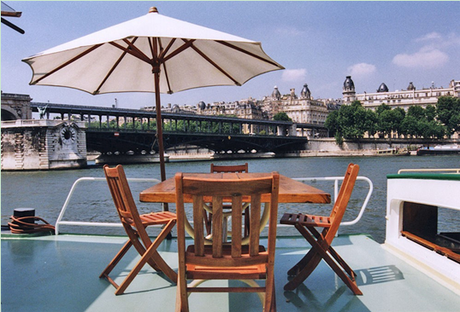 Article contributed by blog.weddzilla.com, an inspirational wedding blog for every modern and stylish bride. Join us on Twitter @Weddzilla and Facebook