For the Month of February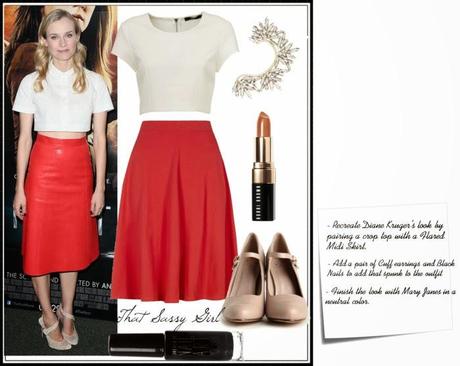 1. Diane Kruger's Crop Top and Flared Skirt
Don't know what to wear on
Valentine's day
or the coming weekend yet? Here are 5 Quick & Easy outfits to make it easy for you. From Diane Kruger's Parisian Chic look to Kate Middleton's Ladylike Look, There is a lot for you to choose from. So sit back & relax, we have got you covered!
Shop Diane Kruger's Look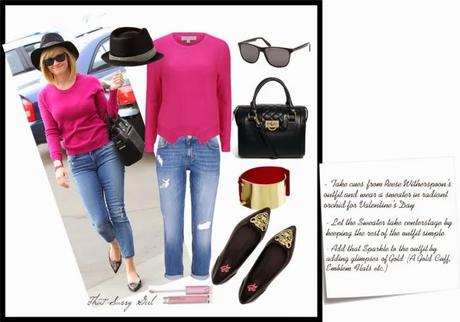 2. Reese Witherspoon's Radiant Orchid Sweater & Distressed Denim
Shop Reese Witherspoon's Look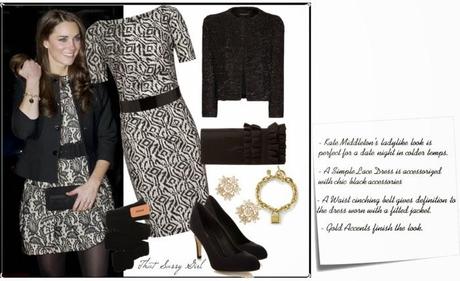 3. Kate Middleton's Lace Dress and Jacket
Shop Kate Middleton's Look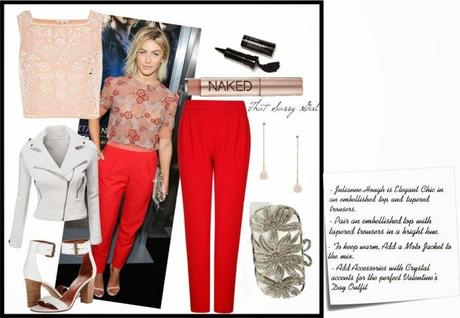 4. Julianne Hough's Embellished Top &Tapered Trousers
Shop Julianne Hough's Look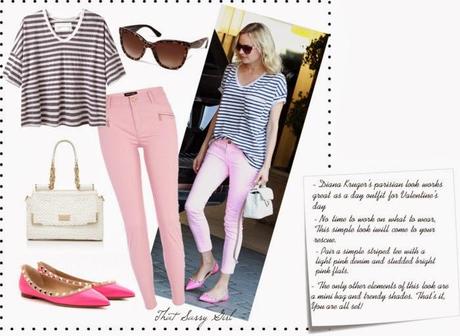 5. Diane Kruger's Striped Tee & Pink Denim
Shop Diane Kruger's Parisian Chic Look





So, What are you wearing this Valentine's Day Weekend?
Have a great day!