India is bejeweled with beautiful diverse land which is not only a home to cultural and heritage sites but some part of the country is covered with the dense green forests that shelter distinct wild animals. Traveling to India with kids on a wildlife tour is the most adventurous thing that makes them witness the widest range of fauna species. There are many wildlife reserves in India, but here are enlisted 5 most popular National Parks which your kids love to visit that you can include in your Wildlife trips in India.
Spot Asiatic Lions at Gujarat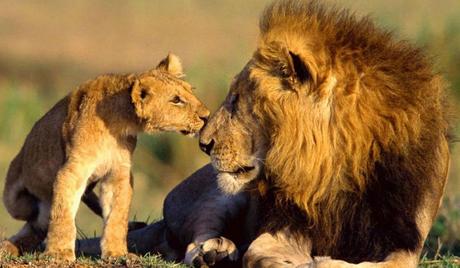 Gir National Park is famous for Asiatic lions which are in danger of extinction and for that matter, you must increase the knowledge about your kids about these big cats. Gir is the only natural habitat of the world which is a home to Asiatic Lions. The wildlife reserve is not only a home of Asiatic lions,  but you can also spot hyenas, Gir foxes, pygmy woodpecker, brown fish owl, and blackbuck etc. The wildlife reserve is situated at a distance of 65 kilometres from Junagarh and 40 kilometres from Veraval railhead. The forest reserve is well-connected with to Ahmedabad, Gujarat which makes it easier to reach the national park. Gir National Park remains closed from mid-June to September, so the best time to visit the National Park is during the months of November to January.
Capture the majestic walk of Royal Bengal Tigers at Rajasthan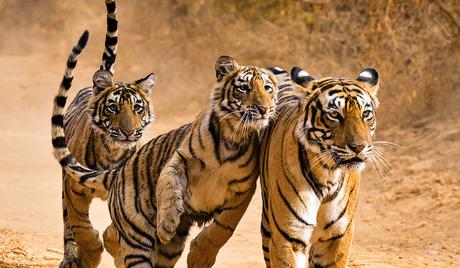 Ranthambore National Park is one of the best tiger reserves in India, located in Rajasthan. There are higher chances to capture the majestic wild walk of big cats at Ranthambore which makes the wildlife reserve not only a major attraction of tourist as well as of wildlife lovers. Exploring Ranthambore with kids will going to be fun and adventure as they are not only able to see big cats, but they can also spot other enriched wildlife species. The National Park is located in Sawai Madhopur district which is 256 kilometres away from Jaipur, Rajasthan. The wildlife reserve is well-connected with Jaipur by road which makes it more convenient to reach there. Ranthambore National Park remains closed during the monsoon season and during summers there are very fewer chances to spot tigers, so the best time is to visit is in the months of October to March.
One-horned Rhinos at Assam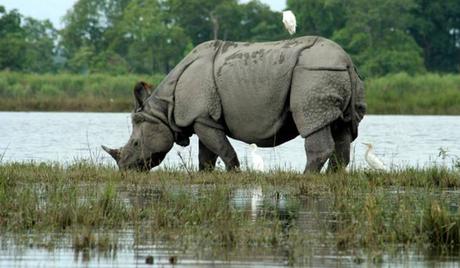 It is believed that Indian Rhinos can only be found in Jurassic-era, but the fact is that you can also find these endangered species at Kaziranga National Park, Assam. The dense forest of National park is a home of about 2/3rd of their total population. Generally, kids have a keen desire to witness the exotic wildlife species, so you can easily plan a trip to Kaziranga National Park which is the best one to spot dwindling species. The national park is located in Golaghat and Nagaon districts of Assam which are well-connected with Assam that makes it easier to reach there. The best time to reach Kaziranga National Park is during the initial days of May to June end.
Endangered species White Tigers at Karnataka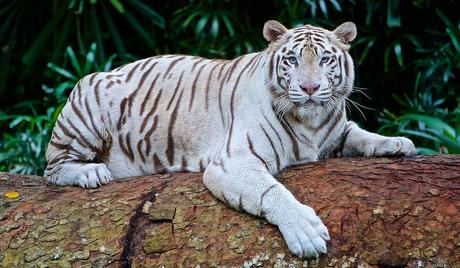 Bannerghatta National Park is a home to distinct wildlife species out of with White Tigers are the most attractive part of wildlife safari and Bengal tigers. Along with wildlife species, the biological park also shelters one hundred and one bird species. The park is consisting of a zoo, butterfly house, and safari which draw a major attraction of wildlife lovers as well as tourists. Bannerghatta National park is located in Bangalore,  Karnataka and you can reach there easily. The best time to visit the biological park is during the months of September to January.
Notable elephants reserve at Kerala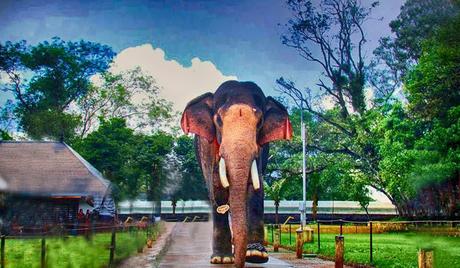 Periyar National Park is widely known as elephant as well as a tiger reserve which is located in Thekkady. The national park is a home to 35 mammal species including threatening species and out of them, there are 24 Bengal tigers with very few white tigers. It is popular for Indian Elephants- giant mammals. Periyar National Park is situated near Thekkady in the districts of Idukki, Kottayam, and Pathanamthitta in Kerala. You can reach the national park easily by air, by car, or by road because of its well-connected roadways. The best time to visit the national park is during the months of September to April.
Embark upon the diverse land of the country with your kids in Wildlife holidays in India which will be the best adventurous holiday for you and your kids. Combine wildlife and activity on a fun family adventure holiday to the state of your choice.