Serving food and drinks during a winter wedding can be pretty tricky. Because of the cold weather, the typical menu may not be very fitting. For a nice twist that would surely warm up your guests, consider filling up the reception table with hot cocktail drinks.
We've listed below some great hot beverages to serve for winter weddings. Note that the recipes shown below are for smaller servings. For bigger servings, adjust the measurements accordingly.
1. Hot Caramel Apple Cocktail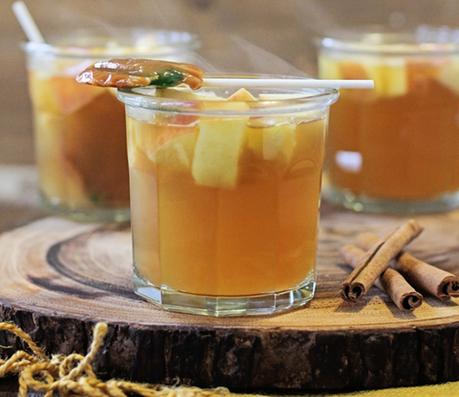 Ingredients:
1 quart + 1 1/2 cups apple cider
1 1/2 cups Apple liqueur
1 cup spiced rum
1/2 cup caramel-flavored syrup
3 apples, chopped
4 cinnamon sticks
Caramel Apple Suckers (optional)
What to do:
Mix everything together (except for the apple suckers or lollipops) in a pot and slow cook in a low fire setting for about 1-2 hours. Serve warm and top with an apple sucker for decoration.
2. Tipsy Mochaccino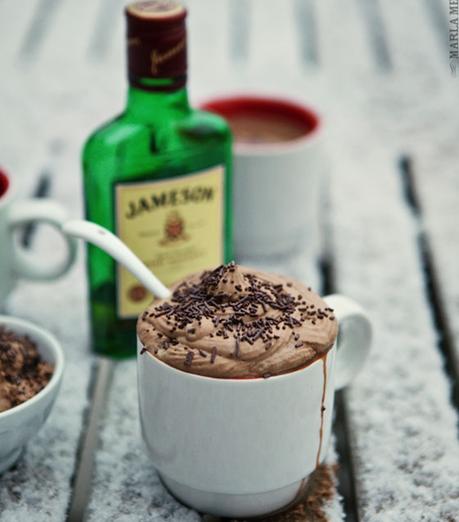 Ingredients:
Chocolate sprinkles (for toppings)
Mocha whipped cream
1 1/2 cups milk
4 tablespoons sugar
1 tablespoon instant espresso or coffee
What to do:
4 ounces Irish Whiskey
Whisk cocoa powder, milk, sugar and espresso in a saucepan and bring to a gentle boil slowly. Add Irish Whiskey, depending on how strong you want the drink to be and pour mixture into mugs. Top with whipped cream and sprinkles before serving.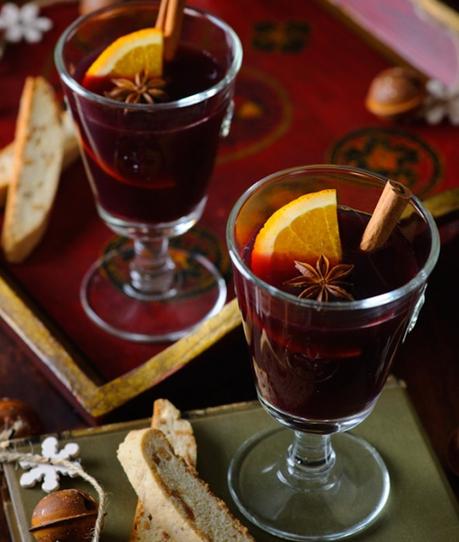 Ingredients:
3. Mulled Wine
What to Do:
4 cups apple cider
1 (750-ml) bottle red wine, such as Cabernet Sauvignon
¼ cup honey
2 cinnamon sticks
Zest and juice of one orange
4 whole cloves
3 star anise
Peel of 4 oranges, for garnish
Mix the wine, honey, apple cider, cinnamon sticks, zest, juice, cloves and star anise in a big saucepan. With low heat, bring the mixture into a boil and simmer for about 10 minutes. Pour into a glass or mug and garnish with an orange peel.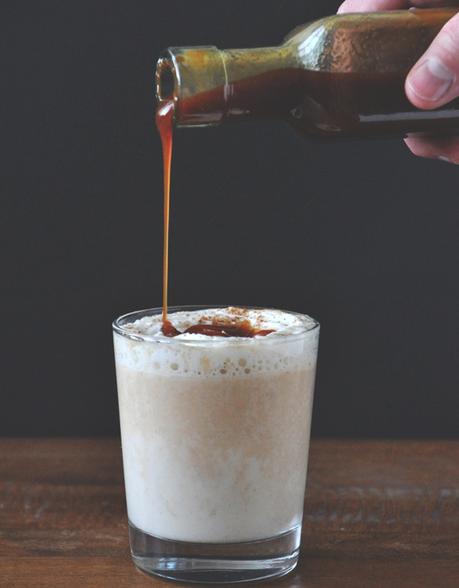 Ingredients:
4. Boozy Pumpkin White Hot Chocolate
1/2 cup white chocolate chips (or chopped)
2.5 cups milk (I used 2%)
1/4 cup pumpkin puree
1/4 tsp pumpkin pie spice
1 ounce Kahlua or 1/2 ounce Bourbon
What to do:
whipped cream and caramel for topping (optional)
Melt and whisk together chocolate chips and 1/2 cup of milk in a saucepan over low-medium heat. Add milk, pumpkin and pie spice. Make sure to stir vigorously. Pour a small amount of hot chocolate in your serving glass and add an ounce of Kahlua or bourbon, depending on taste. Finish the drink with whipped cream, caramel sauce and pumpkin pie spice.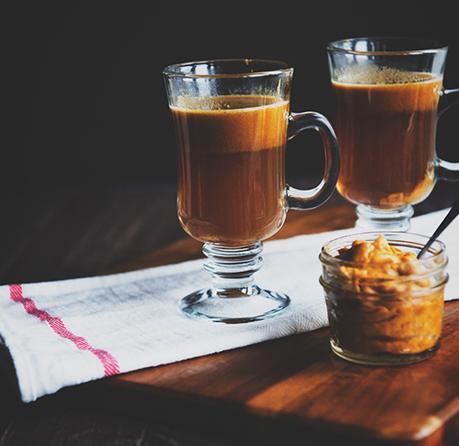 Ingredients:
5. Hot Buttered Rum Cocktail
½ cup butter, softened
½ cup dark brown sugar
½ Tablespoon pumpkin pie spice
½ cup pumpkin puree
1 cup dark spiced rum
What to do:
3 cups boiling water
Combine butter, pumpkin pie spice, pumpkin puree and brown sugar in a blender with medium speed for about 1-2 minutes. Mix together 2 tablespoons of spiced pumpkin butter with 2 ounces of dark rum and pour into glasses or mugs. Add boiling water over the mixture and stir.