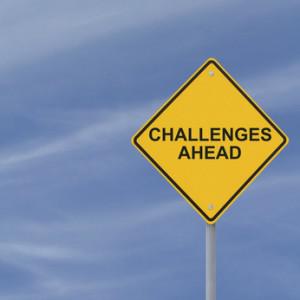 Wedding planning is a great profession. You help brides make their wedding dreams come true while you get to be involved with all the things you love about weddings – cakes, flowers, themes, music, food, and much more. There is no better job when you have a passion for weddings and love to organize events.
But along with the glamour, there are challenges to being a wedding planner that you want to be prepared for.
Here are 5 of the challenges:
1) Thriving when working irregular schedules
If you enjoy a regular eight hour work day that gives you evenings and weekends off, this is not the profession for you. You will find yourself working with brides and grooms evenings and nights to accommodate their busy schedules. Most weddings take place on Saturdays and now, to avoid the high costs of Saturday weddings, very often on Sundays, so you will be working weekends. And forget the eight hour days. There will be many times when you will be working way beyond eight hours in order to accomplish what brides want for their weddings.
2) Staying calm in the face of drama
Emotions are high during a wedding, not just the bride's and groom's emotions but also that of family and close friends. You will need to be the calm, rational voice and help everyone navigate through the wedding planning period as smoothly as possible.
3) Marketing your business
In order to get hired, you will have to spend a good part of your time marketing your services. This means knowing whom you want as your brides and knowing how to attract their attention and get them to hire you. Then taking the time to continuously market so you get a steady stream of clients.
4) Running your business profitably
You may have experience in planning weddings, but do you also have experience as a business owner? Many wedding planning businesses don't do well because the planners spend all of their time planning weddings and don't work on growing their businesses. If you don't know much about running a profitable business, hire someone who does who can help you.
5)  Understanding that you can't take things personally

You will be working with a lot of different personalities. Not every bride will agree with everything you suggest and a few may be critical. Remember not to take things personally. Listen carefully to what your clients want and always give the best service possible.
If you truly have a passion for weddings and a willingness to do what it takes, you can meet and beat these challenges and become a top wedding planner.