Some may say that dragons are just a mythical creature but most believes that dragons may have existed a long time ago. Despite the facts and evidence or whatever you really believes in, you will definitely be amazed if you see a giant skull of a dragon on a beach, like this one.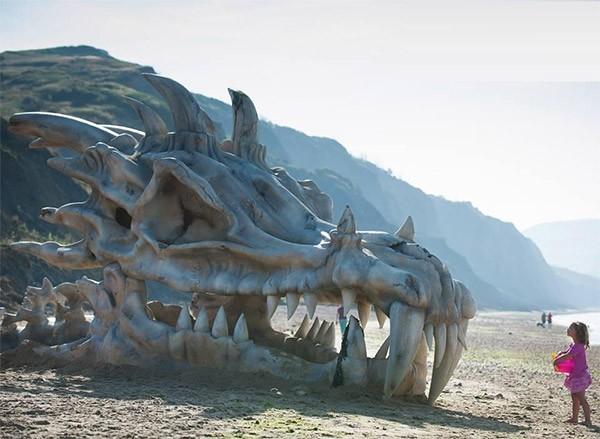 Basically, that was the same idea behind Blinkbox's this publicity stunt. I'm sorry to break it to you but this was just an amazingly real-looking sculpture made to promote the HBO's Game of Thrones TV series. Apparently, Blinkbox just received permission to stream its' 3rd season online. So they've decided to announce the news like this.
According to the news it was made by 3 talented artists in over two months. It actually fooled most of the people at the Charmouth Beach in Dorset, England.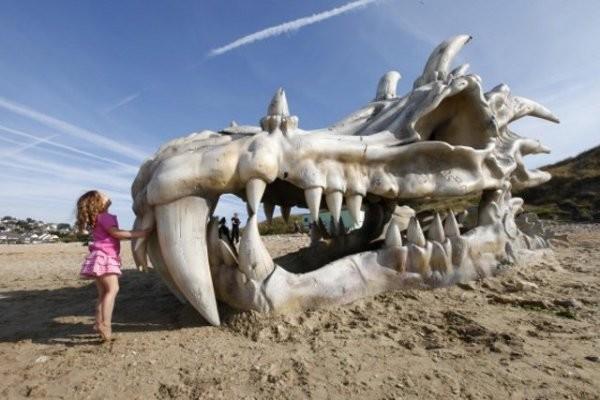 You may also like : Real Flying Dragon discovered in Indonesia
[Source: 40 Foot Dragon Skull Shows up on a Beach TechnaBob ]
(All the images, trademarks, logo's shown on this post are the property of their respective owners)
Roshan Jerad Perera