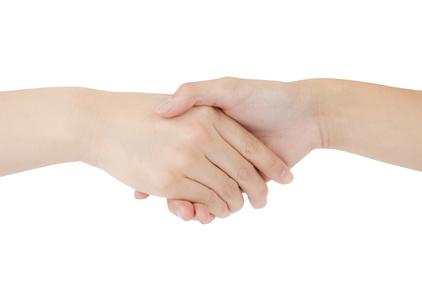 What really gets a bride to select one wedding planner over another? Trust. A bride needs to feel she can trust a planner to relieve her of the stress of wedding planning and carry out her vision for her wedding.
Success magazine recently ran an excerpt from the book, "The Trust Edge," by David Horsager, in which he wrote about the eight pillars for building trust with potential clients.
Here are 4 of the pillars and how they apply to you as a wedding planner:
1) Clarity
When you talk, email or meet with your brides, be very clear when you tell them what you can do for them and what your charges are. When the bride is ready to buy, make sure you have a contract prepared that outlines your services and the associated charges. No one likes a surprise when it comes to the wedding bills.
2) Competency
A bride doesn't want just any wedding planner, she wants one who understands her vision and can give it to her. This means you want to have photos of weddings you have planned so she can seen the results of your work. You'll also want to provide testimonials, in writing or on video, of couples talking about their wonderful experiences when working with you.
3) Compassion
The bride needs to know you care about her and her wedding. Make her feel like she is important and special. Listen carefully when she speaks to you, don't work on your computer while she is talking to you on the phone unless it is related to what she is saying to you. When you meet in person, keep eye contact and make sure your cell phone is turned off.
4) Connection
A bride is more likely to hire you if you come recommended by a friend or someone else she already knows and trusts. This is why it is important for you to get out and make business and social connections when you have a wedding planning business.
Once you gain the trust needed for a bride to hire you, commit to giving high-quality service that will maintain that trust and have the bride telling others of the benefits of using you as a wedding planner.