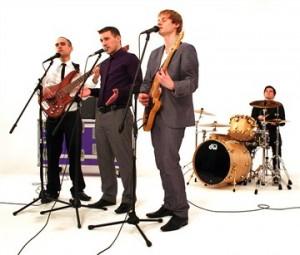 More than anything else, music can set the tone of your wedding day. It can either bore your guests away, or inspire and entertain them.
Choosing your wedding musicians may be a daunting task, especially with a wide variety of musical styles. If you're having trouble choosing a performer that will best suit your occasion, here are a few tips:
1. Define your wedding day
What kind of celebration are you planning for? Are you planning a traditional church wedding or are you going for something casual and/or non-religious? Some churches are particular about what music they allow at their venue, so it's best to check first.
2. Consider your venue
Your venue can help you decide on what type of wedding musicians you should book. If you are getting married in a church, you can choose the church chorale or harpists or a string quartet. However, if you plan to get married outdoors, you have to consider how sound will travel and what musical instruments should be involved. Vocal songs may be harder to understand because of the wind, and carrying a cello to the top of a hill won't be a good idea, either.
3. List potential musicians
After considering your venue and what type of celebration you're planning to have, it's time to shortlist potential musicians.
DJs – Most DJs have thousands of songs. This means that he could easily play the songs you and your spouse like, as well as songs your family and friends like. One good reason for getting DJs is that they can quickly segue from dance numbers to background music when someone makes a toast. Lastly, no breaks!
wedding bands – If you want real entertainers who'll truly energize the crowd and get people excited for dancing, live bands are the best option. After all, there's nothing like live music to get your adrenaline rushing, right?
solo singer – Solo singers fit well with traditional weddings. With touching and powerful songs, they make the wedding ceremony formal and classy. If you have a talented friend or relative who sings, ask him or her to sing at your wedding. It is a great way to make your wedding an intimate and personal one.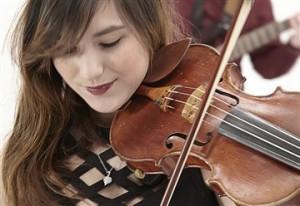 orchestra – Like solo singers, orchestras are formal musicians who are great for the processional and other parts of the ceremony. However, hiring an entire orchestra may be quite costly and they may not be effective for dancing and wedding receptions.
4. Contact and set a meeting
Once you have decided on who you like, contact the musicians and set up a meeting. Seeing them face to face allows you to connect better than booking online. Know what type of music they play, how they look, their usual repertoire, and if they are willing to learn a song for you. Ask them for a video of their previous wedding performance as well. No sample video? Don't hire them.
Music For Scotland is a music agency that can help you connect with the best wedding bands Scotland has to offer. Included bands are the Saturn's wedding band, Seattle wedding band, Karma Rockets band, to name a few.