I place emphasis on brow makeup because brows frame the face and can make one person look fresh and put together. I don't usually put much makeup on a day to day basis but eyebrows are something I will not forget to draw.
I wanted to try eyebrow embroidery but good ones are usually quite expensive and I'm not too sure if I want to spend that much money on that and besides I know quite a few who still draw their eyebrows despite doing embroidery (natural ones ie).
So I've read about 3CE long wear tattoo eyebrow marker that allows you to tint your eyebrow overnight and wake up with nicely drawn brows (after washing your face) that will last you for about a week. It is not in stores yet so I got it from Qoo10.
The first picture shows my brows that I've drawn at night before I go to bed with the tattoo marker while the second picture shows my brows the next day after washing my face.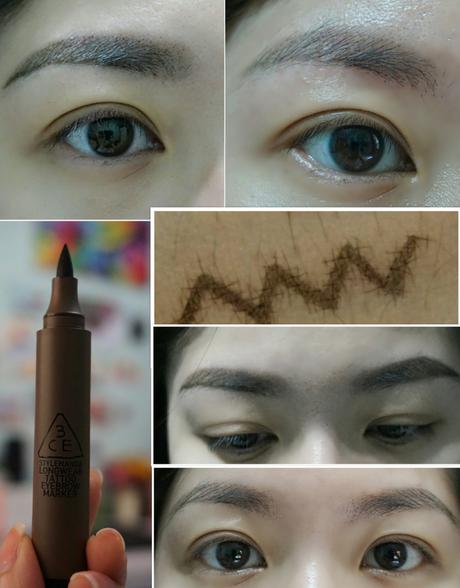 I would say this marker really works! I really don't have to fill in my brows in the morning which saves me a lot of time. The effect is similar to the brow tint that I always do at Benefit which also only lasted for about a week.
I love the result but I wouldn't recommend it to people who do not have their brows trimmed or people who do not know how to draw their brows properly. These pictures were taken on my third try with the pen. Honestly, the first two times I kinda screw it up. I didn't know how to draw my brows with a marker which resulted in lines that were not drawn smoothly enough. But on my third try, the brows were drawn well as I've figured out the best way to do it. The trick is to draw the outline first, and fill up the brow, blend with cotton bud. That way, the brows will not look too dark and you will be able to control it better.
But of course, easier said than done. You really need to practice a few times to get a hang of it. This tint lasted about 3 to 5 days before I feel the need to draw again. The good thing about this over embroidery is that if you dislike the shape of your brows, you can always change it after it faded. Hence, no permanent damage is done!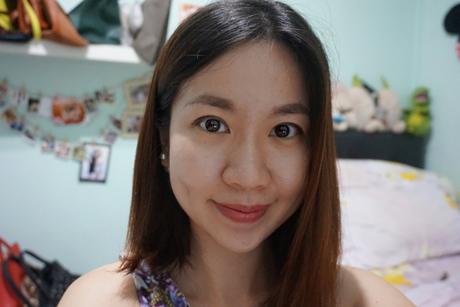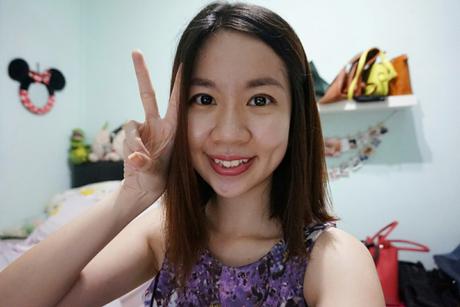 So if you have sparse but trimmed brows, knows how to draw your own brows but have limited time in the morning, I recommend you to try this out!