This was a package I accepted with open arms, as I didn't even have to open the packaging to know what was inside.. I could smell that this was my 3Buttons delivery, and in no time my house would be smelling divine.
So who is 3Buttons?
3Buttons is a handmade soy candle company based in Sydney, NSW. We love creating distinctly different candles, witth a range of beautiful and classic fragrances. All our candles are handmade and decorated and make for an elegant piece in your home, office or as a special gift for someone.
Prices for everyone
Starting from as little as $4- $40 there is something here to suit just about any budget.. Although if your asking me I could easily max out on my credit card at this amazing online shop.
Melts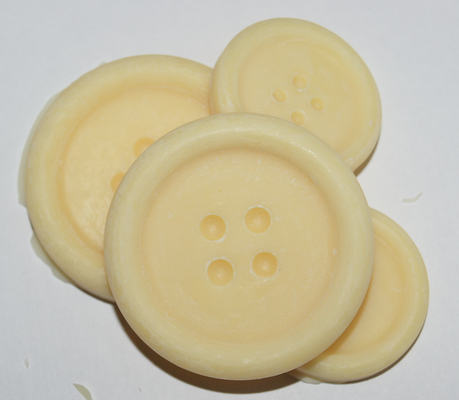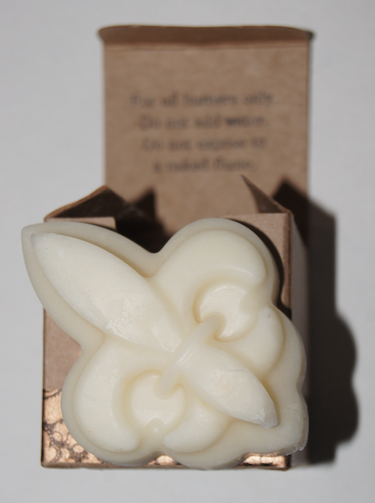 You can get super cute melts for as little as $3.95. Currently there are two styles- button and Fleur De Lis moulded melts. The scents available now are frangipani, French vanilla, coconut lime, fig and cassis, tuberose and French lavender.
Tealight Candles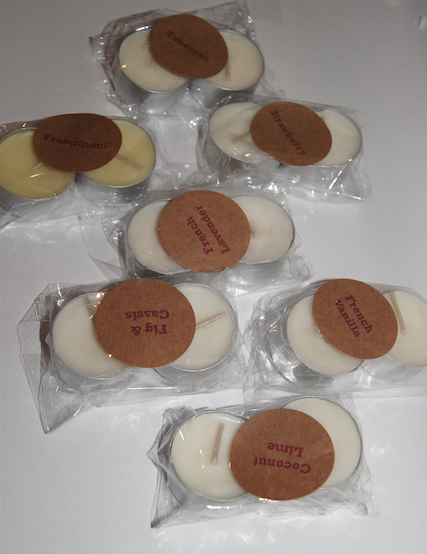 These are a sampler pack and you will receive two aluminum cup Tea Lights of each fragrance. Each fragrance is individually wrapped and packed into a craft box.
2 x Coconut Lime Tea Lights
2 x Fig & Cassis Tea Lights
2 x Frangipani Tea Lights
2 x French Vanilla Tea Lights
2 x French Lavender Tea Lights
2 x Strawberry Tea Lights
2 x Tuberose Tea Lights
I love these and light them on my bedside table to add a beautiful aroma to my bedroom. I would suggest burning for an hour, blowing it out and then relighting once it hardens up as this prolongs the life of you candle and can even double the burn time.
Artesian Candles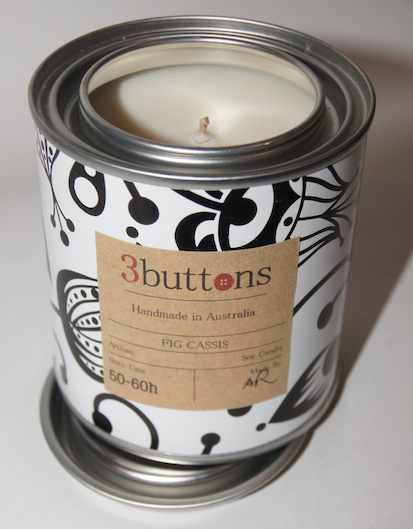 These would have to be the most adorable candles I have found and come in super cute almost paint tin like jars in an array of colours and designs. To buy these babies are $24.95 but will last a whopping 50-60 hours or more. I have been burning mine for about 10hrs all up now and it has barely budged. These would make the perfect house warming present for those people you have no idea on what to buy- candles are always great!

Favourite Scent

My favorite scent from the entire range would have to be the Fig and Cassis, as I LOVE fig and this is a sweet but not kill- the- nose sweet and is perfect for these colder months.

I will be going on a small shopping spree in the coming weeks and stocking up for the Winter Home Scents for my home at 3Buttons- and even getting a little something for a housewarming I have coming up!

If you would like to see the entire range just head to:

http://www.3buttons.com.au 


Also for stockist information you can head to: 

http://www.3buttons.com.au/stockists