It is not often I get invited to a show and have no idea what to expect. Usually going in as a blogger you get the heads up on most shows and a little run down of what will be happening.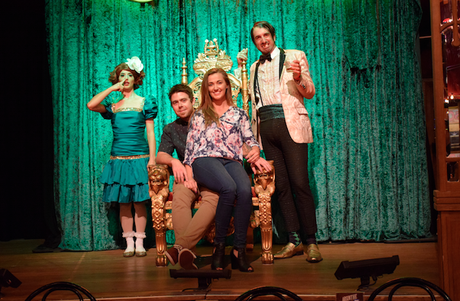 But as I was wondering through the rooftop of the Crown Casino Melbourne, and into the weird and wonderful world that was Spiegelworld I truly had no idea what I was walking into.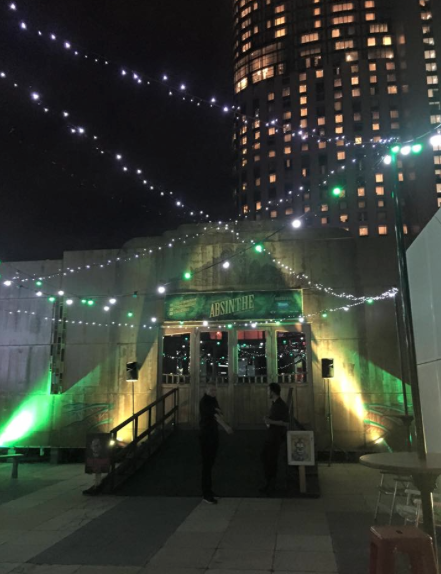 Sitting down in the little mysterious almost dark laneway type set up that was outside of the tent waiting to go in. Mr M and I were discussing what we potentially were walking into and even looked to Youtube to see if it could shine a little light.
The show we were going into was none other then Spiegelworld's Absinthe- yes very much like the bright green adult beverage.
Upon walking in I was absolutely gobsmacked at the beautiful setup of this "big top" and couldn't believe it was only a temporary structure- in which not one single screw or nail was used, it all just clicks in together.
So basically the setup is wooden chairs around the round platform in the middle and almost alfresco style tables and chairs for two around the stage towards the back, and then right at the back of all the wooden chairs were booths.
I did feel like I traveled back in time to a really dark and mysterious burlesque place or maybe even a male gentleman's club- so this is where I had the idea I might be seeing a lot of boob, bum, body and maybe even penis action.
I wasn't wrong in saying this; there was bum, boobs, bellies, bodies and even a penis to be seen at this show. I loved the mystery that surrounded the show and not actually knowing what to expect, the level of surprise is fantastic!
Potentially I thought it would be great to run you through the shows as well as include the photos, I pretty much snapped every act- and if I didn't it was probably because it was too rude and I felt awkward taking a photos of a naked lady on stage- after all you aren't aloud to snap them in burlesque or strip shows.  
But then after the show I realised if I were to do this you would be in for a very long, detailed post. So I have decided to touch base on my favourites as well as include all the photos of the different acts.
The introduction act had four larger men hanging from the ceiling around the place and a male waiter come walking in. The hanging cross dressing men were also laughing at this waiter in a wicker, nightmarish manner.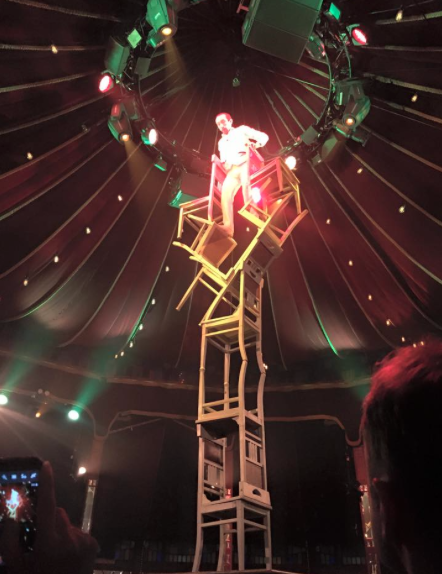 Then the waiter jumped up on the table and the burlesque cross dresses faded away and we were left with the waiter piling himself up on top of chairs in a crazy act of taking balancing to a whole new level. He wasn't far off the top of the roof when he made it to the last chair!
My two favorite acts came towards the end of the show, the first being the Gazzillionaire's security guards.
Hand Balance (Duo Creative)
(Michal Nowosadko & Zbignew Sobierajski – Poland)
Throughout the show the guards kept a close eye to make sure the Gazzillionaire was safe and barely showed a smile behind their aviators. But then surprised the audience when they took their gear off revealing their VERY toned bodies.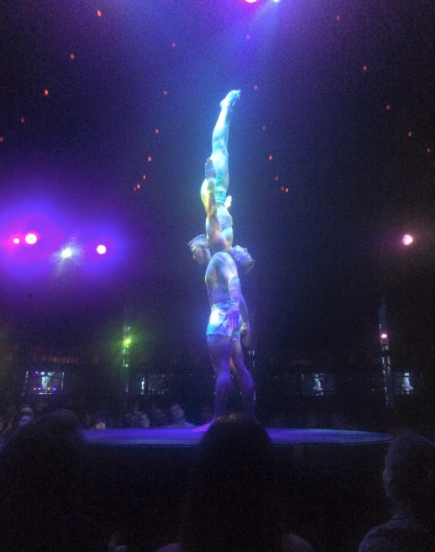 One of the men reminded me of the muscle mannequins we had in science only he had skin- you could literally see a detail of every strand of muscle in his body- 0% body fat!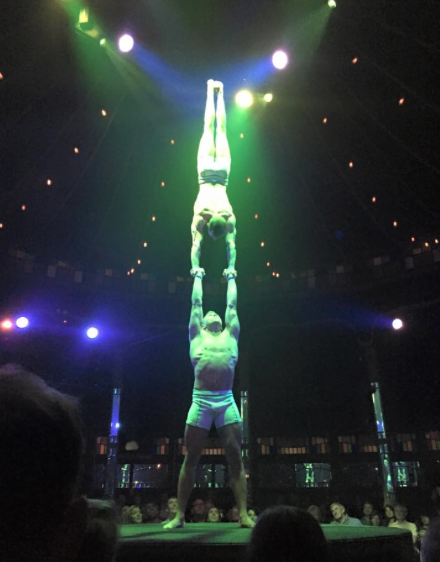 Anyway enough of my baffle, these guys were extremely strong, and held each other in slow motion positions really showing us how amazingly talented they were. I actually could not believe how much strength the human body had until I saw what these two men did!
High Wire (The Frat Pack)
(Paul Lopez, Raul Resell & Oleksiy Snarskyy - USA)
Then the finishing act was both Matt and my favorite was the three balancing wiremen. There was a tiny guy that was still buff, a bigger more built man who was terribly handsome (might be why it was my favourite) and a chunky man who all went along the balancing wire.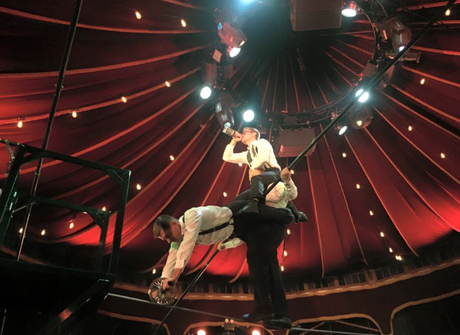 But they took the wire to a whole new level as the crowd was asked to keep silent as the men needed to communicate with one another as soo many things could have gone wrong; without harnessing or cushions to fall on might I add.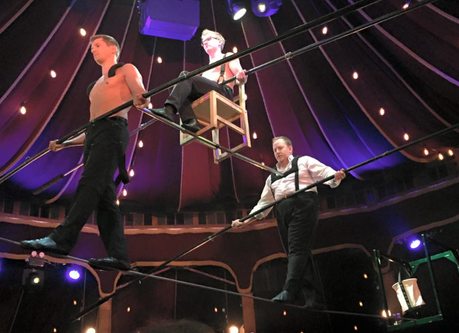 So as the crowd was silent these three men put on an act I will never forget; walking across the wire with one of the men in front, the other maybe two metres behind and then they were balancing a beam. Then there was a chair on top of that beam and the third man balancing on the chair, on the beam, on the wire. I think throughout this whole thing I held my breath and kept my hands super close to my eyes just in case!  I was in complete awe at their talent, and of course their super good looks. 
We later found out every single one of the men in the circus were heterosexual and none of them swayed the other way even though through acts you would question their sexuality- not that there is anything wrong with that either!
Some of the other acts included: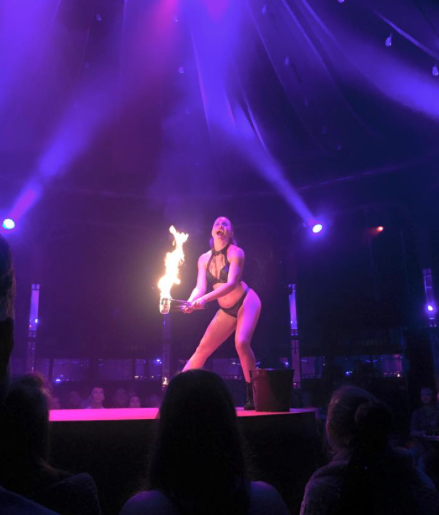 Fire Burlesque (Angie Sylvia – Sweden)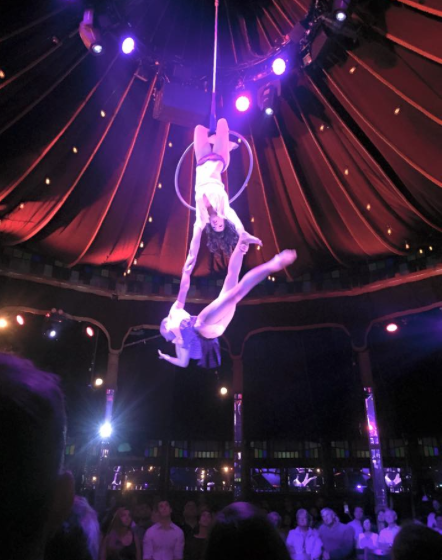 Aerial Hoop (Cavea Aurea)
(Laura von Bongard & Luka Clayborn – Germany)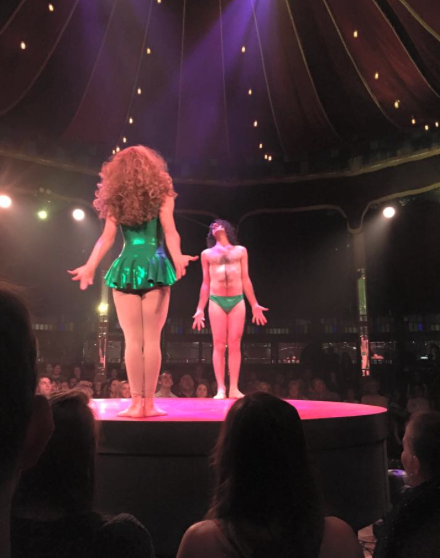 Duo Adagio
(Ivan and Ivana Chekhov-Jones – Russia)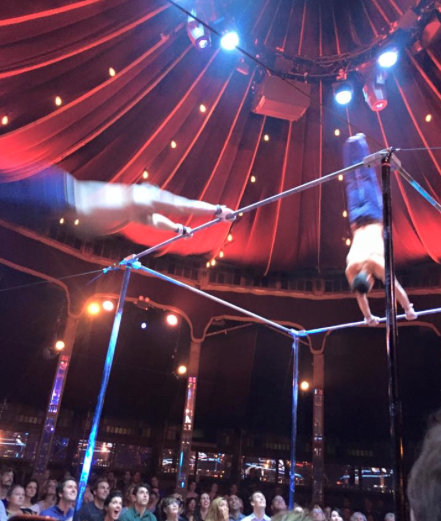 Horizontal Bars (Los Dos Tacos)
(Aliaksandr Yurkaveats & Andrew Sizoneko – Belarus)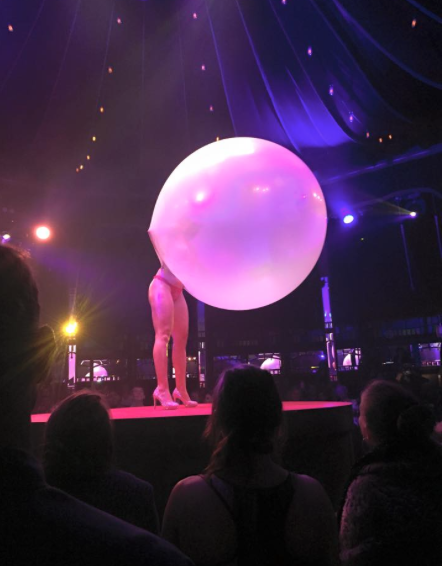 Balloon Strip
(Angie Sylvia - Sweden)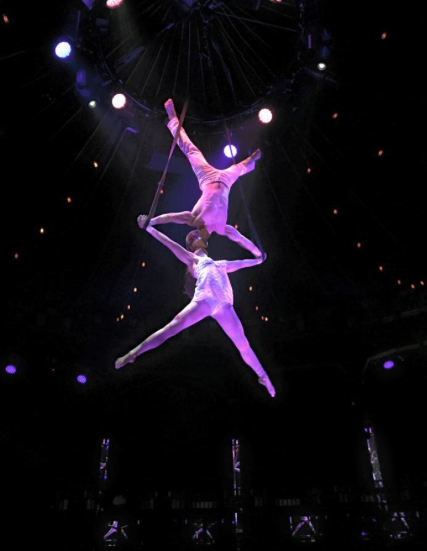 Duo Straps
(Jacob Oberman & Maika Isogawa – USA)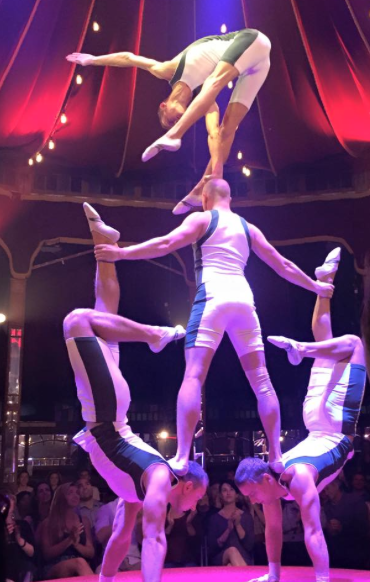 Banquine (Lost Souls)
(Andrii Kalashynk, Bogdan Kalashynk, Dmytro Bilogubets, Oleksandr Orlov - Ukraine)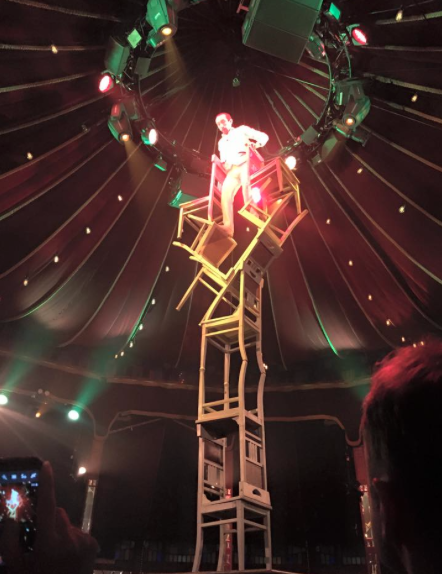 Chair Stacker
(Oleksandr "Sacha" Volohdim – Ukraine)
And more….
More then anything this show was about the laughs and walking away with a workout from laughing so much. I didn't feel uncomfortable with the acts and having Matt there while I was checking out the terribly handsome ripped guys, and vice versa him checking out the total babes (which in the end I think I was checking out more and inspired by their physique).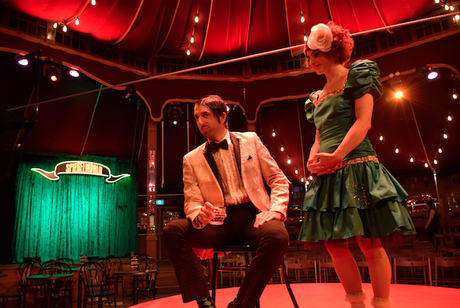 After the show Matt and I along with other bloggers were invited by the Gazzillionaire for a special meet and greet with his assistant Penny who is more dirty then your footy husbands match underwear and then of course Gazzillionaire himself. 
We were able to ask questions, this is where I found out the sexuality of the acts, how long they travel for, what they like about their jobs and how much the show differs each time. 
I also got a sneaky snap :-)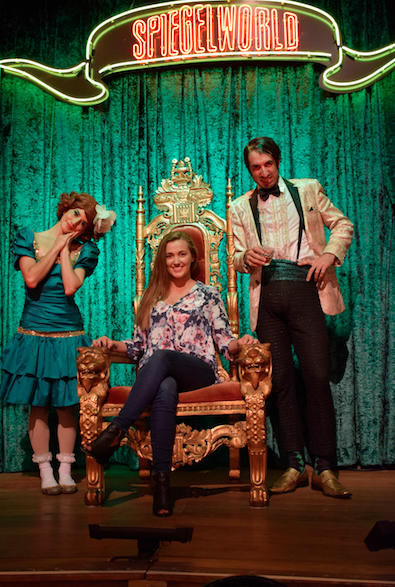 If this sounds like something that tickles your fancy, and you like your dirty jokes I would 150% recommend going to see this show- seriously not to be missed!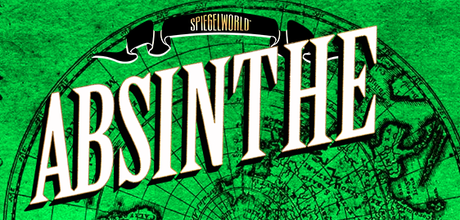 http://www.absintheaustralia.com