Little Miss Madison was luckily enough to meet the Illustrator and Writer of the Mr.Men and Little Miss books Andrew Hargreaves who is continuing on with his father (Rodger Hargreaves) legacy.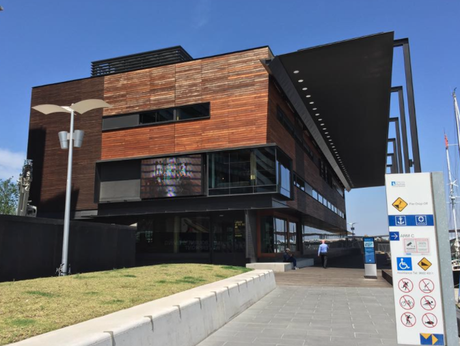 The exclusive meet up was located at Library at The Docks Docklands here in Melbourne, a place I had never been before this event. But after attending this event and seeing the great kids space they had I will be bringing the girls back here on school holidays to let their imaginations shine- but anyway back to the topic at hand.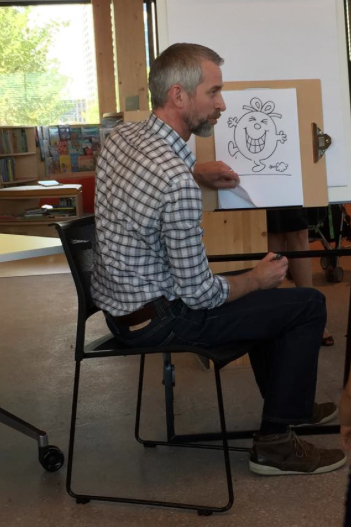 Andrew Hargreaves had me staring at a blank piece of a3 paper in awe as he easily drew the Mr. Men and Little Miss books in minutes without a single flaw; if only we were all this talented at drawing!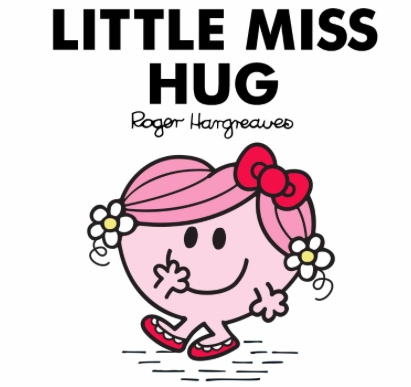 The whole reason for this morning though was to introduce a small group to the newest character LITTLE MISS HUG, and to hear the story behind it.
I had no idea, even after reading this little book over and over again that there was a link to Hello Kitty on this book? Take a closer look at Little Miss Hug, and tell me what is the link?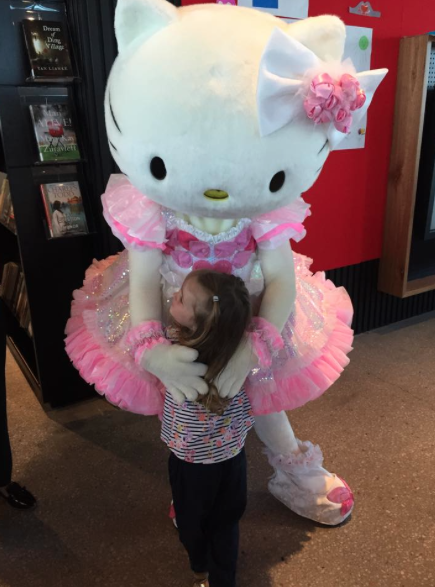 Can't guess, well I shall tell you what- LITTLE MISS HUG's bow that she wears was a gift from Hello Kitty. Yup, it is the exact same bow that the cute little Hello Kitty wears.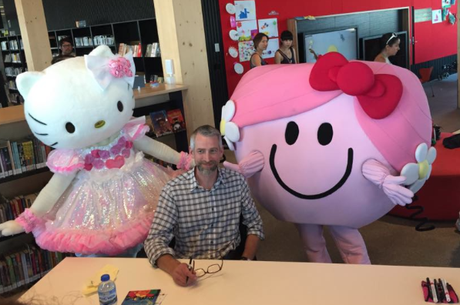 Adam Hargreaves, Hello Kitty and Little Miss Hug
This may seem like a weird thing to do but behind the scenes Mr.Men and Little Miss have gone through some pretty large changes. In 2004, the Hargreaves family sold the Mr.Men Little Miss rights to Chorion, although Adam still remained involved in the series and continued on as a creative consultant.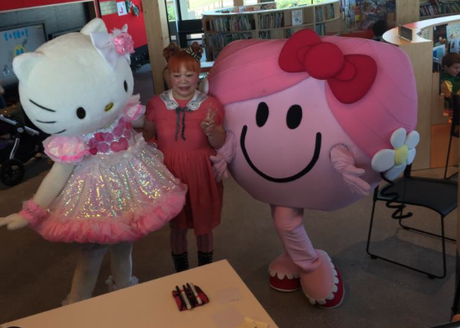 Yuko Yamaguchi with the stars of the morning.
Then in 2011 Sanrio the Japanese design company best known as the creators of Hello Kitty, announced that they had reached an agreement to acquire the rights to the Mr.Men Little Miss characters from Chorion, with Adam again remaining as creative consultant for the brand.
So this is exactly how Hello Kitty and LITTLE MISS HUG tie in together, and share a beautiful friendship beyond the book.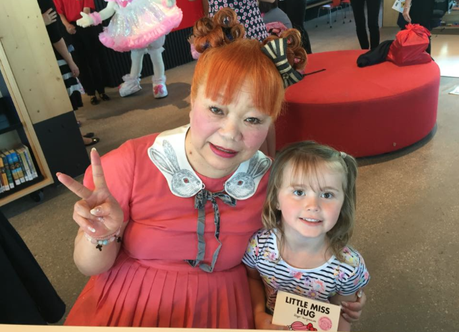 Yuko yamaguchi and Madison say CHEEESE
There was a surprise guest on the day and that was none other then the designer of Hello Kitty YUKO YAMAGUCHI. I had no idea that when I sat down I was sitting down right next to the Hello Kitty Designer!!! Then when I found out I almost went weak at the knees, knowing I was in the same room and center metres away from a Japanese god (almost!!)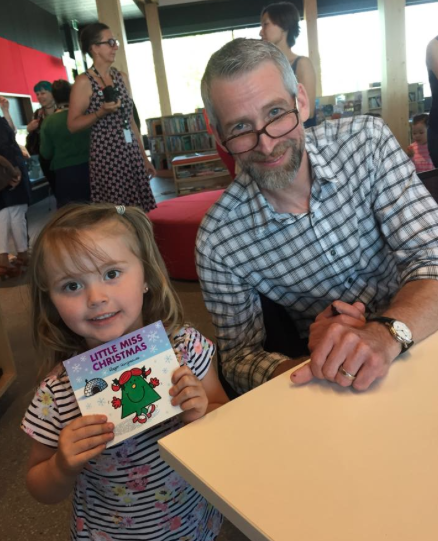 Adam and Madison snapping up a pose.
So far there are 80 odd Mr. Men and Little Miss books but that still steadily increases as the years go by and Adam can't see that changing.

Do you have a favorite Mr. Men or Little Miss Book?