Oral Hygiene should be VERY important in every single household these days and there are no excuses. I have seen numbers of advertisements and warning about the consequences of not brushing your teeth, day in and day out. My great grandmother never had any of this kind of thing, and to this day she still has her teeth, where as there are many people 40 or younger, which already have falsies or rotten teeth due to improper care. Ok, I know these days sugar is everywhere and in everything where as in the old day it was hard to find and expensive when you did want it.  
Whenever I am approached by an oral hygiene company, I get excited.  I love seeing what new products are to hit the shelves and even sometimes get to try them out before the general public. So when CareDent came to me with a new product I was more then willing to help.  And to find out it also was made to support the Pink Ribbon foundation it was like the icing on the cake.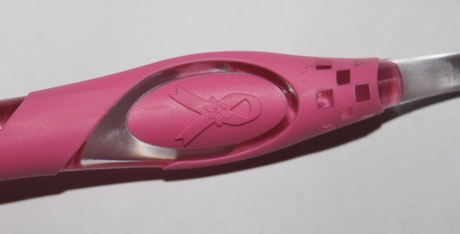 CareDent announces its support for Cancer Council Australia with the launch of the Pink Ribbon toothbrush. As a national supporter, every CareDent Pink Ribbon toothbrush purchased supports breast cancer programs while making smiles brighter.
The Pink Ribbon toothbrush comes with an elegant crystal clear handle, small compact head and high quality soft bristles to protect tooth enamel and gums. Available in both blue and pink for him and her, 15% of all sales will contribute directly to Cancer Council to raise awareness and funds for prevention programs, support services and world-class research into women's cancers.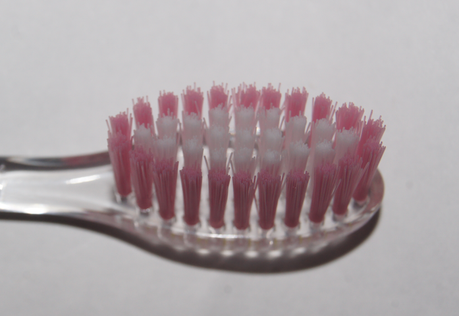 It is very important to choose the right toothbrush, for me it is a soft bristled brush as I have sensitive teeth and gums. You need to make sure the bristles are not too hard as this will cause more damage then it will good.
The CareDent Pink Ribbon toothbrush is available in blue and pink.
RRP $4.95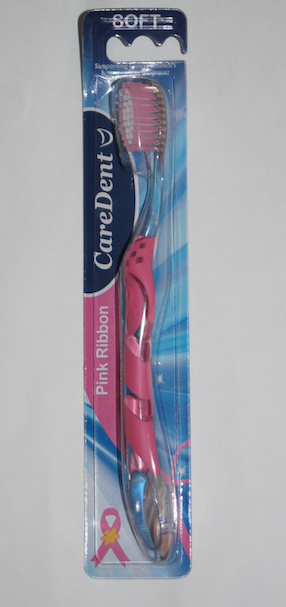 I am a sucker for pink and especially in conjunction with Pink Ribbon, so of course I went with the pink brush.
The brush itself works in nicely to all the cracks and crevices of my mouth, leaving that fuzzy feeling in the sink rather then on my teeth. I love this toothbrush and will head to the shop to stock up before they remove them off the shelves.
For more information, visit

www.caredent.com.au