HAPPY FRIDAY!
I can't even tell you guys how happy I am that it's Friday, these past two weeks have been so stressful for me, I've been running around like a chicken with my head cut off (too graphic?) ;) And to make matters worse my anxiety has been off the wall, it feels like I'm swimming underwater and just keep getting pulled down farther! I don't mean to vent, but I'm just really happy it's almost the weekend because I'm SO READY for it :) 
Anyways today is day 26 of the 31 Day Challenge and the prompt is Inspired By A Pattern! I'm honestly so surprised that I've made it this far! But reading all of your comments and support is what keeps me going and it can always put a smile on my face! 
Let's get on to the nails, I'm super excited about them!
I started off with a base of Essie Blanc. When it was dry I created the gradient on top using Lime Crime Lavendairy, Nina Ultra Pro Blue Blaze, and China Glaze Turned Up Turquoise. When it dried I used a small nail art brush and some black acrylic paint and created the fun pattern on top! I was inspired by THIS pattern! I topped it off with Essie Good To Go and finished it off with a coat of NYC Matte Me Crazy. (shiny photos at bottom!)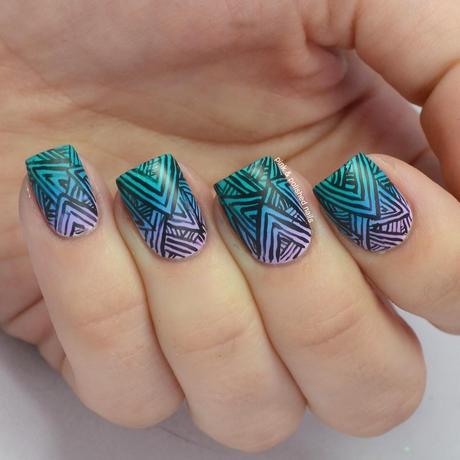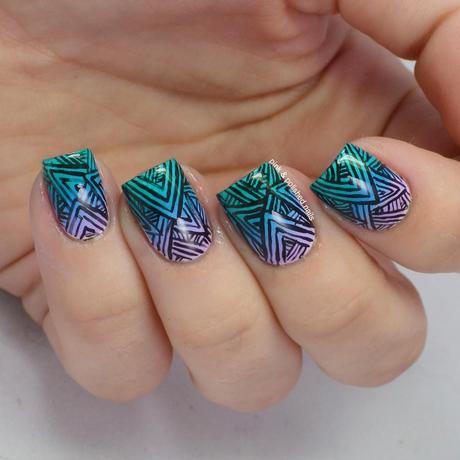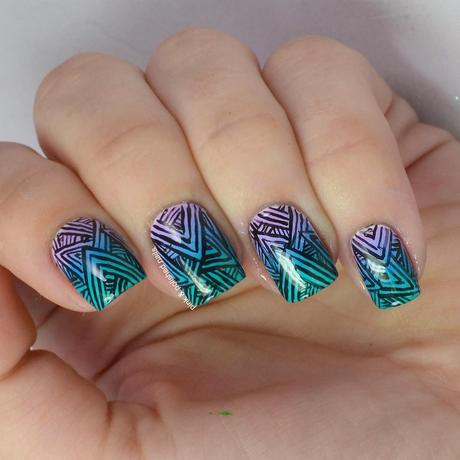 I don't know about you guys but I totally love these! I just can't decide if I like the matte version or shiny version better! What do you guys think?
It's your turn again guys! I want to see your 31DC2014 Inspired by a pattern nails so post a link in the comments so I can check them out!
Thanks loves! And thanks for listening to me vent ;)