Hey guys!
I'm going to keep this short and sweet because it's currently 11:00pm and I have to work tomorrow and I'm TIRED!! ;) 
It's day 19 of the 31 Day Challenge 2014... or at least it will be day 19 when I post this! And the theme is galaxies! Now I've done galaxies before so I thought I'd change it up and go with a pastel galaxy this time. Ready?
I started off with a base of Lime Crime Lavendairy. When it dried I tore up a cosmetic sponge and dabbed Lime Crime Parfait Day, Lime Crime Once In A Blue Mouse, and Lime Crime Lavendairy to create the galaxy. I added stars with Essie Blanc and a generous coat of China Glaze Fairy Dust to give it that super sparkle!! I sealed it all in with some Essie Good To Go and the design was finished.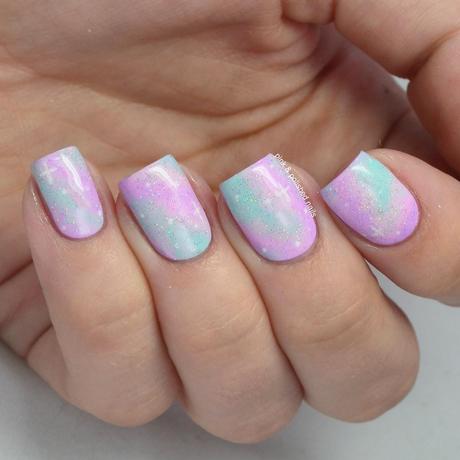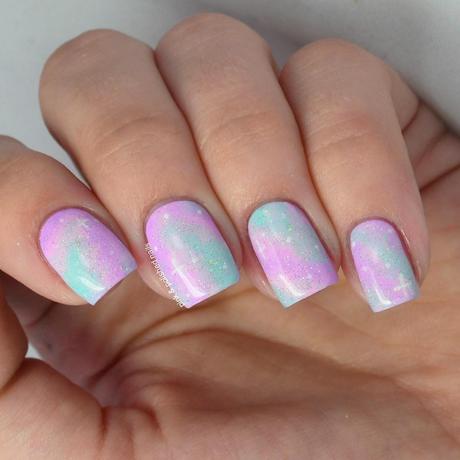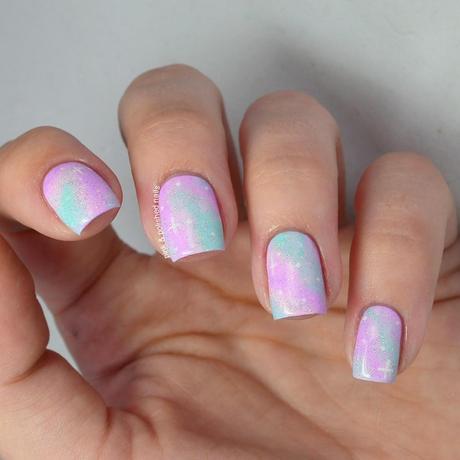 I'm not going to lie, I'm totally digging this pastel look! It's so sweet and soft and sparkly! My Lime Crime polishes were absolutely perfect to pull off this look and I know I'm going to revisit it some time soon! 
And now I want to see your galaxy nails! Post a link in the comments to your 31DC2014 galaxy nails so I can check them out!!
Alright it's time for me to go to sleep so goodnight..... errrr good morning suppose by the time I post this... oh now I'm all confused! ;)
Thanks loves :)