31 Day Challenge 2014 Day 17 is..... GLITTARRRRRR!!! *.*
Sparkle is my favorite color so I was super excited for this day! I had some iridescent glitter laying around from The Born Pretty Store and I've been wanting to try out some mermaid-esque nails for a while now and what better time or prompt?! 
I started off with a base of Essie Blanc. When it dried I created the gradient with Lime Crime Once In A Blue Mousse and Lime Crime Pastelchio. Then I took the iridescent glitter from The Born Pretty Store and placed each piece on my nail. Two generous coats of Essie Good To Go sealed the whole design in.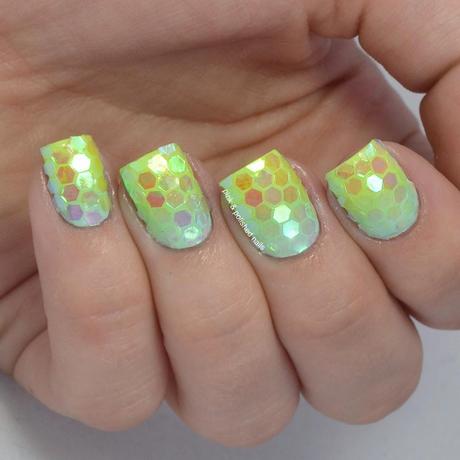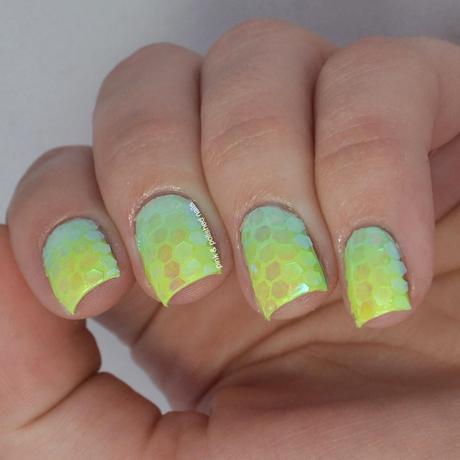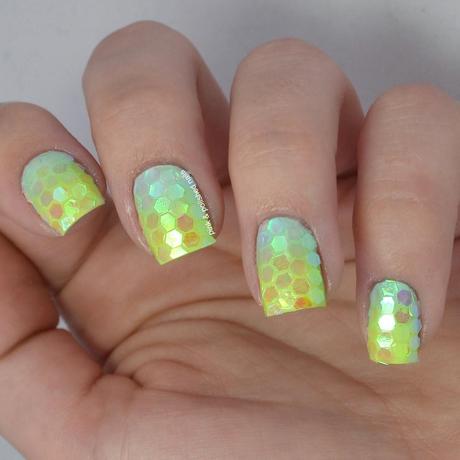 The glitter on the edges of my nails are a bit too large to lay flat, they probably should have been trimmed but trimming pieces of glitter makes me want to slam my head into a wall, repeatedly ;) LOL But I'm really digging the final look it was SO SPARKLY! And anything sparkly is a-okay in my book!
Okay guys I'm dying to see your glitter manis! Post a link to your 31DC2014 glitter nails in the comments so I can see!! 
Thanks loves :)