The 30 Day Beauty Challenge (that I need in less than 30 days lol) is now at an end.  I didn't realize how hard it was to talk about myself for 30 different posts.  Did you guys feel like you got to know me a little better?  Well, today is the last post, and it is a super hard one.  How in the world am I suppose to pick one polish that is my favorite when I have so many ahhhhh....
If I had to choose, I believe it would be Sephora by OPI's 212.  Not only because it's named after my city, but it has everything that I love all thrown into one bottle.  I call it beautiful chaos, and I absolutely love it.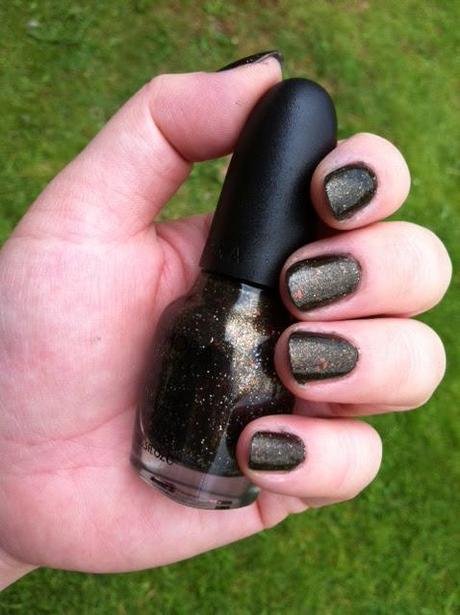 I think I'll be rocking this all week, with maybe Chanel Peridot on the tips.
I'd love to know what your favorite polish is ladies, so please leave a comment xx