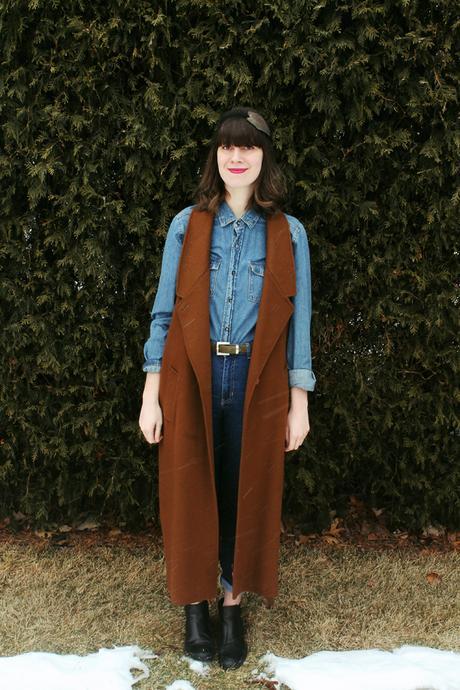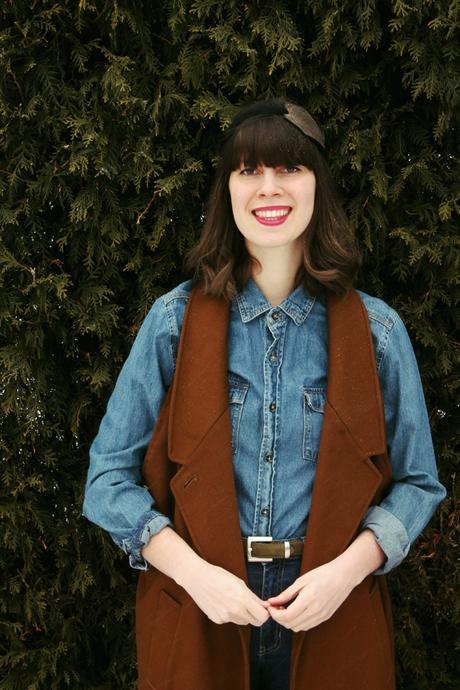 I've always been on the fence when it comes to the denim on denim look. On the one side, I love it. On the other side...I hate it. I just keep swinging from extreme to extreme, depending on the day. And it looks like today, I'm a total advocate! 
I'm not sure what exactly makes me so fickle about it, but I
do
know that when I do like it, it's because of a few unbudging rules:
1. The two denim pieces have to be different colors. Or else we're encroaching Canadian tuxedo territory. Sisterfriend, unless you're about to walk down the aisle with a Coors Light in your hand, something like that should never be on your body. Promise me, okay?
2. The look gets broken up with just one (count 'em: one) piece. Whether it be a duster vest like I have here, or a neon cross-body bag, or a pretty jacket, there should only be one element adding extra flair to the overall simple look. That way the outfit stays chic and unfussy.
3. Adding a statement accessory is okay, as long as you don't overdo it. Here I added a gold headband from Holliday June to add a little summin-summin to the look, but that's where I cut things off. A statement necklace or a pair of attention-grabbing shoes would be interesting, too, but only if it's one at a time!
The perk of a denim on denim look is that it's so
easy-
it's minimal styling but with a lot of wow-power. What do you think? Have you ever worn the look?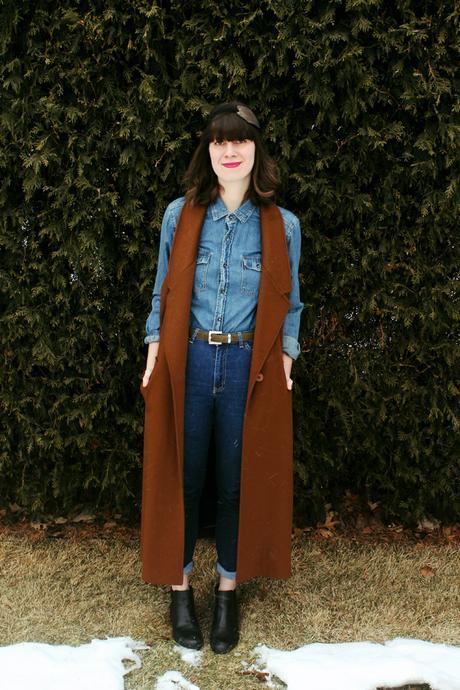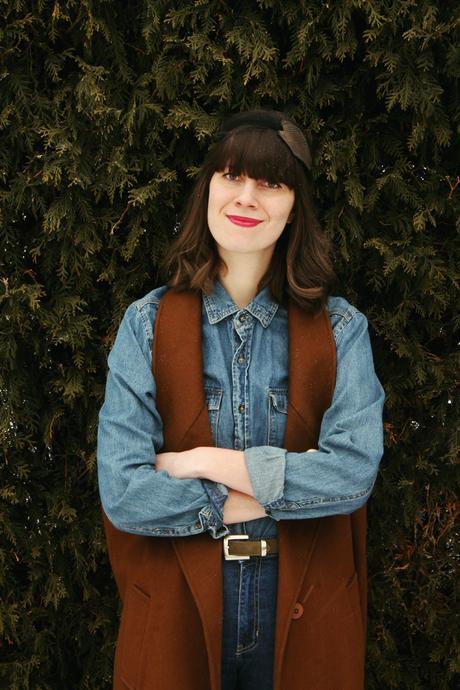 Psst- if you found yourself liking the leather headband, be sure to enter my
Holliday June giveaway
to win your own- there's only a couple days left!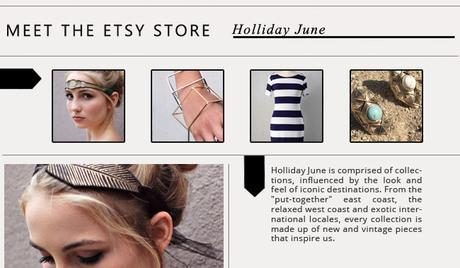 ONE| TWO| THREE| FOUR