This August will mark three years of owning my own home, and will also bring new light to the house renovations. The past year things have been on hold as we have been too busy getting out and about and funding our social lives, but this year things have changed and we are very house focused.
One thing I have loved about being in my own home, even when renting is being able to make the garden pretty and watch things I have planted grow. Much like when you are pregnant only you can see the seed hatch and grow into something truly beautiful.
This year I have committed myself to the Melbourne Flower Show to hopefully gain some great knowledge into growing some beautiful plants and landscaping tips- I need to get inspiration from somewhere and where better to start.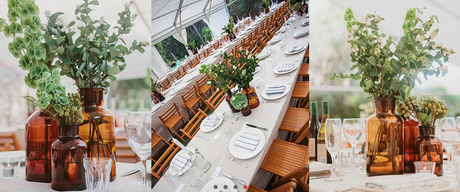 In conjunction with the MIFGS I was invited to be able to try out some glassware from 2KLabware and create some amazing floral pieces. Initially the girls were meant to be involved but we were quickly running out of time and I learn that Madison liked to plant things but not necessarily arrange flowers. She did however give it a crack and helped us to create quite a wonderful piece.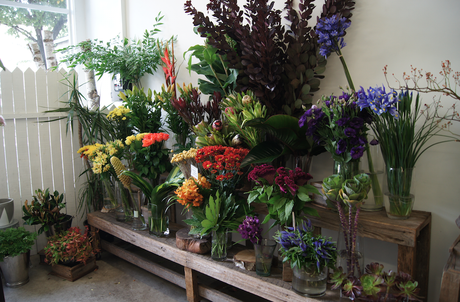 My beautiful friend Dee owns a lovely Florist in Grattan St Carlton, which happens to be named Grattans Flowers. I won't lie I think other then today I have never really been into a florist and was always a supermarket flower purchaser.
The smell you experience when walking into a florist is just out of this world and I could have stayed in there all day- -it reminded me of the fairy rainforest I used to go to as a child.
Anyway I was relying on Dee very much to inspire me and find something that would perfectly compliment the 2K Labware pieces and in the end I think she hit the nail straight on the head and aced it!
2K Labware sells glassware that is quite alternative to your everyday pieces that you would buy in the store. For example the pieces I was sent look like a man in a white lab coat delivered to them for his scientific lab! I love how you really can get so creative with their glassware and each and every piece has a different use and can be re-used.
So here is what we created and the pieces we created the looks with- please don't ask me about the flower names as this is not my department and all I could tell you is they looked and smelt amazing!!
With the beakers, we decided clean, plain and simple was the way to go. Most people would have these succulents on hand, but they just seem to work for me, I love it.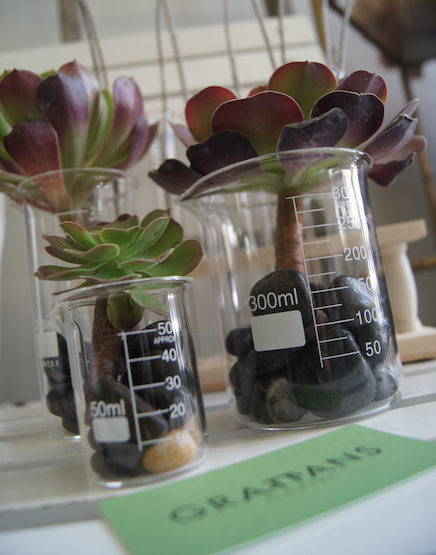 Beaker Succulents


Dee also told me that if you keep these submerged in water they will actually start to grow roots and you could go on to plant them in your garden, which I thought was pretty cool and definitely worth the spend (even though they are affordable)!

50mL beaker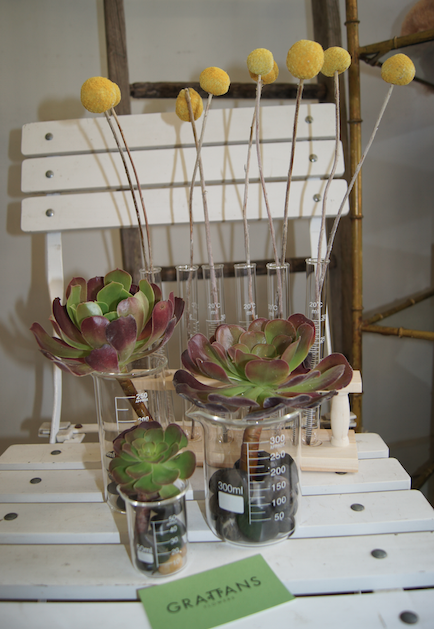 250ml beaker- I have seen these used as glasses for some pretty awesome cocktails or bubbly beverages but never with a plant in them, so this is was a challenge with what was in the florist.
300ml beaker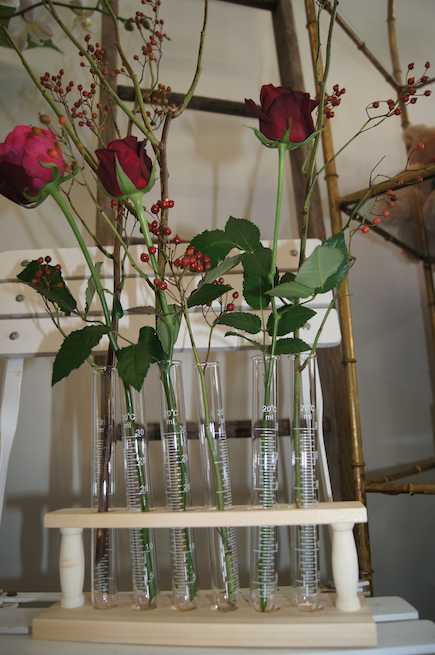 Autumn Themed Test Tube Floral Arrangement


6 Tests Tubes and Stands.-

This is where I thought I would really get stuck and had no idea how they would turn out and if it would look any good in the first place. But low and behold these probably turned out to be my favorite pieces.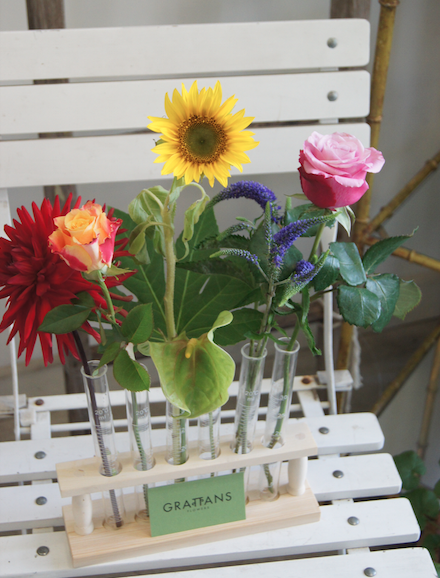 My absolute favorite arrangement, that reminded me of a Spring country garden- just beautiful.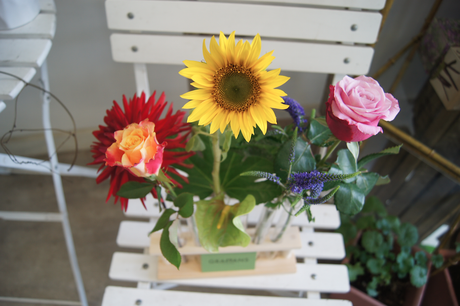 The Flowers <3 p="">


The creative juices actually got flowing and we just kept making all different versions of the test tube flowers keeping it to single stalks in each test tube with the exception here and there when needed.




2K Labware will be at this years Melbourne Flower Show, and I would certainly recommend popping in and paying them a visit- so affordable and so much fun!

The hallmark five day event features world class landscape designs and floral exhibits, taking place from Wednesday, 25

March to Sunday, 29 March.

http://www.melbflowershow.com.au

http://grattansflowers.com.au

http://www.2klabware.com.au