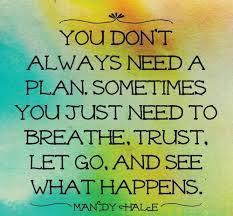 Hey There,
At the end of last year I decided to blog about my 'post uni' blues. Being the time of making new year resolutions, and rounding up the end of 2013, I thought it was appropriate to talk about it at that point in time, (You can read it here).
I really found myself feeling lost as I left university and entered the real world of work. No way did it prepare me, I think it actually set me back a few stages. I mean 12 hours of lectures, compared to your standard 9-3, Monday to Friday school hours, being with friends 24/7, spontaneous nights out… And then suddenly in a 9-5 job, barely making enough money to pay rent, let alone have a social life. So of course that was when the decision was made to move home, (Plus a few other influencing factors).
I moved home just under a year ago now, and yes, it has been a struggle living back with the Mother, (For both of us), but I am fortunate enough that she supports me and lets me do this, as I create new goals, and get my focus back on track. At the end of last year I found myself in a much better place, wanting to focus on the positives in my life. I got a bit comfortable in a temp job which was only meant to be a stop gap, before recently making the huge decision to jump back in to a beauty role. Which I am already seeing as one of the best decisions I have made.
I think not knowing what career I wanted played a huge impact on how lost I felt. This may sound stupid, and you may be reading this thinking there's worse things or situations in life, and I know it could be worse, but I just generally felt crap, and think a lot of people may relate to this. I put a lot of pressure on myself to succeed and do well. My expectations were always unrealistic. I wanted that position, that pay and that role of someone who had probably worked hard for ten + years to get there. I was in competition with others, when really I should of focused on myself and not compared myself to others. My frame of mind needed to change.
My social life was affected, I barely went out, I either couldn't afford it or when I could I was feeling too sorry for myself to. I've basically had to change my frame of mind, think more positively, surround myself with friends and family, and in general man up! And I am a hundred times happier now, than I was 18 months ago.
I have found writing things down help, so setting myself goals, whether it be general, life, or career related, and then ideas of how to get there. I find that way I take more control over my thoughts, and once I have written them down, I don't need to play that thought in my head on repeat any more. As if I do one thing, it is over think, and over analyze 'everything'.
I had a couple people say to me that they really related to my 'rebuilding' post, so I wanted to follow it up with this one. I also wanted to see how well I had kept up with my NY resolutions. I completely forgot I even had said give up chocolate, as that one I probably failed on the 1st of January, my shopping bans haven't lasted very long at all, but at least I have stuck to my word about beautybykaris, and have most definitely put my foot in the right direction of my dream job.
What changes have you made this year? How has 2014 been for you so far?
Lots of love,
KBxx